Marketing job boards! As far as job postings go there are larger job boards that promise a plethora of candidates and jobs from all industries and walks of life, but sometimes that is not what you need. There are many communities where marketers hang out.
SmartRecruiters found that 62% of open jobs are posted to niche job sites. Niche job boards are great to target candidate in a specific field.
(See the 10 Best Marketing Job Boards of 2017)
Here are the 10 Best Marketing Job Sites for the Best Marketing Jobs:
The benefits of posting to a niche job board are clear, you narrow down your talent pool to a dedicated, unique and engaged audience. If you're looking for marketing professionals give these ten job boards a try, and prepared to be wow'ed by talent.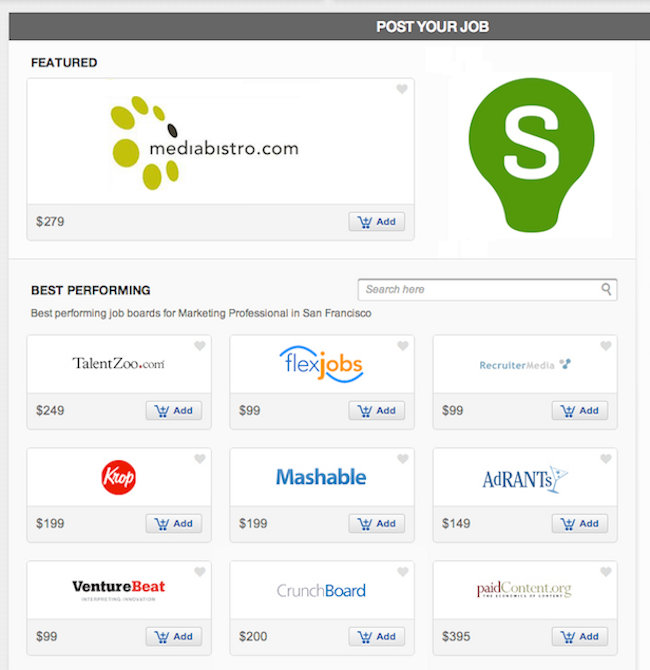 Download our new White Paper to learn about "The Evolution of Job Posting." Want to add your job board to the SmartRecruiters Store? Express Interest Here.