For the best tech candidates, you want to post your open jobs on tech job boards. Yes, you will have some luck on larger, more general boards, but when you're looking for specialized skills it's best to go to specialized markets.
Nowadays, niche sites account for 62% of jobs posted. There's no reason to miss out on the opportunities that niche job boards provide.

Best Boards for Tech Recruiters to Post Tech Jobs
Dice.com is the "career hub" for tech. Dice builds talent communities. Candidates interested in the same things or with the same skills will congregate in these digital communities making it easy to source for exactly what you're looking for.
GitHub is a code sharing community. When you post your open jobs here you are engaging with a dedicated and skilled group of talent. GitHub encourages building together- post your tech jobs here and you'll build relationships with potential candidates.

Careers2.0 is stackoverflow's job board. Careers2.0 brings you the top tech jobs and top tech talent. Posting a job on Careers2.0 introduces hiring managers and recruiters to over 20 million developers to source from.
TechCareers by Beyond.com offers more than just job listings, but also educational tools as well as networking opportunities.  TechCareers takes a well-rounded approach to the job search providing everything candidates and employers need.
ITJobPro is a global tech sourcing solution. A job board, "without borders" IT Job Pro will help you find the best IT candidates regardless of location. The right candidate is out there; it's just a matter of finding them. IT Job Pro helps you look.
RubyNow is THE job board for Ruby developers. This job board is particularly niche but it guarantees you find exactly what you are looking for in a candidate. RubyNow offers full-time positions as well as contract.

CrunchBoard gives you access to millions of TechCrunch readers – an Internet savvy and technically inclined bunch. CrunchBoard is one of the most popular job boards for internet and tech jobs. Surprised? Didn't think so…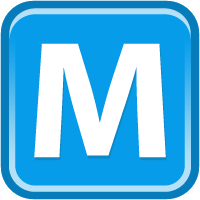 Mashable is not only a great news source, but also a great people source.  Mashable's job boards are not limited to tech, but they always have tons of tech positions. No matter the job description, Mashable has got your match.
When you post a job, put yourself in the best position to get top talent. Generic job boards have their benefits, but when you are looking for specific skills, or highly specialized professionals niche job boards are the way to go.
Related articles: 50 Best Job Boards According to Alexa, 50 Best Niche Job Boards.