If talent acquisition teams were unleashed from what holds them back, what could happen? The UNLEASH conference is where they go to find out. At UNLEASH America 2023, SmartRecruiters showed up with all ears open to understand what Talent Acquisition (TA) teams need in today's tumultuous talent landscape. Hiring Without Boundaries™  is the relentless obsession with breaking down the barriers to Hiring Success®.  Read on for our top 10 takeaways from the two days we spent listening to customers, partners, and industry experts.
1. Recruitment automation is still a struggle
TA teams know they can find greater efficiency in automation, but expressed many questions about where to deploy solutions, and which ones to choose. With so many vendors automating different parts of the recruitment tech stack, piecing them together is difficult.

"The marketplace is big, and the flexibility to connect is small," said Allyn Bailey, Executive Director of Hiring Success Services at SmartRecruiters. "To hire without boundaries, you need to be able to plug and play new options." 
2. There is no one-size-fits-all approach to hiring
At the Executive Roundtable "Talent Acquisition: Hiring the Best of the Best," Allyn gained a new understanding of how to frame the challenges of TA through different organizational lenses: 
Fully centralized, with corporate-led guidelines and procedures
Decentralized, with high-level guidelines, and each region or brand using different processes and tools
Fully dispersed, with each region or office completely independent in how they chose to recruit.
Wherever you sit on this spectrum, it's helpful to know that leaders at all levels are struggling in their quest to align around a common set of expectations and quality standards. Being able to define your organization's unique operating model for talent acquisition will help you seek out solutions that fit your needs, rather than trying to retrofit your processes to match a solution. Technology, after all, is only as effective as the processes behind it and the people who enable it. 
3. TA teams weigh the perils and the promise of Generative AI
The wave of generative AI solutions shown at UNLEASH largely entailed additions to existing products rather than net new solutions. At the same time, there is confusion around what's truly useful,  and uncertainty around bias in light of New York City's new AI rules. 
SmartRecruiters is optimistic about AI, with tried and true AI-based products like the matching tool SmartAssistant and chatbot SmartPal. In a session called "Remaining Agile and Resilient in an Era of Change" Jim Milton, our SVP of Strategy, presented a sourcing tool built on OpenAI that could generate a skills-based Boolean search string and LinkedIn InMail message based on the input of a job title. It also shared a  link to an employee video in partnership with JobPixel. The tool serves as an example of how easy it is to create custom application software experiences that align with your hiring strategy. AI tools that can connect to a core platform with open APIs will enable countless creative solutions in the years to come. 
4. TA transformation never stops
Our conversation with SmartRecruitiers customer Rob Dunderdale, Head of Talent Attraction and People Analytics at KPMG Australia, touched upon the process of driving transformational change. His journey with reinventing talent attraction at KMPG has been an iterative one; it kicked off nearly two years ago with the launch of the TARR (Talent Attraction & Recruitment Reimagined) program. TA  shows its real value when connected to people analytics, which Rob spoke about in his session "Rethinking Talent Intelligence." Rob's efforts to elevate KPMG's talent acquisition strategy to new heights are an inspiration to all.
5. TA transformation gets real
We sat down with Kyle Lagunas, Head of Strategy & Principal Analyst at Aptitude Research. Also the host of the podcast Transformation Realness, Kyle thinks that TA is leading the way in HR transformation and that to succeed, they need vendors who can add value beyond the technology by understanding the true needs of hiring teams and candidates. We couldn't agree more and recommend adding Kyle's podcast to your playlist. Find it here on Spotify.
6. Future-proofing is recruiting's future
In today's fast-changing world, agility is necessary for talent acquisition to achieve Hiring Success. Matt Alder, the host of the Recruiting Future podcast, has made it his mission to move the industry forward by demonstrating what successful evolution looks like. Our conversation with Matt reminded us of the importance of keeping our sights on the possibilities for a future where companies "future-proof" their organizations by having the flexibility to change and adapt as new needs continue to arise.
7. Doing it alone isn't the right path for every company
Talent acquisition has become so complex that many companies are choosing to engage with services for their recruiting needs, whether that's enlisting the services offered by technology vendors, solution providers, or full-scale RPO. To support them, we launched the Hiring Success Consultancy and a partnership with multiple providers who can deliver Hiring Success consultation through certified consulting agencies, including AMS, Cielo, DTC, Talent International, TQ Solutions, WilsonHCG, and many others.
In support of launching the Hiring Success® Consultancy partner service offering, SmartRecruiters CEO Mike DeSimone met with leaders from our key customer and partner Cielo. This is an exciting time for our strategic partnership as we expand our relationship beyond Cielo TalentCloud as a strategic implementation partner. Mike is enthusiastic about working with all our talent partners to build on SmartRecruiters' reputation as an innovator with a culture of excellence. 
8. Education is more important than ever
This goes without saying at a conference that's jam-packed with educational sessions, but in these fast-evolving times, it's even more critical that they have a grounding in the basics of Hiring Success. We've heard recruiters and TA leaders loud and clear: a solid people, process, and technology strategy helps teams hire more effectively.
To support them, we launched a Hiring Success Certification on the SocialTalent platform that offers both theory of what is required to drive TA transformation and practical components like tools and templates. People who have taken our previous Hiring Success course will be pleased to know that the new course with Social Talent offers a much greater level of detail and everything a practitioner needs to start achieving Hiring Success no matter what tools they have in their TA tech stack.
9. Meet people where they are
If you were a hiring manager attending a conference, would you want to open your ATS app to move candidates along? Probably not. A boundless user experience breaks down barriers between solutions and meets users where they are. Our team demonstrated a Slack integration that allows hiring managers to create jobs, get interview reminders, and fill out candidate feedback, all without leaving Slack. Currently in pilot with a SmartRecruiters customer, this innovation is just one example of how Hiring Without Boundaries can reduce friction and increase hiring velocity.
10. Laughter makes work more fun
What we like most about conferences is the breakdown of virtual barriers: instead of meeting screen to screen, we can connect in real life, have a laugh while trying on giant hats, and raise a glass to Hiring Success. At UNLEASH America 2023, the playful antics of our mascot Winston and Noggin Boss SmartRecruiters hats ensured that everyone kept a light heart about the complexities of talent acquisition today. We hope that what happened in Vegas doesn't stay in Vegas, so we're sharing these photo highlights from our many interactions at UNLEASH.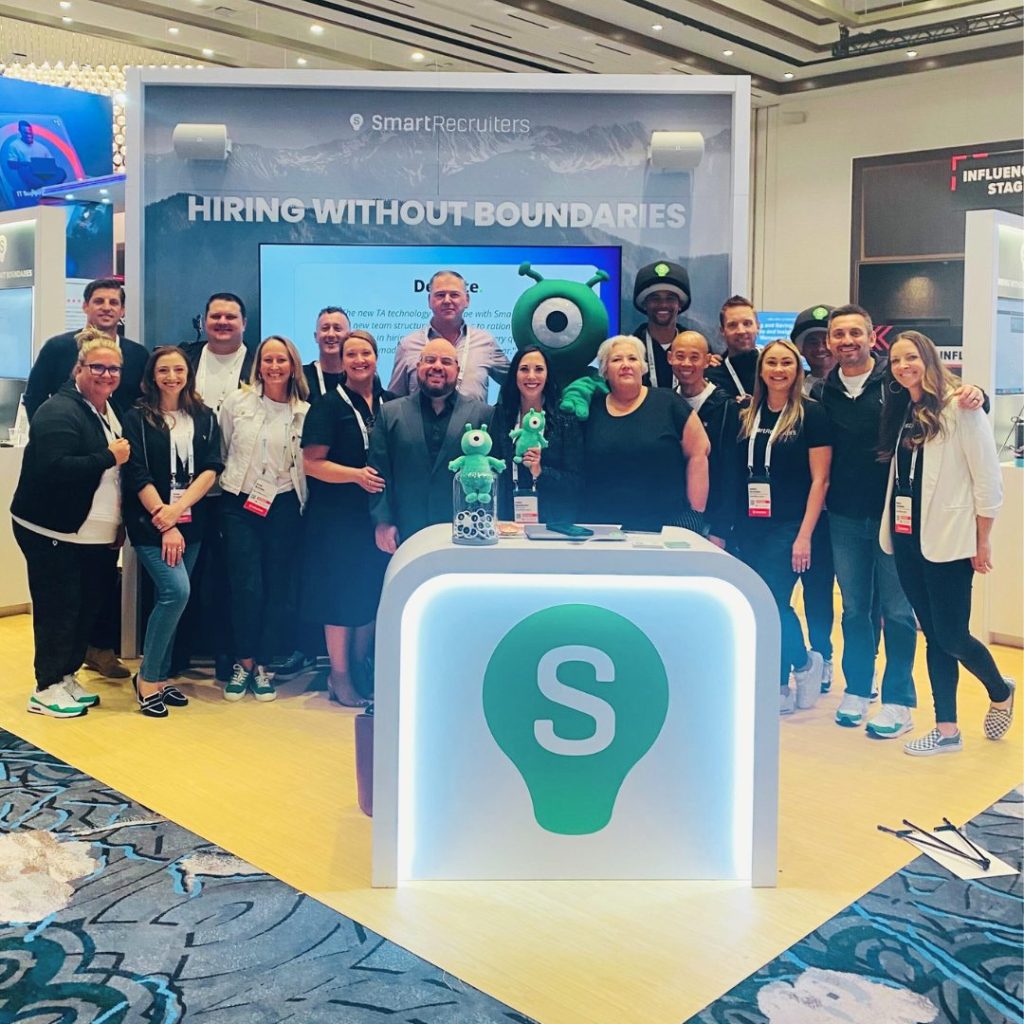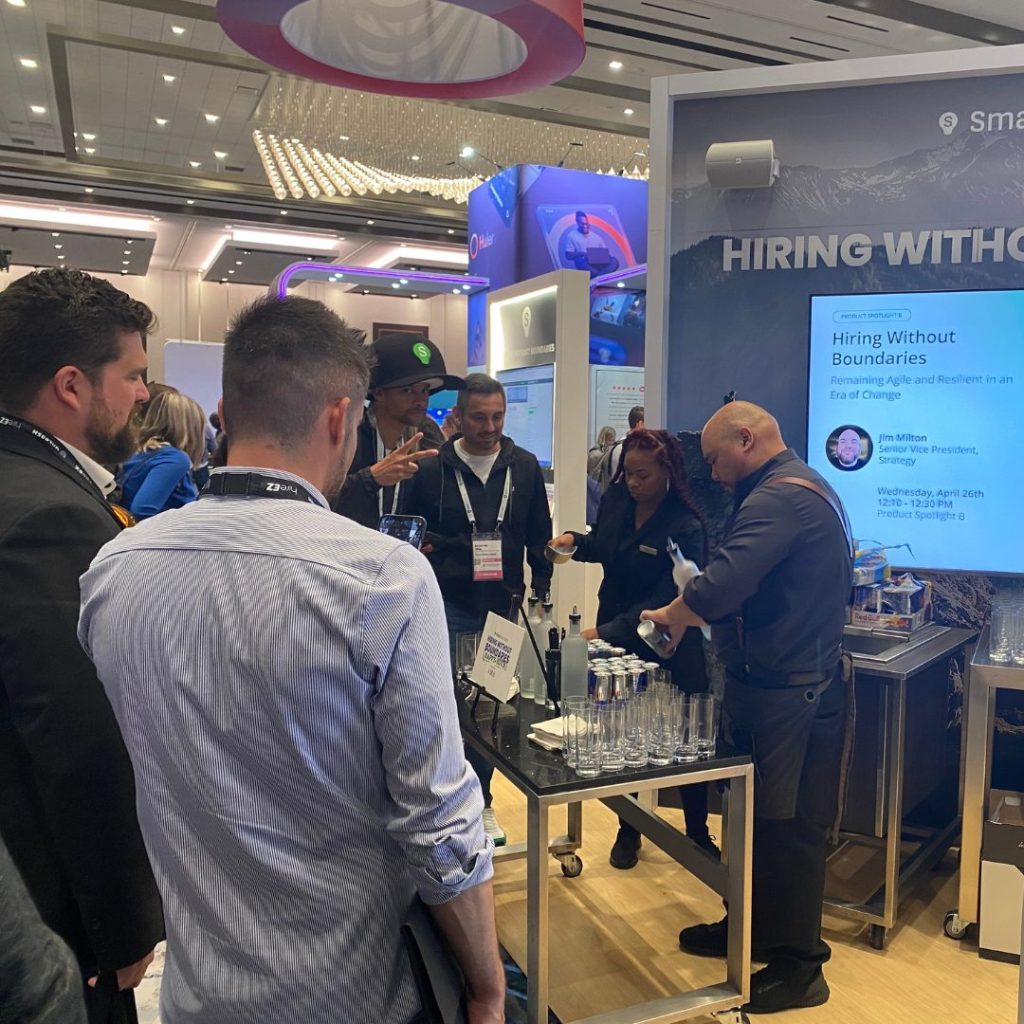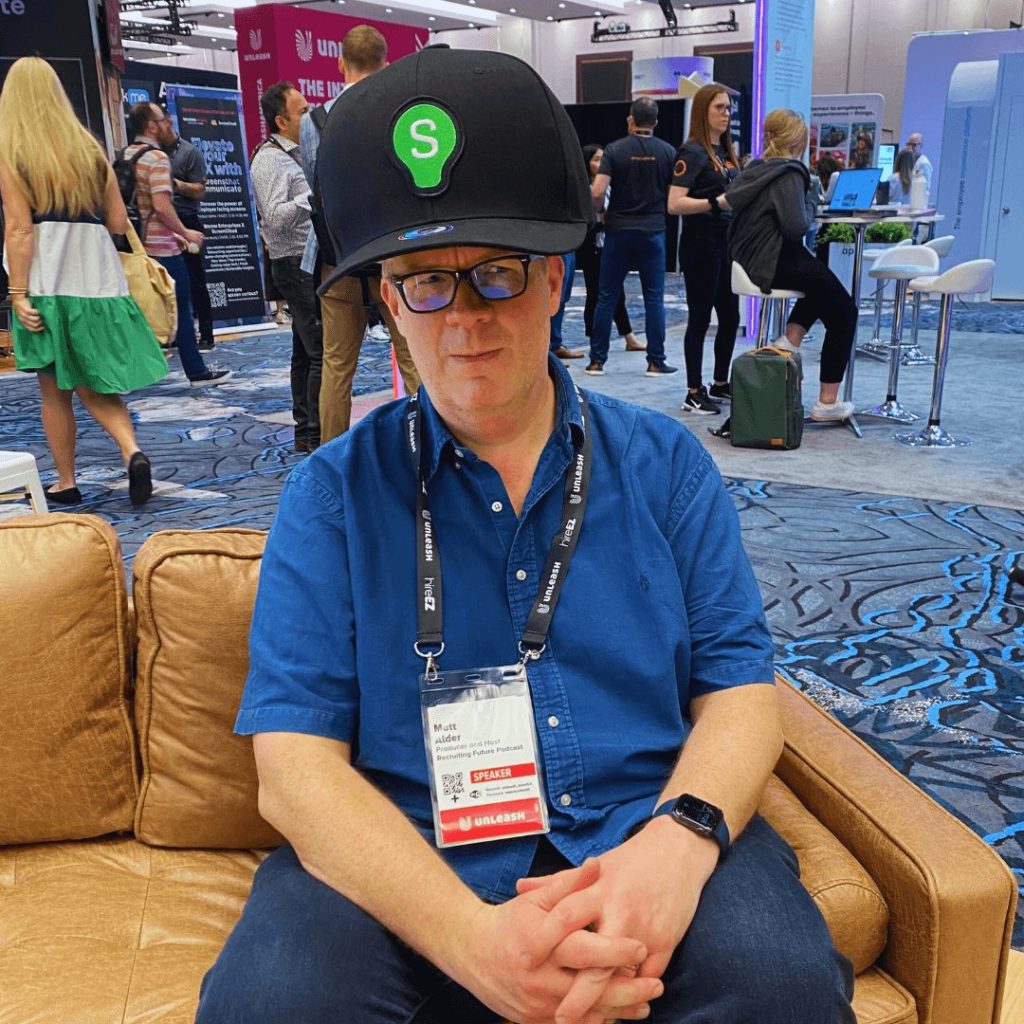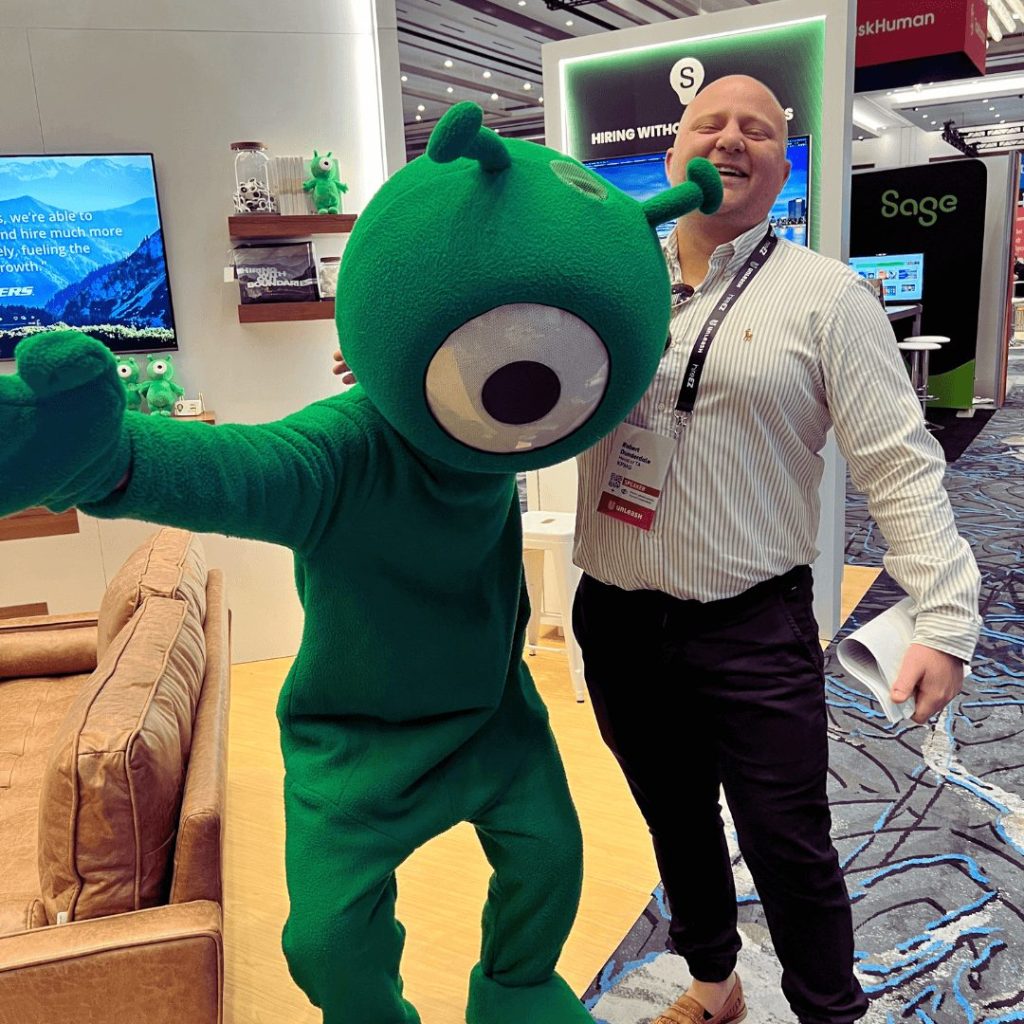 With the Winston suit and big hats back in storage, we're back to our desks helping customers and innovating our next product release. We'd love to listen to your hiring concerns and show you how to remove the barriers to Hiring Success at your company. 
Hiring Without Boundaries is in your sight: just sign up for a demo by clicking the link below.