Build a robust talent pipeline for these competitive reqs with takeaways from LinkedIn's 2018 report.
Every professional should enter 2019 with a comprehensive knowledge of their industry landscape. For recruiters, this means understanding the labor trends that will affect their talent pipeline.
Though a technical skills gap is evident, with the demand for check jobs increasing 14x from 2012 to 2016. What the recruiting industry has seen is no simple trend of everyone exclusively needing digital skills. In fact, the biggest skills gap lies in oral communication — ahead of social media, design, and web development — according to LinkedIn's 2018 U.S. Emerging Jobs Report.
Skill sets, specialized by industry, are no longer prominent; rather, businesses seek to round out their team's capabilities with a mix of hard and soft skills. For example, two-thirds of the most recruited jobs in tech are sales-based, while the same number of most recruited jobs in non-profit organizations are tech-based.
To better understand the nuances of the ever-evolving talent economy, and prepare recruiters for 2019, we bring you the highlights of The 33 Most Recruited Roles of 2018. Learn which roles are most competitive, and the specific methods for beating out the competition for top talent.
Take a look at the most recruited jobs overall.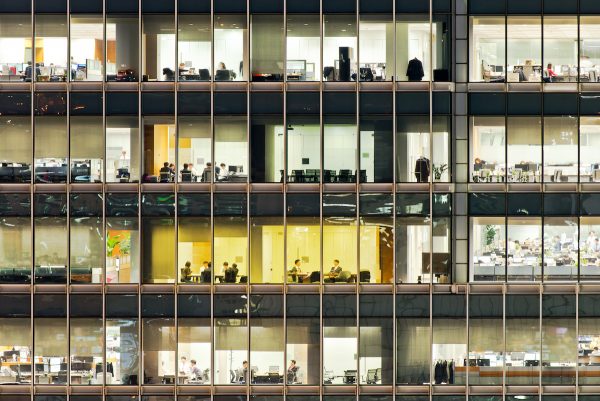 1) DevOps Engineer
DevOps Engineer is the most recruited position of 2018. When sourcing candidates, it's good to keep in mind that this newly popular role is a blanket term for a wide range of responsibilities that may vary between companies. LinkedIn suggests searching "adjacent terms" like "Site Reliability Engineer".
2) Enterprise Account Executive
Also, know as AEs, these are the folks who will ensure your top customers are happy. Hot cities for these candidates include San Francisco, New York, and Boston. Recruiters should also check out Austin, Los Angeles, and Washington D.C., where — according to the LinkedIn Talent Insights — supply is high and demand is much lower.
3) Front-End Engineer
The demand for top coders who can make a company's website interactive and visually appealing reflects the overall shift from brick-and-mortar to virtual storefronts. What business doesn't have an online presence in this day and age?
LinkedIn advises recruiters to look towards Beijing for applicants, a city with a similar supply of qualified candidates as San Francisco, but far less demand.
Now let's view the most recruited roles by industry…
Technology
Enterprise Account Executive

DevOps Engineer

Sales Development Rep
Note two of three "tech" jobs are actual sales roles, proving soft skills are still relevant.
Finance
Data Scientist

Senior Software Engineer

Senior Tax Associate
Work-life balance is the primary concern for data scientists. Recruiters who highlight this as a tenant of their company culture are more likely to snag the top candidates.
Retail
Software Engineer

Senior Financial Analyst

Senior Brand Manager
Software engineer is not only the most recruited role for retail, it's now the third most common role in the industry (up five positions since 2013).
Professional Services
Senior Software Engineer

Data Scientist

Front-End Developer
Many data scientists come from a research background, so consider searching for related terms to source candidates who could transition to data scientist roles.
Education/government/nonprofits
Software Engineer

Business Analyst

System Administrator
System administrators prioritize work-life balance, salary, and security in their job search, so be sure recruiters and hiring managers highlight these benefits when talking to candidates.
…And across functions.
Engineering
DevOps Engineer

Front-End Engineer

Cloud Architect
Software engineers as a whole apply to jobs at a rate 13 percent lower than the general population, proactively recruiting these candidates is the most effective strategy to hire them before you need them—or a competitor does.
Sales
Enterprise Account Executive

Sales Development Representative

Senior Sales Engineer
Company culture and mission are matter most to AEs, so emphasize the company's story and work-dynamic when talking to these candidates.
Operations
Senior Quantity Surveyor

Delivery Manager

Supply Director
The Bengaluru and Chennai areas of India, as well as London, tend to have the highest supply of delivery managers — be sure to scour these locations for qualified applicants.
Marketing
Digital Marketing Manager

Product Marketing Manager

Senior Brand Manager
Product marketing managers are in high demand in San Francisco's tech economy. However, supply is also high in Paris, Shangai, and Singapore, so consider extending your sourcing and recruiting efforts in these untapped geographies as well.
HR
Technical Recruiter

Recruiting Coordinator

HR Business Partner
Sourcing technical recruiters straight out of university has become popular, and there's a wide range of majors that can be relevant. LinkedIn found that technical recruiters come from a number of disciplines, including HR management, business administration, computer science, marketing, and psychology.
The top 3 recruiting strategy pointers.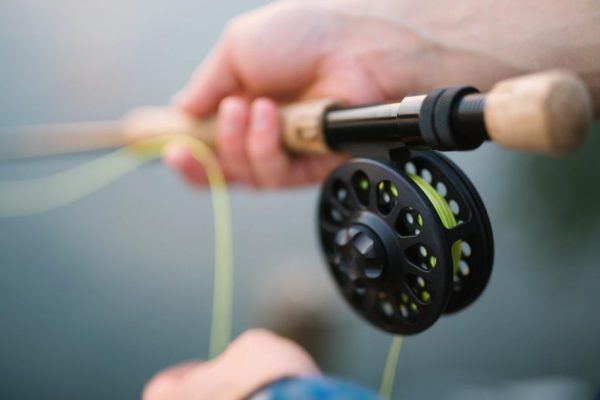 1)
Source nontraditional candidates.
Consider partnering with coding boot camps, technical colleges, and vocational schools to fill those open reqs.
Companies should also consider expanding their workforce to include non-traditional options like remote workers or freelancers. Remote workers widen your talent pool and are proven to be just as productive as their in-office counterparts. Freelancers are valuable for project-based work and typically cost less than a full-time employee. It's predicted that by 2027 50 percent of all workers in the U.S. will be freelnace, so building a network of contractors now could set a company up for future success
2)
Assess skills, not pedigree.
Make sure the skills called out in your job advertisement are relevant. Stick to essentials and avoid cliches. If your job description has 40 skills and includes the phrase 'fast-paced environment', start again.
Once the requisite job skills are defined, decide how to evaluate. The market for tech-based assessment is booming, and businesses that incorporate tech-based assessment tools into their hiring process tend to reduce bias.
3)
Upskill existing employees.
Upskilling employees, rather than relying exclusively on outside hires, is an increasingly popular solution to the talent shortage facing many employers today. Investing in learning and development (L&D) programs keep a company's employees relevant while boosting employer brand. In fact, "career growth" is one of the top three reasons candidates accept an offer.
Telecommunications giant AT&T recently invested $1 billion into reskilling their 250,000 employees with great success – the workers who participate in the program are now twice as likely to get a new role within the company, and 4 times more likely to receive a promotion.
Their program includes an online portal that showcases all 3,000 roles at the company, complete with growth projection, salary expectations, skill requirements, a library of relevant classes and training demos, and contacts within the company to learn more. AT&T creates many of their courses in-house, but also partners with educational platforms and institutions to provide additional educational resources for employees.
Advice from AT&T regarding L&D programs is threefold: frame upskilling as a practical expenditure that will save time and money in the long run, transparency is key, and constantly get feedback.
Closing thoughts.
The key to acquiring top talent is playing the long game and looking to the future. Snap solutions can hold a business over while implementing the following programs, but they aren't permanent fixes.
In today's candidate-driven market recruiters all too often experience the pressure to make great hires without adequate support and resources. Thankfully, there are ways that recruiters can lighten the load. TA teams who learn to automate effectively, make the most of their data, and double down on employer brand will find themselves in the best position to attract quality talent to drive business.
Challenges are also opportunities, according to LinkedIn co-founder Allen Blue, who reminds us that, "Whenever companies are faced with that changing pressure, they look for solutions. That's a great driving force," he says, "it's the energy behind HR innovation."