US companies are scrambling to fill their current Big Data roles and it's already getting harder to find these specialists. Gartner says that jobs in big data are expected to reach 4.4 million globally by 2015 and the #1 problem will continue to be finding the Big Data talent to fill the open positions. As companies get better at monetizing their data and realizing the potential ROI housed in their existing data warehouses, more hiring will happen and the shortage of talent will get greater. icrunchdata has seen a 63% jump in Big Data Jobs over the previous year, but this is just the overall number.  The next trend inside of Big Data is finding the 'precision experts' in individual areas of this niche industry.

Data Science is the most unique skill set and highest need area within Big Data. Data Scientists are being described as the sexiest job in the 21st century but they remain elusive. A Big Data Scientist needs experience in statistics, predictive modeling, business strategies, integrating multiple systems and certainly programming but that's not all. They need to be able to communicate their data to non-technical people to explain what they've discovered, how it should be implemented and the impact to ROI, risk, customer service, etc.  This is driving a subset need within Big Data…Data Visualization.
Data Visualization is just emerging and a Data Visualization expert doesn't even have a consistent job title yet. A recent Computer World article drills into The Rise of the DataViz Expert and their unique traits. There are over 1,500 Data Visualization jobs listed on icrunchdata and the job titles range from Analytics Manager, Sr Analyst and Software Engineer to SAS Data Analyst. Data Visualization provids a visual representation of the information derived from Data Scientists.  The information is shown in an easy to understand format for technical and non-technical people to understand. Graphs and charts are getting upgraded to Infographics and this is becoming the preferred palette for DataViz experts. There's even an Infographic on Infographics that details the use of different chart styles, preferred colors and most used font styles.
Companies are fine tuning their recruiting strategies at all levels of the talent acquisition process. SmartRecruiters hiring platform enables their clients to leverage technology, giving easier access to talent by using their Free Recruiting Software to post jobs, manage candidates and make the right hire.  Another growing trend moving from Technology into Big Data is companies buying smaller companies with the sole intention of hiring the analytics talent through an 'Acqui-hire.'  Yahoo purchased 10 companies prior to Tumblr, rolled their staff into Yahoo's and closed the companies. The results were quick additions to their staff at a cost that justified the purchase price. Today it was announced that Big Data marketer BloomReach just acqui-hired the 2 person startup ShopLogic for undisclosed terms. BloomReach CEO Raj De Datta said "The deal was driven by the quality of the team."
The need for Big Data talent will continue to grow in the coming years and companies will be aggressive in hiring Big Data experts by all means necessary.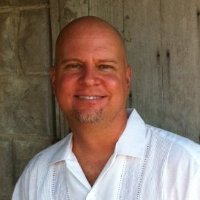 Todd Nevins is the Director, Marketing & Media Relations at icrunchdata, the online source for Jobs, News & Collaboration in Big Data, Analytics & Technology.
icrunchdata is a SmartRecruiters partner. SmartRecruiters recruiting software is everything you need to source talent, manage candidates and make the right hires.