When you're looking to find the perfect person to fill a remote spot in your team, you have to start with the perfect remote job advertisement. Doing so will improve the quality of candidates at the top of your recruitment funnel.
Perhaps it's your first time hiring remotely, and you're not sure what to include in the job posting. Maybe you've already got remote team members, but you've been having issues with the hiring process. Well, have no fear! Below, you'll find four tips from the distributed workforce experts, Remote-how, on how to write the perfect posting for remote jobs and find the super star candidates you need to succeed.
Do the Research
This is perhaps one of the most important aspects of creating a new job advertisement. Have a look at your competitors and similar roles they are offering on their careers page. You're probably looking for similar kinds of candidates, so it's a good idea to check the requirements they're asking for.
Take note of the skills they are looking for, as well as how they prioritize and communicate relevant information in the posting. These points will probably make up the core of your own job listing, and will help you to avoid forgetting any important details.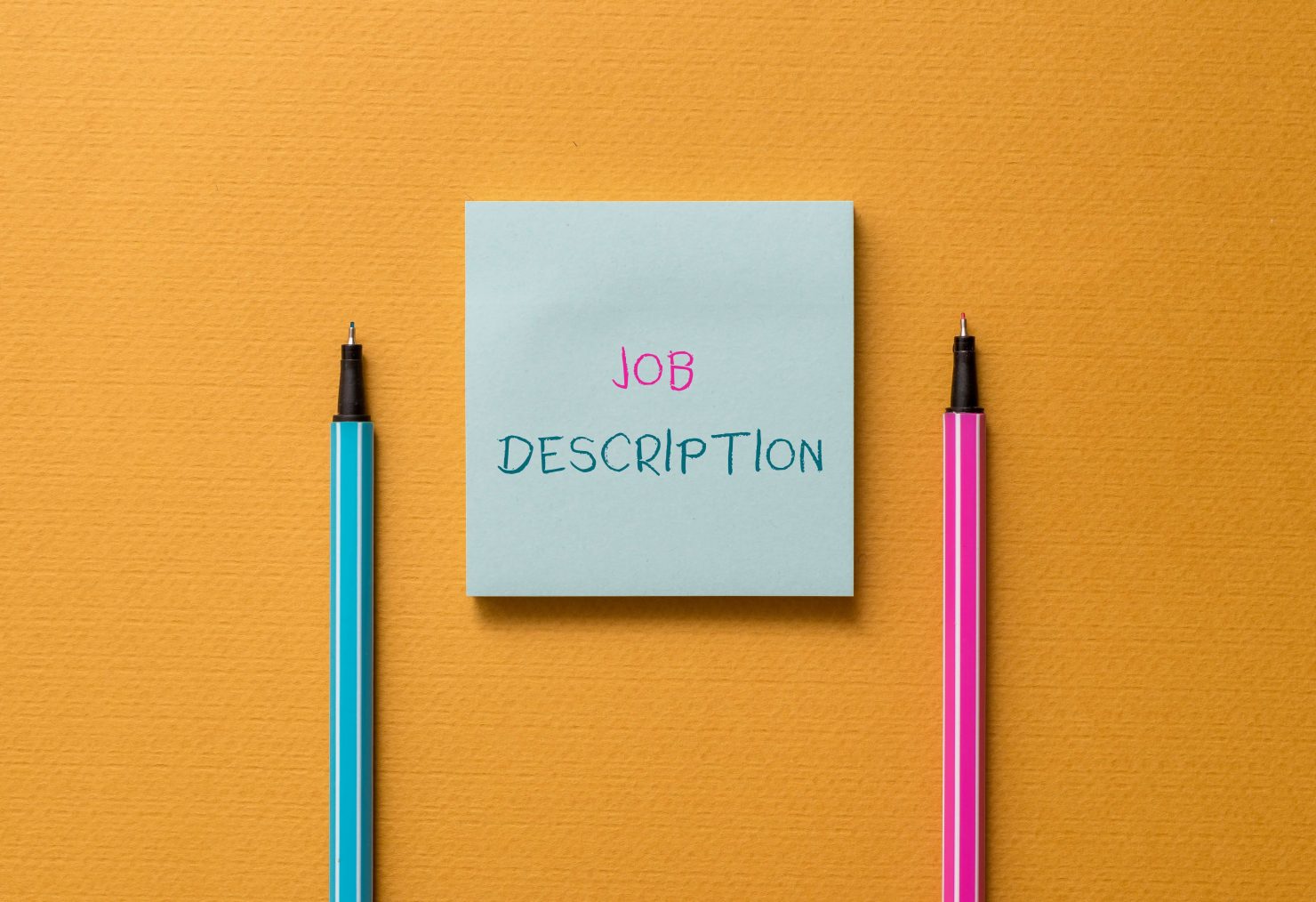 You can also use this method to get inspiration for the formatting of your advertisement. Some well-known companies that frequently hire remotely include Buffer, GitHub, Basecamp and Automattic. Their careers pages are excellent examples of remote job postings to use for reference.
Pro tip: SmartRecruiters platform lets you view example advertisements from other SmartRecruiters customers for inspiration when creating job postings.
Define the Exact Remote Conditions
Many people think remote work entails flexibility in terms of location and schedule. This, of course, is fairly common, but some jobs may require the occasional day in the office or for workers to be available at very specific times.
When writing job postings for remote positions, make sure that you explicitly state the terms and conditions. This will make sure that you don't get to the interview stage with a candidate, only for them to find out that the remote arrangements aren't what they're looking for.
Specifically, consider the following:
Can your remote employee travel while working?
Do they need to work hours according to a particular time zone?
Will they need to make trips to specific locations at any point throughout the year?
"During the offer process aside from the standard compensation information, it is essential to specify work hours and time zone expectations, what equipment and resources will be provided by the company, and any fun perks or benefits you plan to offer them as a remote employee. I would also provide the schedule for their first week of onboarding so they can prepare to dive right in!"

Casey Carr Jones, Director & Head of People Operations at Remote Year.
Below is a posting for a remote content writer position with Buffer. You'll notice that they clearly define working hours, specifically which time zone candidates should be in. This sets the correct expectation for their remote arrangements up front.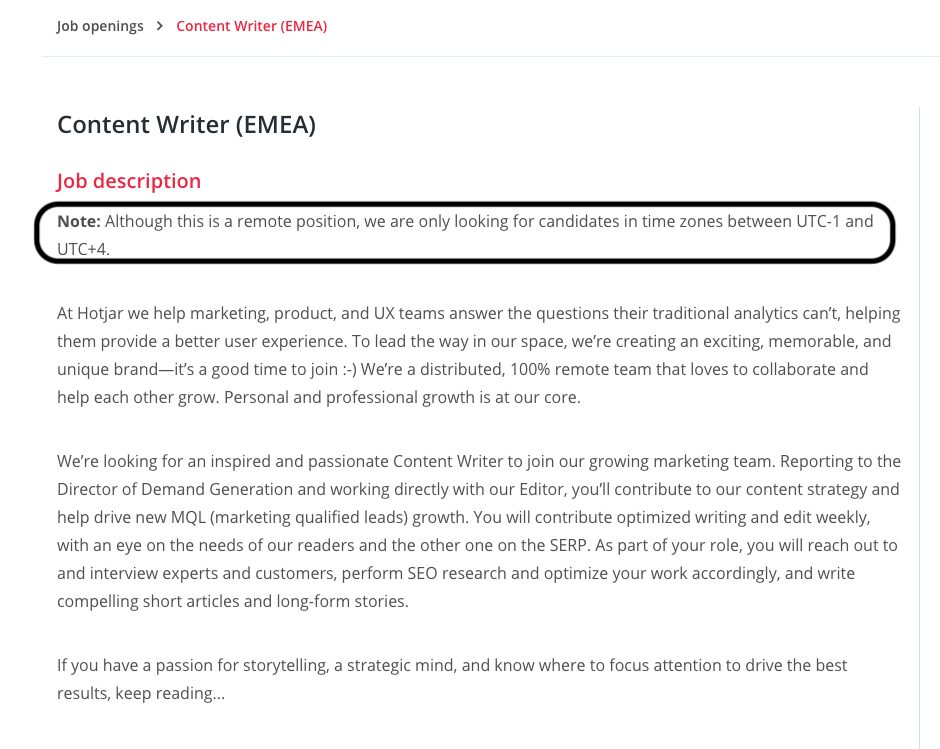 Get Your Team Involved in Drafting the Advertisement
If you're managing a team of multiple remote team members, it will be especially important to get them involved while drafting the job posting. By virtue of distance, you might not always be aware of their paint points or which additional skills they could benefit from in a new hire.
In an office environment, keeping up to date with hiring happens fairly naturally. Here in the remote world, you'll have to make sure to over-communicate HR processes and hiring plans. By letting your team know and allowing them to voice their needs and concerns, you'll have a better chance of hiring someone who will be a better fit for your team and its objectives.
To that end, we recommend the following two-step process before posting job advertisements:
Notify your team of the position you're hiring for and ask for recommendations and any requirements they may need or can recommend.
Following this, draft your job posting and present it again to the team. Allow for review, take notes on feedback and then make a final decision on the advertisement. The process needs to be cooperative and fit everyone's needs to maximize new hire success.
A Remote Job Requires Different Skills, Benefits, and Perks
If you've only hired for on-site workers, you should think about the skills you've specified previously in requisitions, and whether or not they'll translate for remote workers. Nine times out of ten they won't! While both traditional candidates and remote ones will need more or less the same technical and hard skills, it will be especially important for remote workers to have certain soft skills like problem solving, time management, and communication. Since they'll be working independently, it will be essential for remote workers to be organized self-starters capable of meeting deadlines without direct supervision.
Also make sure to mention any great remote-based perks that you have! It's no use talking about a membership to a local gym by the office when your employee is possibly thousands of miles away in another country.
In the same content writer posting referenced above, Hotjar also takes care to clearly state the benefits available to remote staff.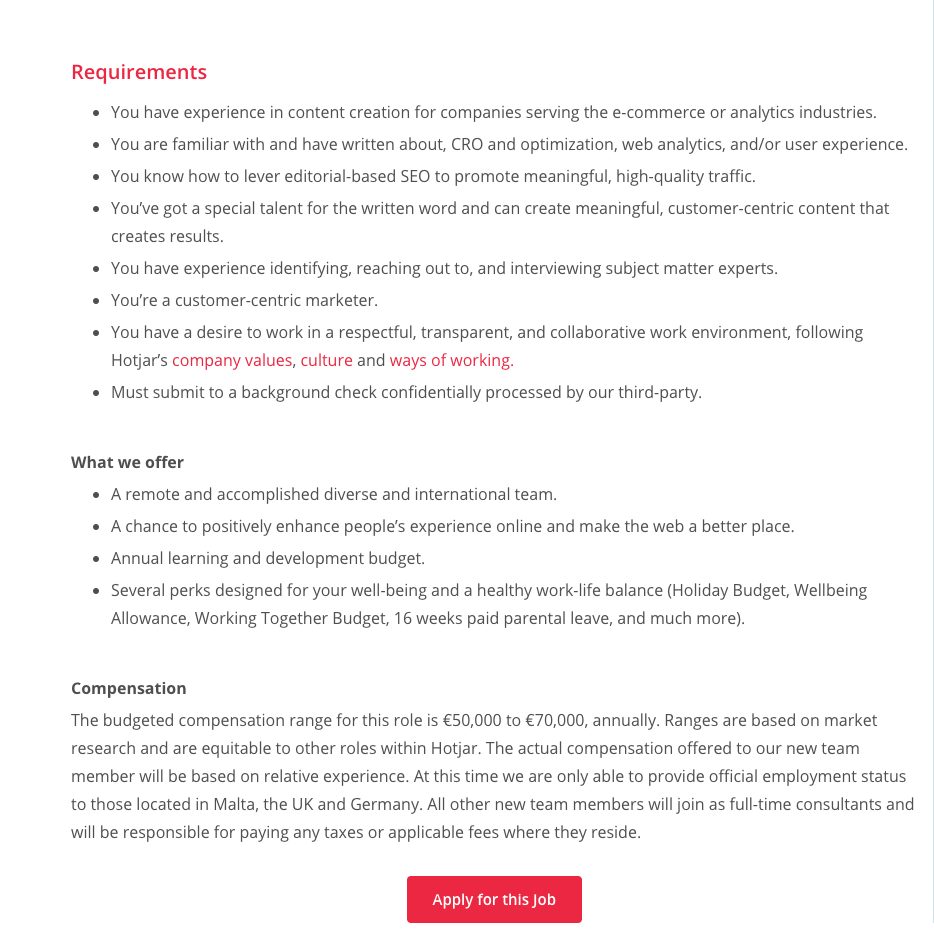 Conclusion
We think you'll find the tips outlined in this article very useful when posting requisitions for remote candidates. For actionable advice on the next step in the hiring process—conducting remote interviews—be sure to check out this informative post.
---
To comment on this story or anything else you have read on our blog, visit our Facebook page or message us on Twitter.
Get stories like this, and much more, delivered straight to your inbox every week by signing up for our newsletter below. 👇🏻👇🏾