Who's ready for a paradigm shift? Here are the session highlights most likely to change your mind, deepen your empathy, and get you out of your chair.
It's time to get on your feet and out of your comfort zone. In just two weeks, over one-thousand TA leaders will convene at Pier 27 in San Francisco, and not just for the amazing view. February 26-27, Hiring Success 19 – Americas – our largest conference to date – will challenge industry leaders and recruiting practitioners to define the future of Talent Acquisition (TA).
Over two days, 100 speakers and 50 sessions will bring new insight to the common pain points of TA, and introduce what's on the horizon for tech and best practice. Sessions are divided into three tracks so participants can mix and match to meet our expert content at your point of need. See full agenda here!

Innovation: Understand the latest recruiting tech and see how these digital tools will actually affect you and your practice.
Inclusion: Stories of success and inspiration from hiring practitioners that will help you create the business case for a diverse workforce and inclusive work culture.
Hiring Success: Case studies and hiring hacks from practitioners who have #BeenThere and know your pain points.
Here are just five sessions from the magnetic lineup of changemakers who will help you break down your loftiest goals into actionable steps.

1. Mind Mix: Neuro Diversity at Work

The ability to think differently brings societal changes, and can grow your business exponentially. People often say they want 'out of the box thinkers' but when it comes to actually including those who think differently, the execution is often lacking.

In this session, unique thinkers will share their experiences on both the candidate and recruiting side. By the end of this talk, the preconceived notions about autism, ADHD, and dyslexia will be shaken, flipped, and served a reality check.

You'll tap into an extra 80 IQ points by adding new perspectives to your organization and deepen your empathy along the way.

2. Impossible First: Journey to Everest and Beyond

Summit the peaks of your ambitions with Colin O'Brady – the four-time world record holder who most recently became the first person to cross Antarctica solo and unaided.
Hear how Colin's career as an adventure athlete started with a major injury in Thailand – that left him bedridden with doctors warning him he may never walk normally again – and took off when he entered and won, the Chicago triathlon just 18 months later. From there, Colin went on to climb the seven highest peaks in the world in a record-breaking 132 days.
Yet, even more humbling than these amazing feats of endurance, is how this explorer encourages all of us to erase the line in our minds between the few who can achieve and the many who cannot. Rather, he hopes his journey demonstrates that you too can draw on your "inner reservoir of strength" to pursue your loftiest ambitions.

"I don't think everyone wants to go walk across Antarctica, but I know that people certainly have challenges in their life. Everyone has reservoirs of untapped potential inside of themselves and can achieve really incredible things." – Colin O'Brady
3. The Great Debate: In Two Parts

Recruiting has arrived at a watershed moment, where the future of the industry will be defined by how we choose to collaborate with technology.

TA industry vet and noted disruptor, Bill Boorman will facilitate an interactive debate, with live audience commentary. We have assembled two teams, practitioners vs data scientists, and you get to vote in real-time polls. Who said discourse was dead?

Debate 1: What can robots do that people can't?
Debate 2: How far do we go with selection by algorithm?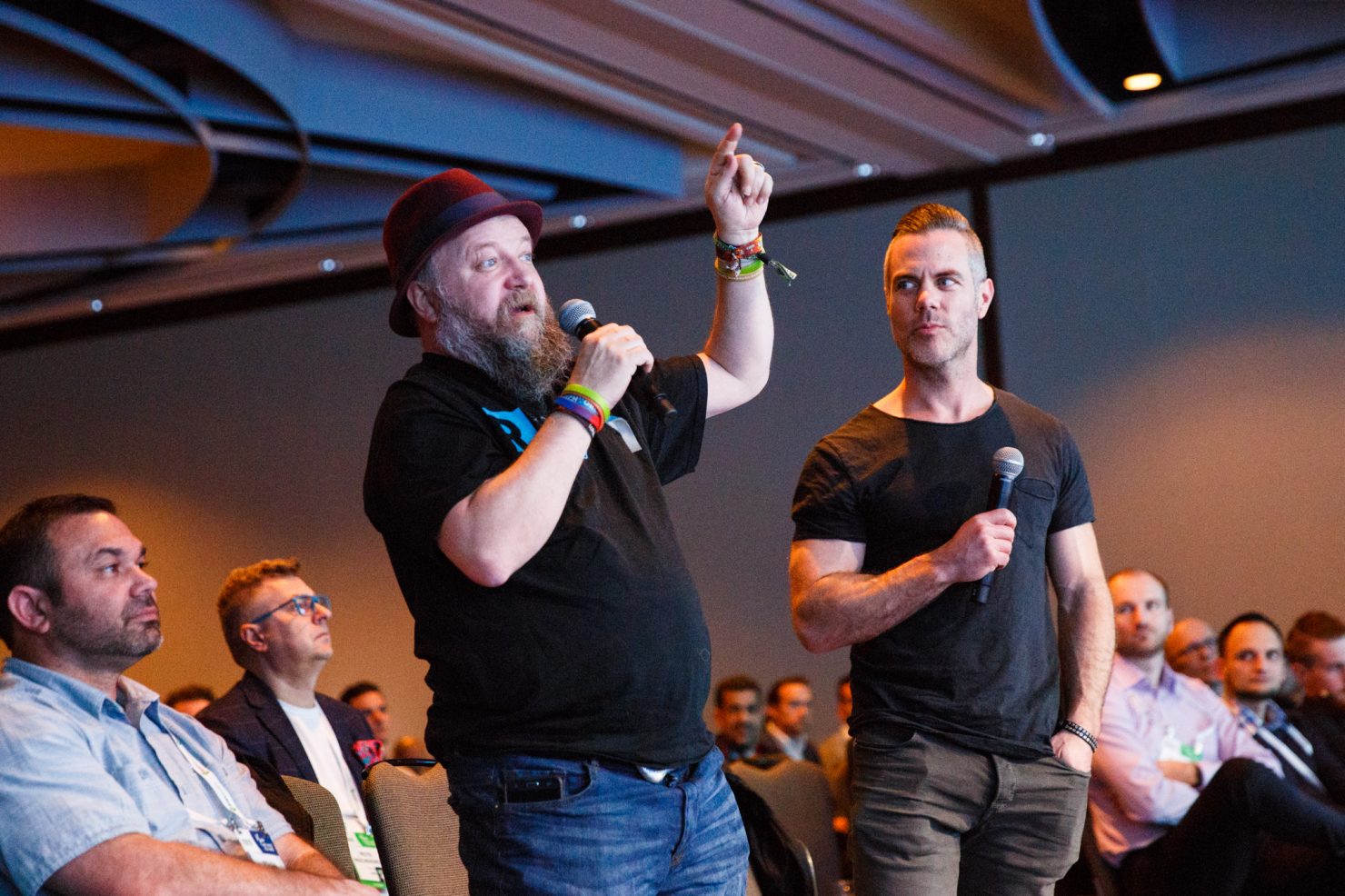 4. Impact of Analytics in Recruiting

Learn how to make your source-to-hire a 10-day process from the company that's already done it, and yes we are talking about corporate reqs. Hear from Diana Ferguson, VP of Talent Acquisition – technology solutions and services at Oppenheimer Funds, how to construct a streamlined hiring process that leverages tech to increase hiring manager engagement, boost candidate experience, and discover new talent… all while decreasing time to hire.
5. Double Session: Recruiting Startup Awards and The Future of Recruiting with Lou Adler

We close out two days of amazing learnings as we always do, looking to the future! Recruiting Startup Awards gives one fledgling company the chance to win a $10,000 sponsorship to our next conference, followed by the 'Godfather of Candidate Recruiting,' Lou Adler who will show you how to achieve the best performance-based interview!
Recruiting Startup Awards

Over 140 recruiting technologies vyed for a spot in the top five, and now these finalists are coming to San Franciso. This is a moment to celebrate innovation in our beloved industry, judges and the audience will vote to decide the winner!

Finalists include:

Candidate.ID: pipeline automation
Jobiak: recruitment marketing
GoHire: chatbot
Vervoe: AI skills assessment
VanHack: tech recruiting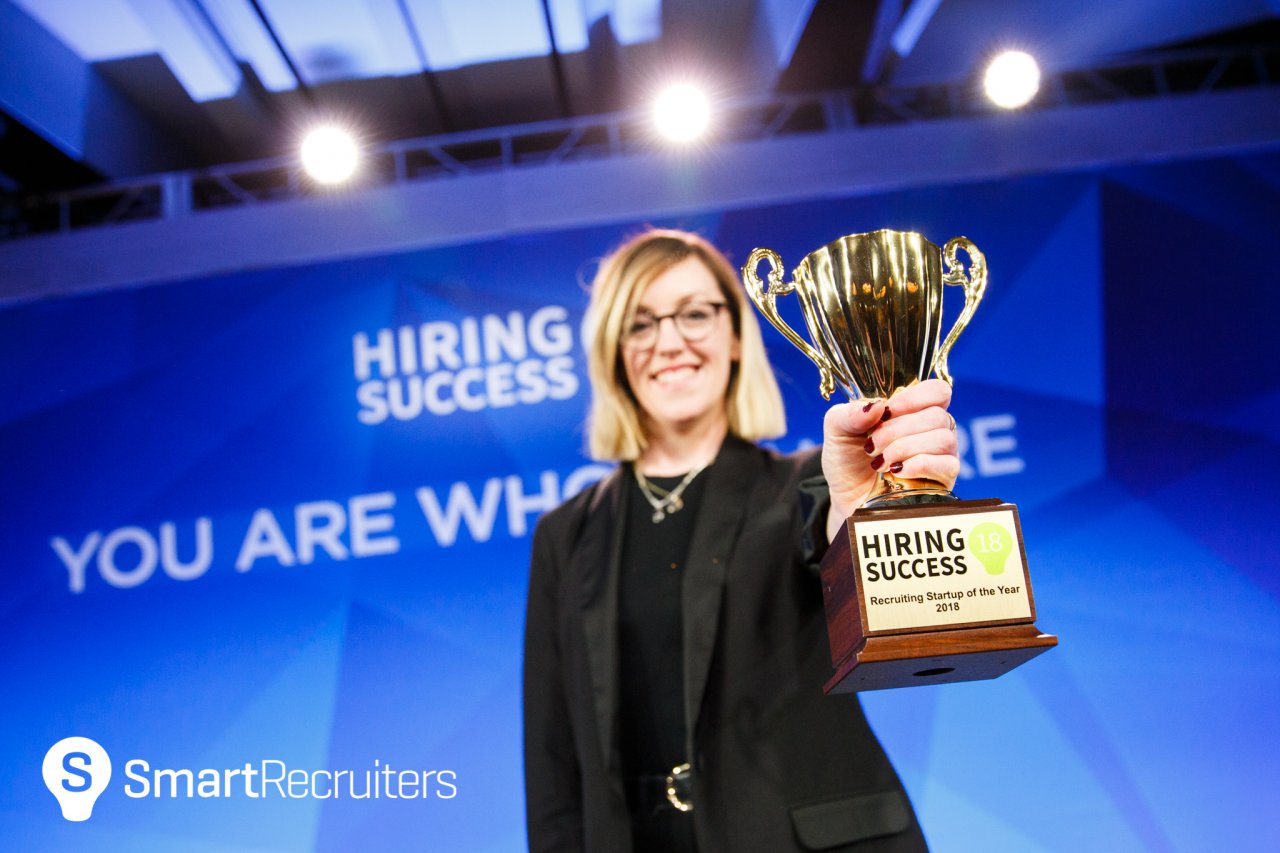 Performance-Based Interviewing

Strong interviewing skills is something every recruiter and hiring manager needs in their wheelhouse. Join Lou Adler, as he interviews everyone in the audience – everyone – to demonstrate his signature evaluation technique of performance-based hiring.