Don't become the "boiled frog" of Talent Acquisition by sticking with an ATS that is slowing down your company's hiring process. Here are the warning signs and what to look for instead.
A malady known as "boiled frog syndrome" frequently plagues the HR community. Like the frog who sits placidly in a pot of slowly heating water until it is eventually boiled alive, HR tends to ignore the warning signs that their ATS has begun to hinder—instead of help—the hiring process. At a certain point, it's time to stop creating workarounds and find something that works.
Why does it matter? Because at the end of the day hiring success is business success. The competitive edge of future businesses will be their ability to attract, select and hire the right talent on demand and on a budget. Modern businesses all leverage powerful and innovative software to optimize their workflow, with recruiters, hiring managers, and staffing firms among the earliest adopters within many organizations, especially when facing demands to source and hire great talent. Of the recruiting software applications designed to enhance recruiting workflow, Applicant Tracking Systems (ATS) offer many HR teams the flexibility and features necessary to make smarter hiring decisions that are scalable.
How Does an ATS Work?
Applicant Tracking Systems are a type of software that facilitates and optimizes the hiring process. HR teams create and post job openings within the ATS and push them out to the company career page or an external job board. The ATS then monitors the applications that are submitted, screens candidate resumes and CVs, and scores them based on criteria that demonstrate a candidate's qualifications and fit for the role. After compiling candidate profiles into an ATS, the software monitors the status of all job applications and candidates along every step of the hiring process—from application submission to the job offer.
Not all ATSs Are Created Equal
While the basic idea remains constant across systems, the quality of execution varies greatly. And though changing systems can be onerous, if you are experiencing any of the following, it's time to find a new ATS before your boiled frog syndrome affects your company's bottom line.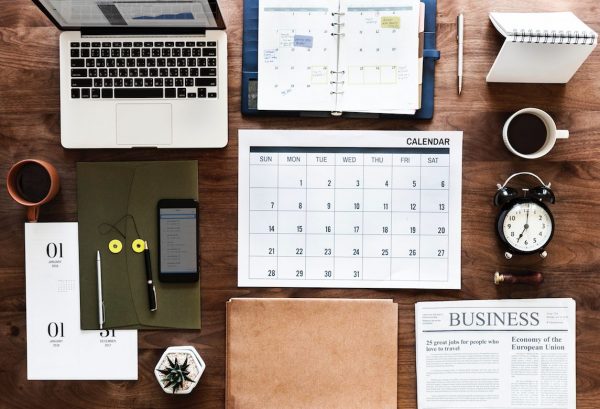 1. Unable to Automate Annoying Administrative Tasks
Hiring managers and recruiters spend an average of eight hours per week on manual, repetitive tasks that could easily be automated. In addition to the obvious productivity cost, these tasks are a common source of ire for many recruiters. Automating administrative tasks like generating pre-screening questions, drafting interview requests, leaving candidate feedback, and source tracking applications with an ATS can save recruiters and hiring managers precious time and resources to spend on interviewing and sourcing candidates.
Optimization is a main attraction of an ATS, but if your existing software is not capable of replicating your current recruiting workflow or cannot handle the demands placed on it then it's time to switch.
2. Creates Bottlenecks, Increasing Time to Hire
Recruiters are familiar with the frustrations of bottlenecks in the hiring process, whether it's a flood of applicants clogging your candidate pipeline or applications waiting in limbo for review by hiring managers. Hiring at a steady cadence is good for your company and its brand, as it decreases overall time to hire, minimizes cost to hire, and creates a better candidate experience (not to mention makes for happier recruiters and hiring managers).
Your ATS should be able to usher candidates through each stage of the hiring process quickly and smoothly, allowing your entire hiring team to make smarter decisions along the way. This means that a quality ATS should offer reports telling you how long a candidate spent at each stage of the hiring process, detailed feedback from hiring managers, and data-driven evaluations of job applicants. If simple candidate decisions are taking too long to execute, then your ATS is not performing one of its key functions.
3. Outdated Keyword-Matching Technology Makes You Miss Candidates with the Actual Skills
Modern ATS systems rely on artificial intelligence (AI) to sort through a huge volume of candidate resumes and CVs by scanning them for specific keywords. This process is simple and effective but can be problematic, especially as the process relies on candidates using exact keywords in their application. As a result, eligible and skilled candidates may be excluded from the hiring process if their resumes don't contain the right keywords.
In response, the next wave of applicant tracking systems leverage smarter AI tools and natural language processing (NLP) to score candidates and their resumes based on the job requirements and descriptions rather than keywords. These innovations are also important in eliminating recruiter bias from the hiring process.
4. Tracking Falls Short, Leaving You Unable to Replicate Hiring Successes
Finding out where your best candidates come from can help focus your future recruiting efforts, but if your ATS is unable to track various candidate sources—job boards, social media, or recruiting agencies—then you may be spending resources on channels that offer a poor return on your investment.

A good ATS should clearly track candidate sources and give insight into how to build personalized talent communities, enabling hiring teams to manage high-quality talent ahead of demand. Knowing the best channels for candidate sourcing allows recruiters to target passive and active candidates both inside and outside the company network.
5. Prevents You From Scaling Your Hiring Practices
Company growth is good, but what if your ATS can't keep up? HR should be driving business expansion, not holding it back. To pace the demands of an expanding enterprise—from a startup to a multinational firm—an effective ATS can handle sourcing from multiple channels, support an engaging company career page, and drive more candidate traffic to your recruiting pipeline—all without inflating your hiring budget.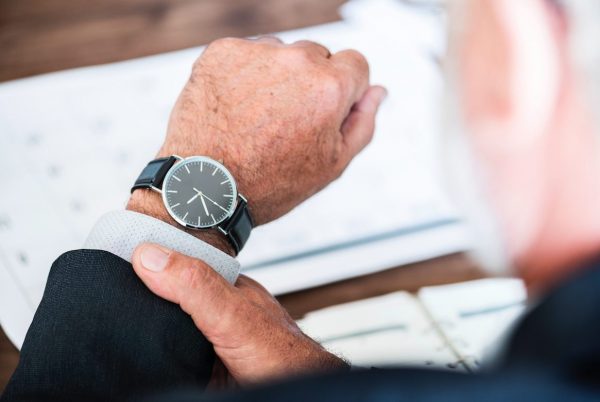 Know When to Make the Call
Legacy recruiting software and applicant tracking systems often fall short when faced with the demands of the modern hiring process. In an era where accessibility to jobs is greater than ever before, the best recruiting software anticipates the needs of modern businesses and candidates who use them. Find out more about how SmartRecruiters revolutionizes applicant tracking system functionality. Already have a legacy system in place? SmartRecruiters also makes it easy to replace an existing ATS.