Discover the most recent developer hiring trends based on real customer data.
The demand for software developers is rapidly increasing, with the US Bureau of Labor Statistics projecting a 24 percent growth in the need for these skills between 2016-2026. Globally, developer positions are the fourth hardest to fill, and the problem isn't just quantity – it's quality. With HACKERNOON reporting, "The software engineering shortage is not a lack of individuals calling themselves 'engineers', the shortage is one of quality – a lack of well-studied, experienced engineers with a formal and deep understanding of software engineering."
According to Stack Overflow, 90 percent of developers are employed at least part-time, with about 77 percent employed full time. And, only five percent of developers are unemployed and actively looking for work. So, how are top companies engaging with these in-demand candidates to get the right skills onboard? It's hard to know if you are an internal recruiter, that's where Devskiller Global Technical Hiring & Skills Report 2019 comes in. This developer screening platform has gathered data from 112,654 coding tests from developers in 121 countries within the last year, in order to bring talent acquisition (TA) practitioners the latest in best-practice and trends for technical recruiting.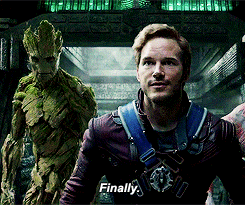 This report unique in that it doesn't rely on self-reporting surveys. All the data flows directly from real tests. So, let's break down our findings into five actionable takeaways teams need to know now!
1. It takes an average of three days for a developer to take a coding test
Developers wait on average 2.88 days or approximately 69 hours to take a coding test. Tests sent on Tuesdays tend to get the fastest response, while those sent on Wednesdays usually take the longest to be completed. This probably means that devs prefer to keep their weekend free for other projects and leisure, rather than recruitment.
Here's a graph of the Monday to Friday data with the average wait in days.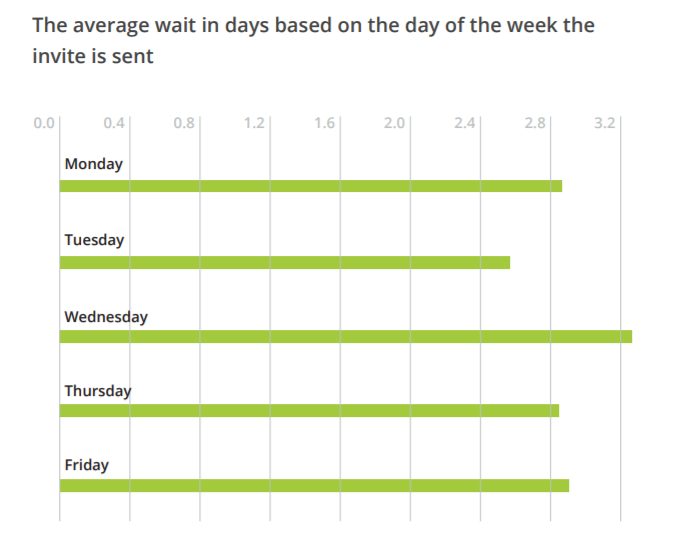 2. Candidates tend to take the coding tests recruiters send
Tech recruiters fear candidates will drop out of the hiring process if asked to complete coding tests. Some technical interview techniques do receive negative backlash – whiteboard tests, anyone?

But…

We found those concerns may be inflated, as 73 percent of candidates do take the coding tests sent to them. Coding test completion rates are the highest for Latvia, Armenia, New Zealand, Denmark, and the UK.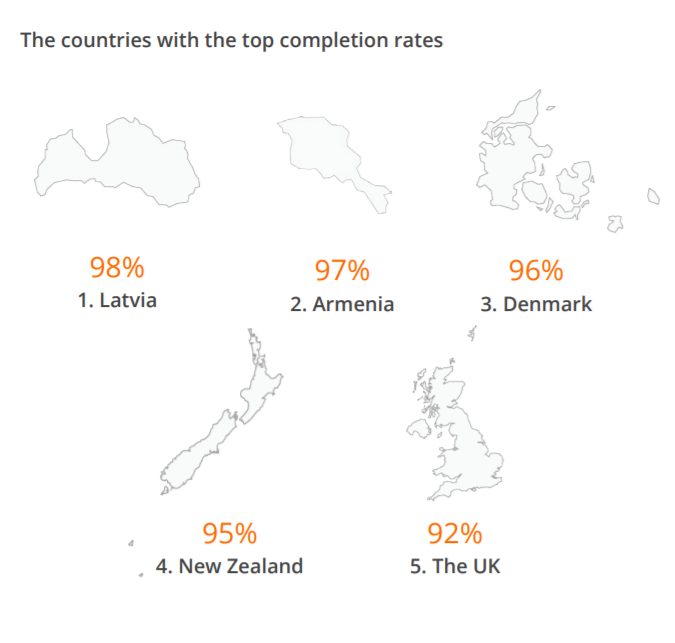 3. The overwhelming majority of candidates complete a coding test once started
Ninety-two percent of all candidates who started their coding test on our platform took the time to finish it.

Here is a breakdown of the finish rate by continent: Europe leads the pack with 93 percent, followed by Oceania 92 percent, Africa 91 percent, and North America 91 percent.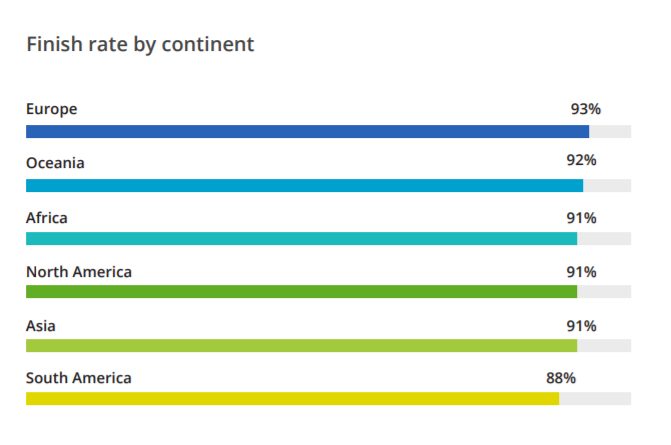 4. 70 percent of companies worldwide are looking for JavaScript developers
JavaScript is the most sought after technical competency from companies across the board. JavaScript also has the most integration capabilities. Interestingly, when we look at tech stack tested together, we've found that most developers get a database technical skills assessment, regardless of their main focus. This means that for both front end and back end roles, database skills are clearly very important.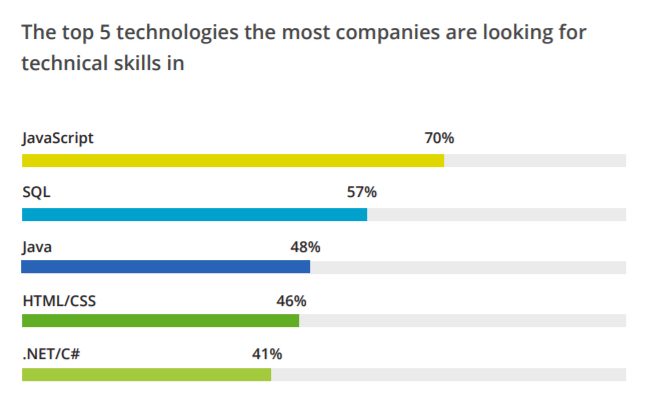 5. Java is by far the most tested language
Although most companies are looking for JavaScript skills, Java is the number-one language tested on our platform based on test invites, with 37 percent of companies testing for Java.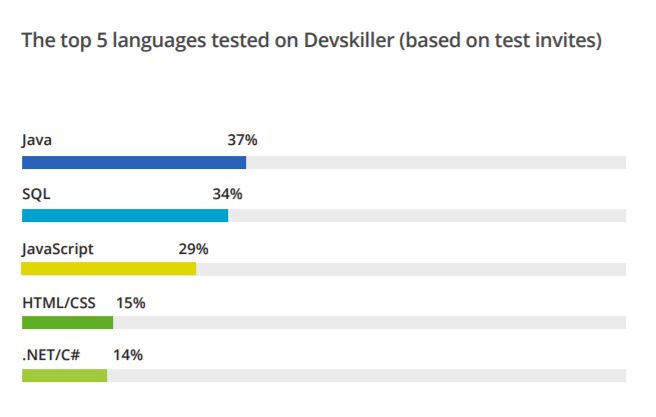 Bonus Findings:

Top three drivers of international technical hiring: The US, Poland, and the UK
Highest average scores on coding tests: New Zealand
The most high-scoring candidates: Serbian companies
Most selective companies: Singapore
For more information, check out the online version of the report with interactive geographical insights: Devskiller Global Technical Hiring & Skills Report 2019.