Talent Acquisition is a networking game, be sure you are playing to win… even if the idea of networking makes you want to curl up into a ball.
As much as we want to hide behind our screens, sometimes we have to dust off our in-person social skills and go make some connections IRL. There are benefits to networking on and offline, but there's nothing like a face-to-face meeting to solidify a contact, and can be the difference between your email being responded to, or ignored.

Most people know why it's important to network – career growth, knowledge expansion, and gaining new business being the primary reasons. So what's the downside? Maybe networking doesn't come naturally to you. It's ok, you are not alone. Networking can feel weird, artificial, and awkward. Or maybe you tried networking and didn't get that much out of it. You met some people, but what now?

If either of these scenarios applies to you, these tips will help you feel at ease as you gain contacts, and guide your efforts so your networking becomes a strategic career-boosting knowledge-gathering candidate-meeting machine.
Also check out these icebreaker tips from NPR's Fresh Air host, Terry Gross.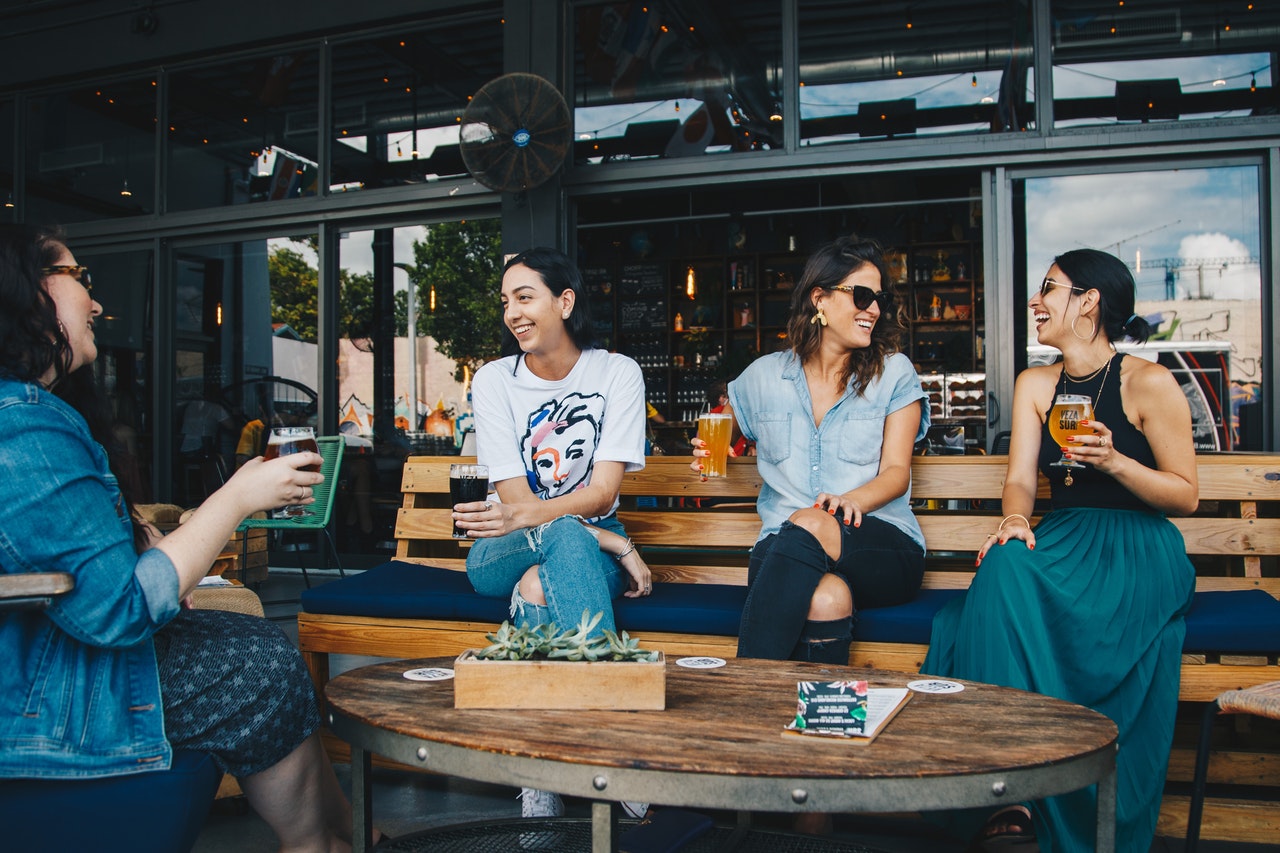 1. Host your own event

When you host your own event, you can be sure to reach your target audience, rather than hoping the right people will be there. It doesn't have to be grand affair; start small, and grow over time.

Another upside to being a host is that it gives you purpose for approaching guests and makes interacting feel more natural. Welcome guests and show them around the space to break the ice!

2. Study up

Even if you aren't a host, you can still have purpose. Making a game plan will help you feel better about approaching people during networking events.

Take a look at the guest list and identify some key people with whom you want to speak. Depending on the scenario, you can message them before and plan to meet, or approach them at the event with knowledge of mutual contacts and interests.
3. Prepare your profile
Make sure your LinkedIn is up to date, including a recent (that means within the last three years folks) profile picture and accurate work information so people can easily find you.

4. Debrief, like right away

After the event or even between conversations (to give yourself a well-deserved people break) take notes about your conversations and who to follow up with, on your phone or in a notebook.

5. Understand different personality types

Not all of us connect in the same way, but a recruiter's ability to make others more comfortable is what sets them apart. In order to be a more engaged and effective networker, you should understand the different Myers-Briggs personality types that you're likely to come across at events.

It can not only help you better tailor your communication style with someone, but also help you recognize the different personalities that work best in the roles you're recruiting for. If someone is more reserved, for example, it might be more effective to control the conversation yourself, as opposed to relying on them to do so.

6. Listen and build a rapport

When meeting people, whether in person or over the phone or email, it's crucial to set yourself apart from other recruiters and organizations. Make sure you're actively listening and showing your engagement by asking follow-up questions and keeping eye contact, not just preparing your next question. This should allow the conversation to flow more naturally, and help you get a better idea of how this person would fit into your company culture. Getting to know candidates by learning about their personal passions is also a great way to show your interest in them and prove your organization's dedication to their needs.