Understand the practices keeping your department stuck in a reactive-hiring hamster wheel.
In the countryside of Geneva lives the largest scientific experiment humans have ever undertaken. Born from the rubble of WWII, The European Council for Nuclear Research, commonly known as CERN, operates on the principles of peace, transparency, and cross-cultural cooperation. The 27-kilometer facility is home to 10,000+ scientists of over 100 nationalities, all working to deepen humanity's understanding of our world through particle physics.
Every second on CERN's campus marks another 11,000 protons colliding at 99.999…percent the speed of light in the world's largest particle accelerator. But it can't happen without the people. And that's what worried James Purvis, Head of HR at CERN when he entered recruitment at the lab 12 years ago – no one was applying.
He realized quickly that CERN would have to level up on candidate experience to start seeing an influx of candidates but there was another crucial element missing from their strategy – they needed to lay a talent pipeline in order to keep pace with the company's roadmap – a plan stretching 35 years into the future.
After considering the company prospectus and turn-over/average-employee-tenure data, and comparing that information to labor trends, it became clear vocational workers in the form of maintenance technicians, not high-level scientists, would become the most difficult roles to source in the future. In response, CERN launched a comprehensive training program with an advertising campaign targeting recent high school graduates (see video below of James speaking at Hiring Success 18 – Berlin Edition).
This targeted campaign was extremely successful, and CERN now has a deep bench of technicians waiting to come into the ranks!
So what can you, as a recruiter, take from CERN's journey to hiring success?
Yes, it's true that this organization is exceptional, yet their methods for building their candidate pipeline are largely universal.
Looking to these scientific pioneers, recruiters can accelerate out of reactive recruiting and into proactive talent acquisition (TA.) To get you started, we've outlined some of the most common errors recruiters make when building and maintaining a candidate pipeline, as well as what to do instead.
1.
Not using your data…
Data analytics sounds like scary, esoteric stuff. So, think of it as getting to know your company. Talk to department heads about the reqs they foresee for the next quarter or next year. Look into the records to learn the yearly rollover rate and average employee tenure.
Armed with these simple data points, you can start predicting the personnel needs for the coming year and organizing a recruiting strategy.
2.
Making plans for tomorrow based on the reality of today…
You can't use a fixed-model to forecast a TA strategy. That is to say, just because you don't have a shortage of 'sales associates' today doesn't mean you should ignore that pipeline. No candidate pool is guaranteed. Economic fluctuations, tech innovations, and legislative changes will inevitably affect whom you hire, how you hire them, and what you hire them for. Most of these economic/tech/job trends can be foreseen and planned for today. As we learned from CERN,  it's a matter of paying attention.
3.
Forgetting about internal talent…
Once an employee is onboarded, it's easy to forget about them as potential talent. However, internal candidates should always be part of your bench. Internal mobility is a great strategy for both retention and attracting new talent. Fifty-six percent of candidates choose to stay with their current employers because of growth opportunities, and "career growth" is one of the top three reasons why candidates accept offers.
Start simple. Create an internal career site that informs current employees about open opportunities. Then, take your strategy to the next level by using AI to identify relevantly skilled workers for you to contact.
4.
Skimping on learning and development (L&D)…
L&D programming directly influences functions like internal mobility. A recent LinkedIn study found that 27 percent of organizations in North America increased their L&D budgets in 2017. This kind of investment makes sense considering the predicted talent shortage, which will impact the technology and financial sectors the most, costing the global economy an estimated $1.31 trillion in lost economic output over the next 12 years.
5.
Reading resumes for job titles instead of skills…
Reviewing resumes from internal candidates is key to L&D/ internal mobility programs, but don't get distracted by headlines. You must read the fine print to identify employees who have transferable skills and a good knowledge base to be upskilled into open roles.
Similarly, for outside hires, candidates shouldn't be knocked out because they hail from a disparate industry or job title – it's all about having the skills to execute the job.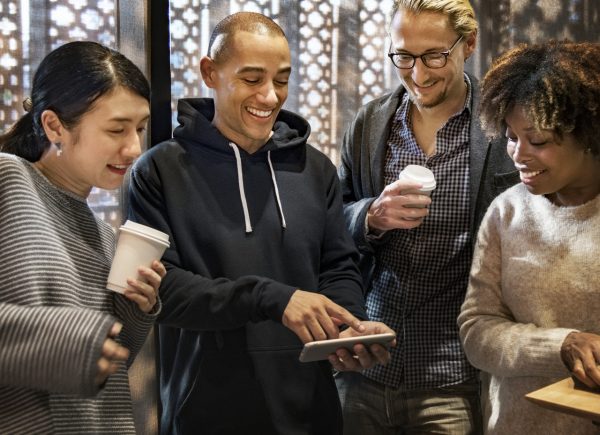 6.
Falling out of touch…
It's hard to prioritize future hires when you have reqs to fill today. However, if you spend the time building quality talent pools, it's a shame to see that work go to waste by neglecting them. Nurturing these communities is a key aspect of recruitment marketing.
So, how do you find time for this? It's not magic, it's tech! Most TA teams use candidate relationship management systems (CRM) to automate and scale communication, including drip campaigns and branded landing pages.
It's important to remember recruitment marketing programs are a two-way street. Don't just push information to potential applicants, make sure they are updating their information and engaging with you as well.
7.
Not using freelancers…
Upwork estimates that 36 percent of the US workforce already freelance, and projects that number will reach 50 percent by 2027, so why not get ahead of the trend?
An active community of contract workers ensures that no project stalls out due to missing talent. These temporary hires can buttress a department while recruiters seek a full-time team member, or they can provide specialized skills that may be too expensive for your company to employ full time.