Hiring Success is almost here! February 11th-12th, TA leaders from around the globe will congregate at the Marquis Marriott in San Francisco to shape the future of talent acquisition. Where will you be?
With sessions ranging from social justice to inclusive leadership, social media recruiting, gender equality, cutting edge AI deployment and more, it's hard to imagine a more inspiring conference than Hiring Success. Over 1,200 attendees will share in the insights of veteran recruiting and talent acquisition leaders from companies like Amazon, Visa, IBM, LinkedIn, Bosch, and more.
Below you'll find seven profiles of speakers presenting at this year's conference. A preview of coming attractions!
Dr Steven Jones: JONES, Traveling Monk
Nationally known as one of "America's Top Experts on Diversity" (Diversity, Inc., 2005), Dr. Jones' philosophy is to lead with listening to support clients in finding a strategy and solution that works for them.
Dr. Jones holds a Bachelor's in Computer Science, a Master's in Multicultural Counseling, and a Ph.D. in Industrial/ Organizational Psychology. He is the author of Journey to Excellence, a transformational book helping people define and achieve excellence in their lives.
In the global arena, while he was studying business practices in Chang Mai, Thailand, Dr. Jones became the first person of African descent to be ordained as a Buddhist Monk at a 700 year old monastery called Wat Umong.
Jones will be leading a session on Inclusive Leadership.
Carlos Fernandez: Houston Methodist, Manager of Talent Acquisition
Carlos Fernandez currently oversees talent acquisition strategy, employer branding, and sourcing outreach for a system of eight hotels and a workforce of 23,000+ employees.
Fernandez has over 10 years experience within talent acquisition, project management, learning development, and change management, and has led several technology implementations and processes to enhance the candidate experience. He led the redesign of Houston Methodist's career site and social media recruitment efforts, increasing overall application volume by 40% since 2016.
Fernandez will be co-leading a roundtable discussion on Candidate Experience.
Gerry Crispin: Principal, CareerXroads
Gerry Crispin founded CareerXroads in 1996 to encourage the transformation of hiring into the 21st century. Today, with his business partner, Chris Hoyt, CareerXroads is in its second decade as a member driven community of Talent leadership teams from 130 major firms who are devoted to learning from and helping one another improve and succeed.
Among other achievements, he has co-authored eight books on the evolution of staffing, and has written hundreds of articles and white papers on similar topics. His career spans fifty years and includes Consulting, Recruitment Advertising, HR leadership positions with Fortune 100 employers, Executive Search and Career Services at the University where he graduated with his BE and in Engineering and IO/Psychology degrees.
Crispin will be leading the following session: What Keeps You Up At Night?
Jonathan Mears: VISA, Head, Global Executive Talent Acquisition
As a global HR and talent executive, Jonathan Mears is known for driving innovation in developing markets. He is currently responsible for Visa's Global Executive Talent acquisition and delivery across all markets, leading Executive Talent teams to deliver internal and external talent, and Visa's HR Leadership team.
Mears previously led large cross geographic and functional teams for IBM in 14 countries supporting LATAM, North America, Europe, MEA and Asia Pacific. His areas of expertise include leadership of high performance teams, employment branding and strategic sourcing, contract negotiation, business development, retention, redeployment, and more.
Mears will be co-leading a roundtable on Interviewing Skills.
Lawrel Aufmuth: Advantage Solutions, Vice President, Talent Acquisition
Lawrel Aufmuth is Vice President of Talent Acquisition at Advantage Solutions. She is an innovator and HR professional with extensive experience in the private and public sector with growth organizations.
Lawrel is well known for delivering measurable results through creative, "out of the box' solutions that build best in class measurable human capital strategies. Lawrel Aufmuth knows TA in and out, and is an expert in using Artificial Intelligence (RPA & ML & NLP) to bring organizations to new heights.
Aufmuth will be leading the following session: Turning Recruiting Into a Profit Center.
Sarah Yang: Former Talent Brand & Diversity Lead at Getaround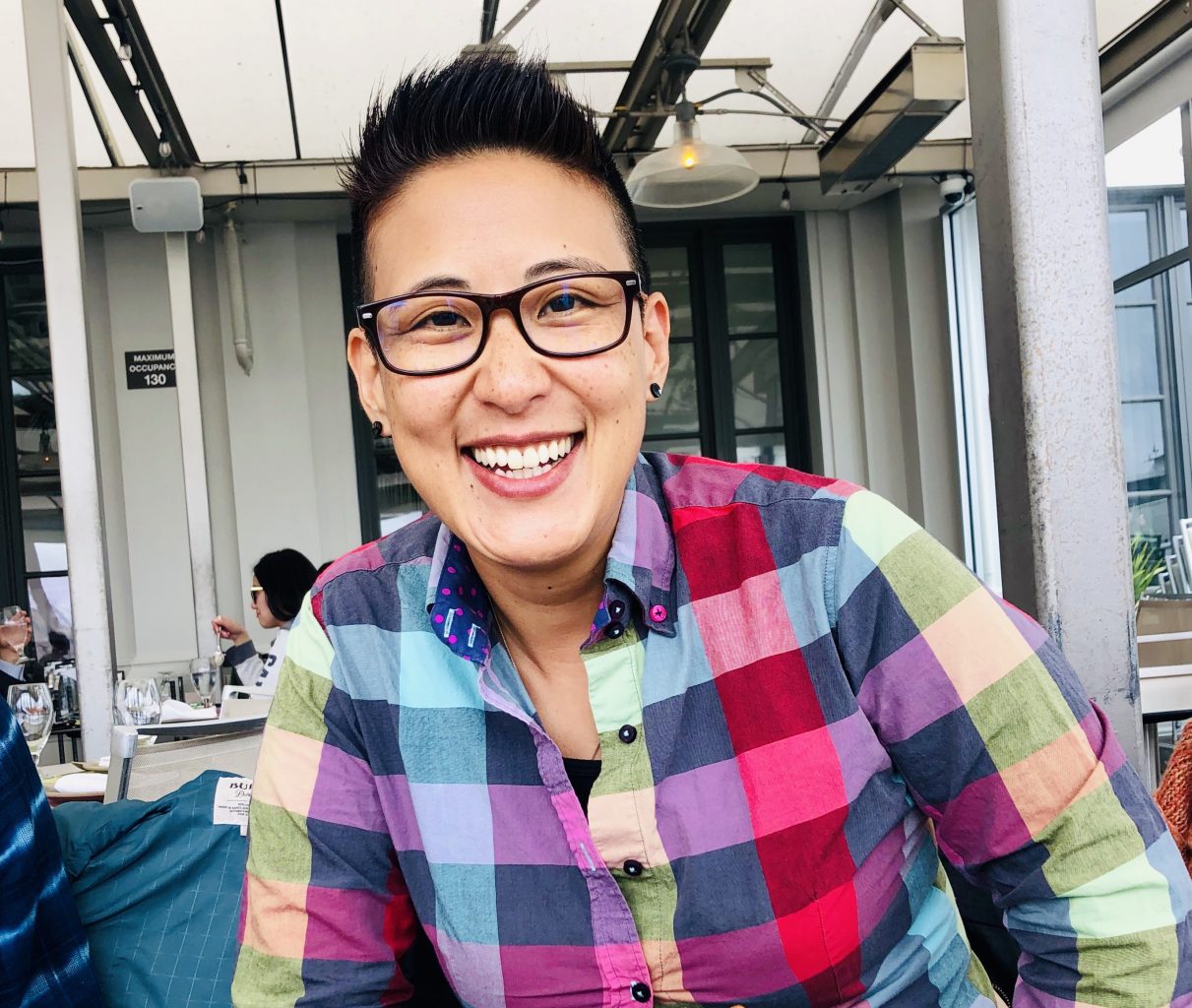 Sarah Yang is the former Talent Brand & Diversity Lead at Getaround. She crafts and nurtures compelling stories on why Getaround is a wonderful place to work and has over fifteen years of experience in creating videos, blogs, and social media that are critically acclaimed. Yang is the recipient of the prestigious MarCom Platinum Award, which she won for the global recruiting video she co-produced for Workday.
In addition to being a TA leader, she is a professional drummer, filmmaker, poet, comedian, and improv actor, and a magnetic and animated speaker on creativity (the #1 soft skill according to LinkedIn), diversity, and storytelling to global audiences (i.e. Grace Hopper, Cisco, Workday, Oracle, CoderDojo, Lesbians Who Tech, and Women Who Code).
She will be leading the following session: Convincing Your HMs to Value Diversity Hiring.
Hung Lee: Recruiting Brainfood, Curator
Hung Lee is the founder and CEO of WorkShape.io – the revolutionary recruiting platform for Software engineers and Editor of leading industry newsletter Recruiting Brainfood. He is an industry professional with over 15 years experience as an agency recruiter, recruitment manager, Internal Head of Talent, recruitment trainer and strategic advisor for rapid growth businesses.