Small businesses added 75,000 jobs in January, according to payroll company Automated Data Processing. If things have been looking up at your organization, you may be eyeing a few new potential staff members as well. If you've been on the sidelines in the hiring game these past few years though, you might want to take a few moments to review some best practices for your expanding team. Here are seven tips for effective hiring at your small business.


'Measure' passion. Skills and talent are important, but you must also take into account whether candidates are passionate about going to work for you. Did they do pre-interview research to inform themselves about your organization? Are they enthusiastic during the interview? Do they illustrate their talents and passion with stories of previous experience? It's answers to these types of questions than can help evaluate whether or not potential employees really want to work for your company, or are simply looking for any old job.
Utilize established relationships. Often, you can find employees just by contacting folks you already have relationships with. Dial up some of your business colleagues or post an update on LinkedIn informing your contacts of your hiring needs.
Offer incentives to team members. Your current staff represents a goldmine for finding new employees. Institute a referral program in which team members can earn cash rewards for referring a new hire. Just make sure you advertise the dollar amount as "after-tax" — there's nothing worse than employees thinking they just made $1,000 only to find out that a good chunk of it is going to Uncle Sam.
Institute a "day in the life" program. Consider creating a program where potential hires come in and shadow one of your employees for a day. This familiarizes candidates with your day-to-day operations, plus it gives you an idea of how they function with your existing staff. If you're hiring freelancers or virtual employees, schedule a Skype meeting with a current staff member to discuss duties and responsibilities.
Search social media. When using social media to find candidates, LinkedIn should be your first stop. After that, check any potential hires for inappropriate Facebook postings, as well as negative or offensive tweets. Be sure that you do not factor any protected class information into your hiring decisions (gender, race, religion, age, disability, origin or pregnancy).
Interview like a pro. Whether in person or over the Internet, make sure you get the interview right. Show up on time, be positive, and diligently address any red flags you may have found on a resume. There are good and bad answers to any issues — interruptions in work history, for example — so make sure you ask all the right questions and let candidates respond accordingly.
Consider hiring older employees. Older workers can bring a certain level of experience to your organization that younger bucks just don't have. Plus, if they work out, they can help mentor younger team members. They also tend to give better attention to detail and are typically more organized.
Now that we've talked a bit about best practices for hiring, let's discuss pay. If you're not willing to loosen up the purse strings a bit when a stellar candidate comes along, you may not improve your team's quality by much. If you're not familiar with average pay rates for the position you're hiring, check out websites like Salary and PayScale to ensure you offer fair compensation. Hiring the right folks for your small business is important, but paying them appropriately can keep them around for a long time.
Are you doing any hiring this year?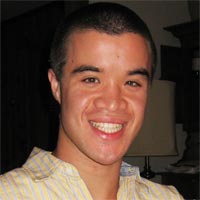 This article was written by Andrew Schrage, co-owner of the MoneyCrashers.com, from Forbes and was legally licensed through the NewsCred publisher network. Learn more about SmartRecruiters, your workspace to find and hire great people.
Additional Reading on Forbes: "How Small Business Can Hire Better – And Faster"