Recruiters are taking a hint from the "promposal" trend and finding fun new ways to offer candidates a spot on the team.
"Promposals" started blowing up Instagram a little over two years ago, with American teens finding ever more creative ways to ask their peers to the final dance of Senior year. One high schooler covered their classmate's car in Post-its spelling out "PROM?", while another created a faux Hogwarts acceptance letter. There are a million beyond-cute examples, but they all have one thing in common: they demonstrate caring.
View this post on Instagram
Think about it, these eccentric invites are actually really brave. Imagine, these high schoolers are risking rejection and public humiliation at a time in their lives where social judgment is swift and often cruel. Yet these teens set aside those fears, and craft shared interests and inside jokes into a special experience for another person. So, if high schoolers can put themselves out there like that, maybe employers can too?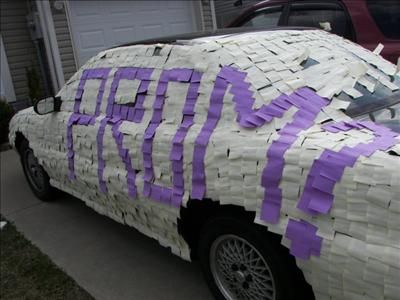 In the realm of recruiting, which is all too often impersonal and transactional, here's some companies who have injected their hiring process with a little bit of youthful exuberance to make the process more meaningful for everyone!
Make a Playlist: Sending a job offer in the form of a playlist, just made sense for Spotify. This personalized listening experience got the candidate stoked on the product and showcased the team's personality. The music streaming app, hit the quirk on the head with this one because the zany mode of communication makes sense in the context of their product!
Take a close look at this lineup and one sees a broad variety of music genres, but check out the titles to get a load of the main message – they need this candidate, and they're not afraid to say it!
Get it on the Gram: Tech marketing company HelloWorld put it all on the line by asking a former intern, Samantha Bankey to join the team as a full-time employee via Instagram. As a platform that's all about making one-on-one connections via marketing, HelloWorld was practicing what they preach by sending the job offer via Bankey's preferred mode of communication, social media.
The post started on Instagram, but the image of two smiling employees holding a sign asking Bankey to join the team was soon shared to Twitter and Facebook before going semi-viral. Bankey told Mashable of the experience, "When I was tagged in the Instagram post, I first thought, 'Why would they possibly tag me in something?' Once I saw what it was, I was in total disbelief. I jumped around and my dogs looked at me in horror like somebody was breaking in or something. I was just so excited."
Desk Service: With every new hire the financial services firm, The Motley Fool sends new "fools" questionnaires to learn more about their recent recruits, and to make sure that these fresh faces find a totally personalized desk space waiting for them on their first day –  complete with welcome note, swag, posters, and favorite candy.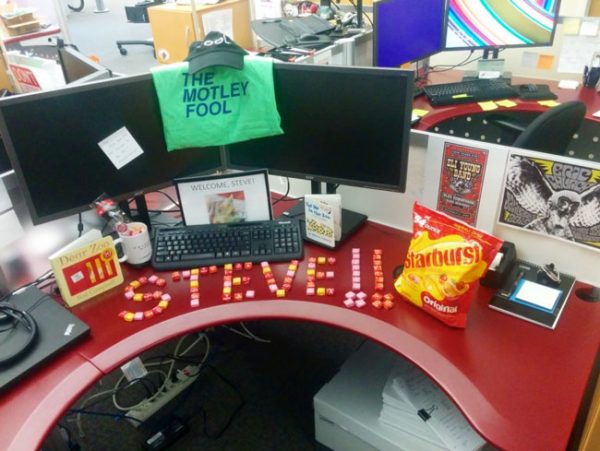 So what is the key to a perfect "jobposal"? It's all about personalization: consider the candidate and what would make them feel welcome and excited to join the team. The frills are fun, but even a personal phone call from the hiring manager lets the candidate know the company cares about hiring them specifically. To plan something a little more grandiose, make sure the trappings say something about the actual work experience or the person you are bringing on.
Most importantly, remember that this is good news, awesome news, so enjoy being the bearer!