UPDATE FEB 12 2014: The Hiring App is now live in the iTunes App Store. Learn More: Why Mobile?
We're proud to announce the beta program for the SmartRecruiters iPhone App. SmartRecruiters customers will be able to receive, rate and review candidates, as well as, engage with their hiring team from their mobile devices. Join the beta wait list here.
"Recruiting happens in realtime. Recruiting is now. Recruiting is mobile," stated SmartRecruiters CEO Jerome Ternynck.
The SmartRecruiters Mobile App will be free, and with it, businesses can:
1. Read and Engage with their HireLoop. Every hiring related activity at your company in one newsfeed.  New applicant? Check. Share candidates? Check. New job posted? Check. Colleague's next comment? Check. Your thoughts? Check. Your next hire? Check.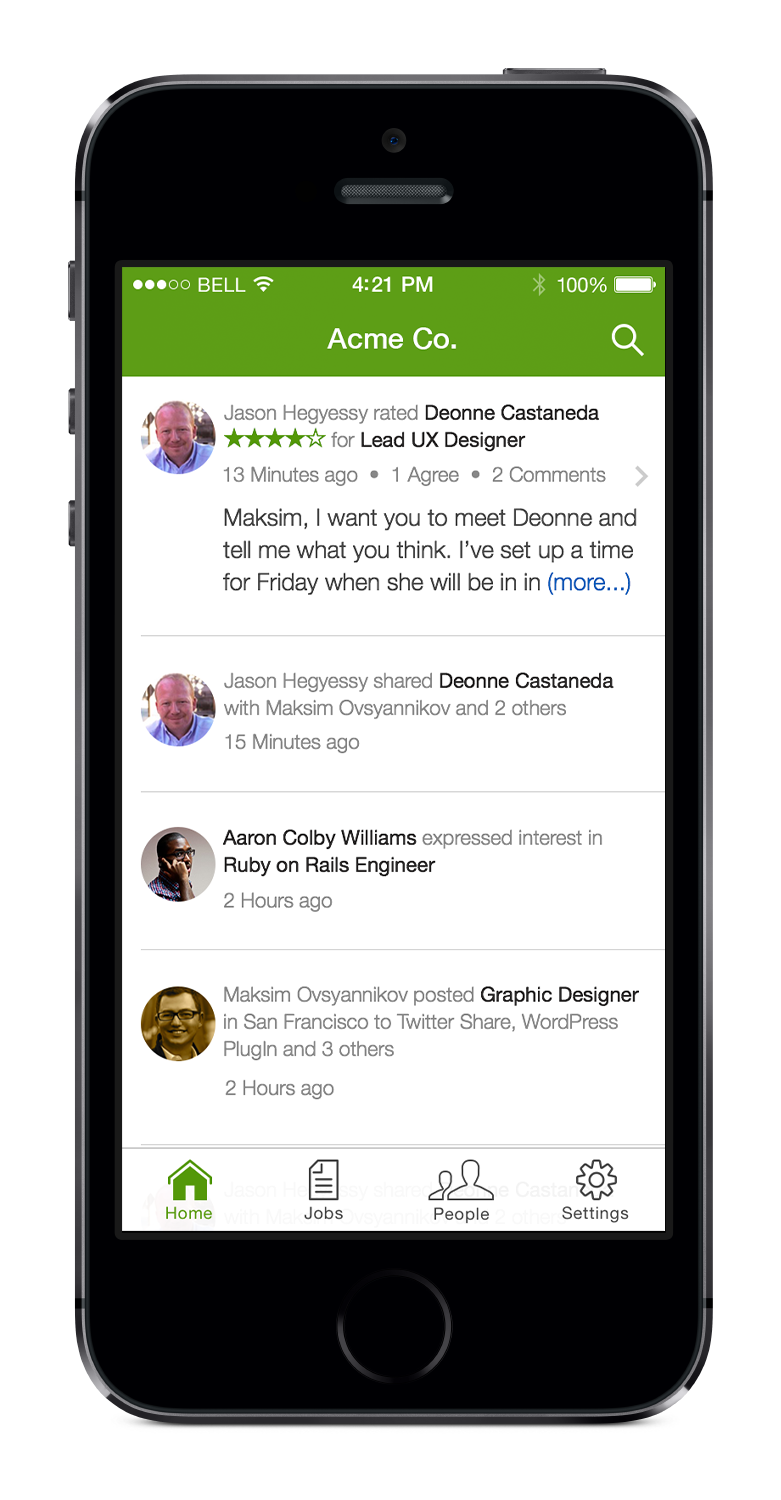 2. See All their Jobs. A list of open jobs from all your hiring teams. The list is searchable and every job clicks through to the list of relevant candidates.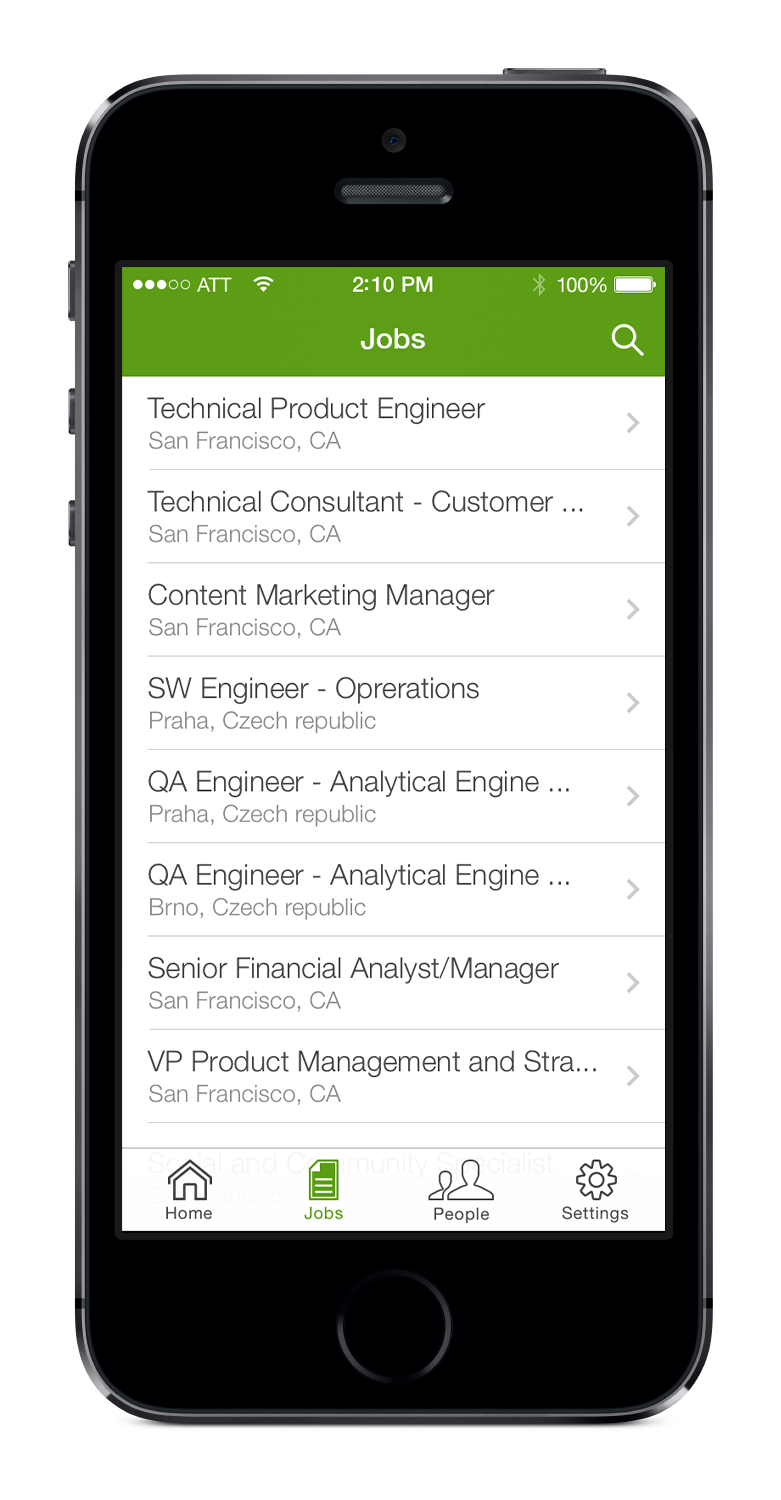 3. View Status of All Candidates. SmartRecruiters makes an internal profile for every candidate. Wherever you are, you need to know the status of your talent pipeline. The SmartRecruiters Mobile App gives you five candidate statuses: New, In-review, Interview, Offered, Hired.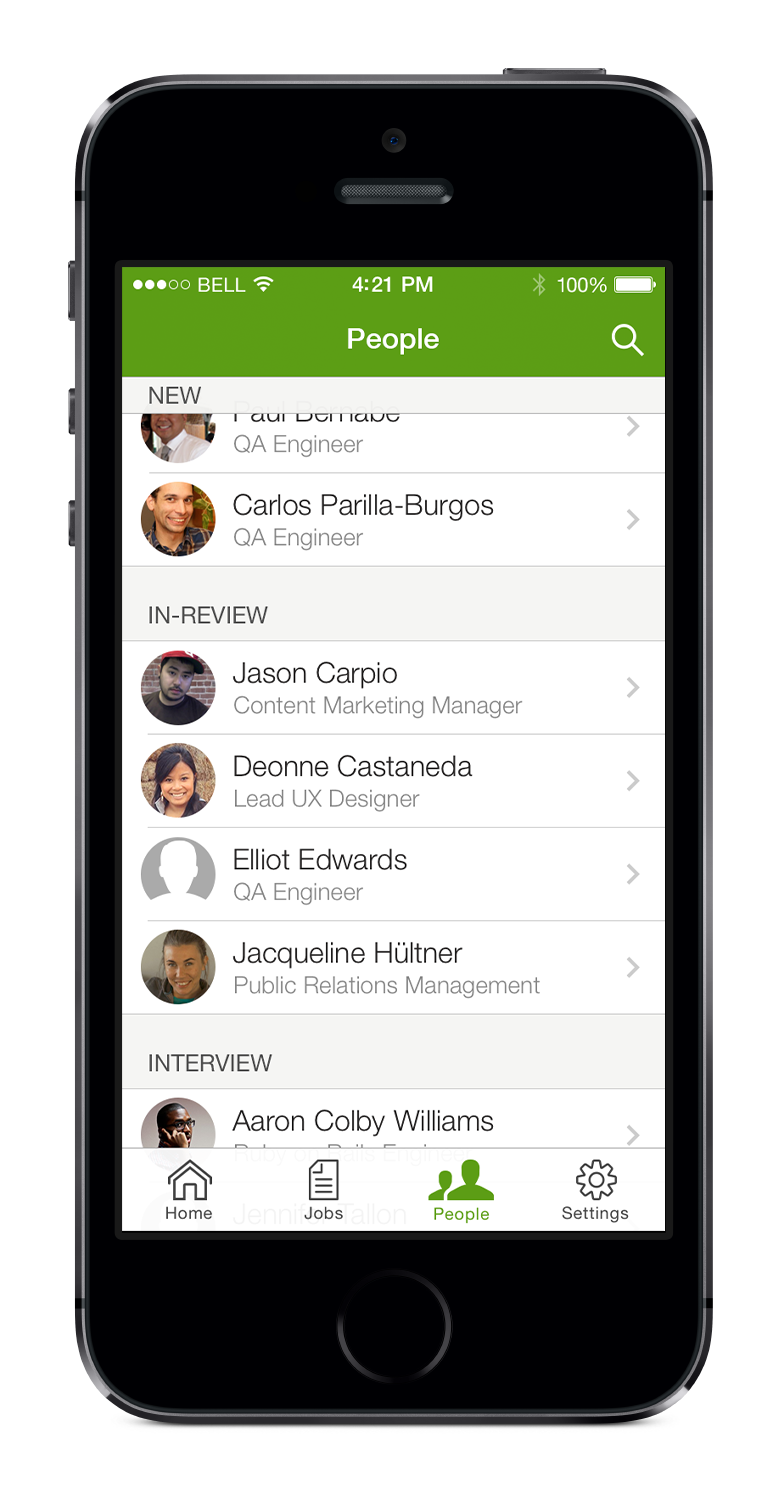 4. Review and Rate Candidates. Recruiting happens fast. The candidate profile can feature a person's location, work history, education, attachments and thumbnail image. Additionally, there is a toggle at the top to uncover a candidate's status and links to submitted contact information, such as LinkedIn, Facebook, Twitter, Skype, or telephone phone number.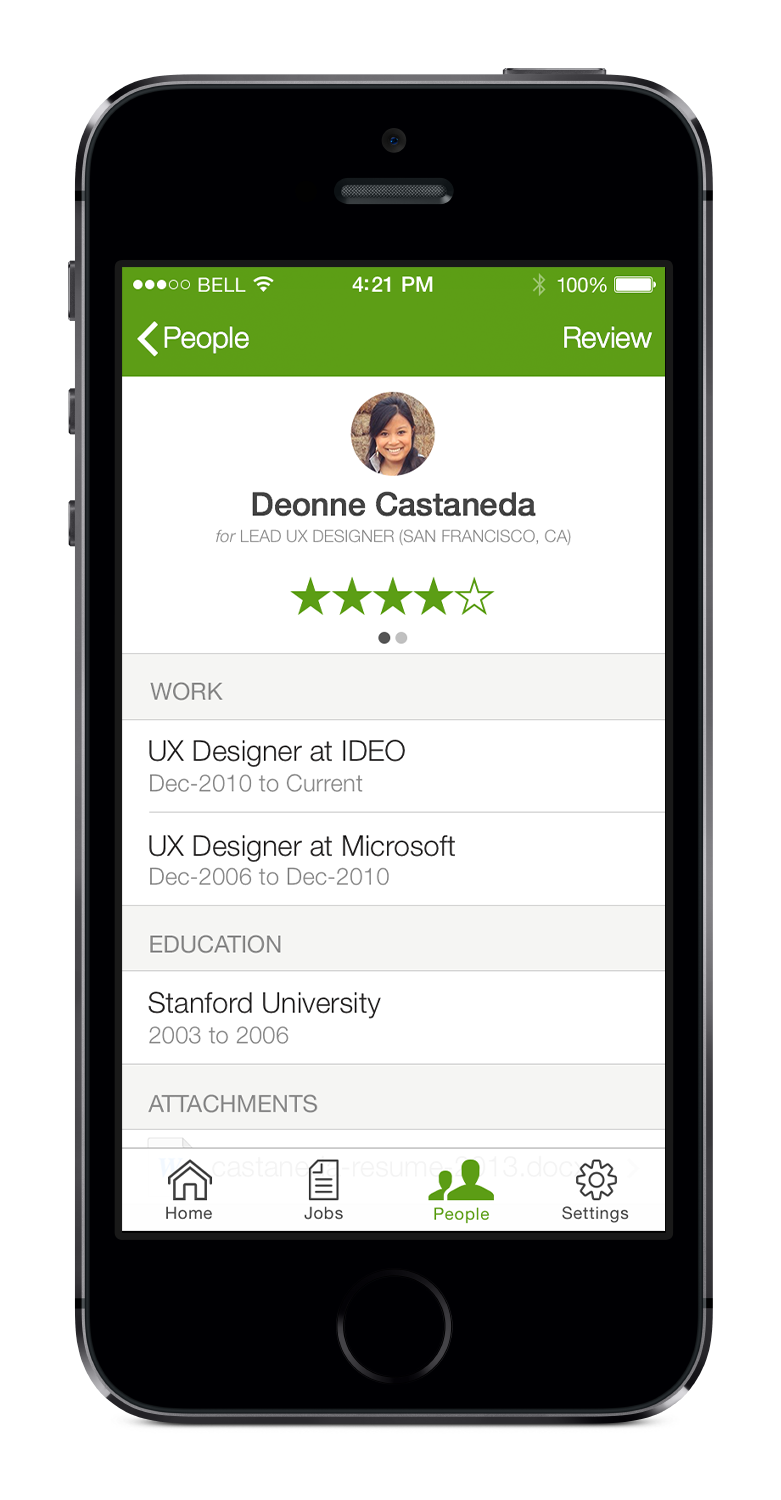 This is the first mobile hiring productivity application, where businesses can manage all their candidates and engage with their hiring teams from their iPhone. Recruiters, human resources professionals, hiring managers, and executives can engage in their company's hiring conversation while their on the go.
"In our product roadmap, we started with the mobile candidate experience, and this exciting next step is the mobile customer experience," said SmartRecruiters SVP Product Maksim Ovsyannikov.
Ahead, we have some more awesome features – oh – and an Android App. To join the wait list for the SmartRecruiters iPhone App, click here.  We'd love to hear your feedback.