In a time when recruiters desperately compete for talented candidates' attention, building communities could be a way to stay ahead.
The job advertising market has ballooned into a multi-billion dollar industry, which has, perhaps unsurprisingly, drawn the attention of tech giants Google and Facebook towards technologies that make it easier for people to find jobs, as well as build massive, on-demand databases of skills.

Meanwhile, many companies are finding it increasingly difficult to market their open requisitions to the right audience. Too often, hundreds of under-qualified candidates flood recruiter inboxes with applications, or worse, job postings are left open for weeks, failing to yield promising applicants. In both cases, the amount of resources thrown at finding the best candidates only continues to increase.
However, successful hiring teams are combating these challenges by proactively building communities of people with common interests and skillsets ahead of demand. This expedites the hiring process and nurtures relationships with talented professionals for future job opportunities. The question is…where do you start?
To answer this question, we spoke with Hung Lee on our Hiring Success podcast. Hung is a recruiter and influencer in the Talent Acquisition (TA) space and—as the creator of the Recruiting Brainfood newsletter—knows a thing or two about building communities. After all, his TA bulletin circulates to over 14,000 subscribers every week. Find out how Hung's newsletter found success and why candidate community building is a must for the modern-day recruiter.
Listen to the full episode—featuring a thought-provoking conversation with Anita Grantham of Pluralsight—over on Spotify and Apple Podcasts
How did Recruiting Brainfood start?
In the beginning, there was no strategy behind it. It was a vague idea inspired by the fact that the internet got so noisy and so big that it was very difficult for me personally to find the great bits of recruiting content as a consumer. I knew there was great stuff out there, but it was swamped by everything surrounding it. I started bookmarking articles and eventually, I realized that I had collected a bunch of great content. I was getting value from this and thought if I were to share it with others, maybe they could get value out of it as well. The Internet got too big and Recruiting Brainfood was my attempt to make it smaller.
Was there ever a moment where you doubted the newsletter would find success?
Not a single person read the first newsletter. I had no subscribers, so no one actually received it when I sent it out. I was a bit worried, but I went back to the drawing board, did more promotion, and when I pushed out the second one a few hundred people were reading it. I would gain around one subscriber per week and it would be the most exciting moment ever. At the same time, growth wasn't the primary objective. The foundation was built on providing interesting and useful content for recruiters, and I think that is what made the newsletter a success. If I was looking for immediate wins or immediate audience then I would have bailed a long time ago. It did take about half a year before people started to pay attention, but then large numbers of people began signing up, reading it, and talking about it.
Why do you think that it takes six months of consistency before people are really willing to give you the time?
When you are promoting content, the goal is to create an audience. You are asking people to spare their time for you, which—for them—is very precious. The first thing is to clearly signal that the content is around to stay. A newsletter or any type of series isn't a one-time event; anything that is subscription-based is not a single purchase or transaction.
This is why consistency is crucial, which then directly translates into trust. The same is true of human behavior. If you had a friend where you couldn't predict their mood or behaviors between Monday and Friday, it is quite difficult to imagine a long-term relationship with that person. A good friend is someone who is going to be solid and predictable in some respect that you can rely on. This builds the foundation of that relationship and that is the key to audience building—they need to trust that you are going to be there.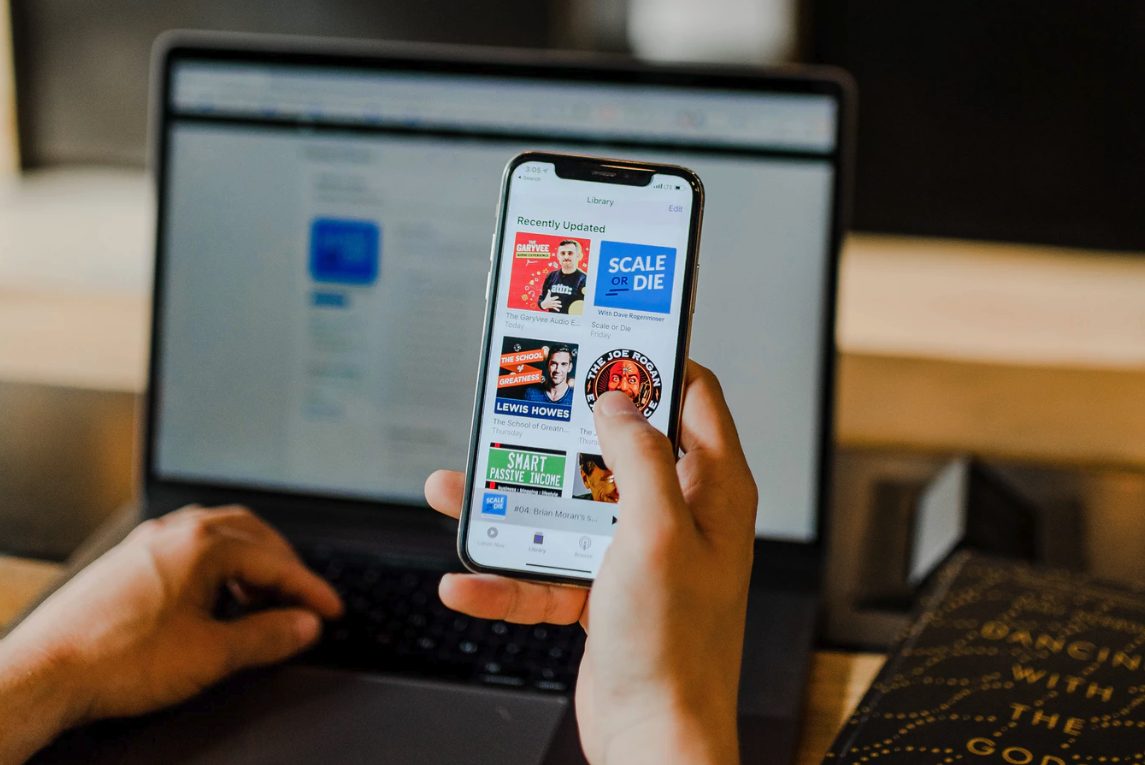 A quote you often use in conferences or presentations is "Attention is the currency of the digital age." How does it relate to recruiting?
It refers back to this idea that we are all in a permanently distracted state. The folks listening to this podcast right now, I guarantee you, are also looking at least one, maybe two different screens at the same time. When attention becomes scarce, it becomes valuable. Right now there is real competition for candidates' attention. If you manage to get someone's attention then that is the opportunity. That is when you can have a solo conversation or communicate—opportunities emerge from that.
Without that attention, you can't start a sales process, a relationship, or a plan. As a result, there is substantial competition between recruiters for candidates' interest. Companies utilize ad notifications and other marketing tricks but it creates chaos, this huge noise. It is actually much more powerful if people step towards you rather than if you interrupt them.
How do you think you can reach out without adding to the noise?
Recruiters who need to interact with candidates can employ two broad techniques. The first technique is what I call the 'stand out from the crowd' technique. This is when you send personalized emails and make sure you follow up. Other strategies include sending a rich media message instead of a text-based email, which is the predominant way in which today's recruiters try to interact with candidates. My view of it is that these things might be incrementally effective, but overall they contribute to the noise. At some point, every time you reach out you add to the cacophony, which ultimately pushes that technique towards the end of its effectiveness.
The other broad technique is to create a type of community or audience where people willingly seek you out. Once you have that, then you realize that you don't really need to rely on marketing tricks to have a conversation. A good example was when you wanted me as a guest on this podcast. There was no need to send me a long email with arguments as to why I should be here. A short email or text was all that was necessary because we already had built a relationship and already had some social capital.
The future of recruiting is going to rely on recruiters who are able to build strong relationships with large numbers of candidates before the need to hire. One of the major problems we have in recruitment is that it is a very transactional relationship. Recruiters have a role they need to fill in that exact moment and that is the only reason why they are interested in speaking with the candidate.
This relationship is not reciprocal because recruiters are not there when candidates need them. However, I do believe we're heading towards more equitable relationships between recruiters and candidates. The expectations of recruiters are beginning to change with the increased use of recruitment marketing and candidate relationship management tools, but there still needs to be changes in how recruiters are compensated and measured in terms of performance. In the future, we will see skilled recruiters who are judged on their ability to build communities of talented people interested in working at a particular company or a specific position.
Learn more from leaders like Hung lee in the next part of the podcast series where we find out how to master talent attraction with Celinda Appleby, the Global Talent Attraction Director of Visa