Food trucks, giant Jenga, LED hula hoopers, and a cupcake Ferris wheel – these are just some of the colorful delights you can expect at this year's Smarty Party.
After Colin O'Brady's shares with us his record-breaking journey solo and unaided across Antarctica, join us downstairs for another spectacular Smarty Party! (See full agenda here.)

Who doesn't love a carnival? Adulting is great, but every once in a while it's important to unwind with whimsey and just have fun. The Smarty Party is a can't miss event at each of our conferences, and Hiring Success 19 – Americas is no exception. Network with your peers while trying not to topple a tower of giant Jenga blocks, or follow up with speakers at the pop-a-shot hoop. Indulge in some childhood nostalgia with oversized Connect Four, and make sure to grab a sweet from the cupcake Ferris wheel!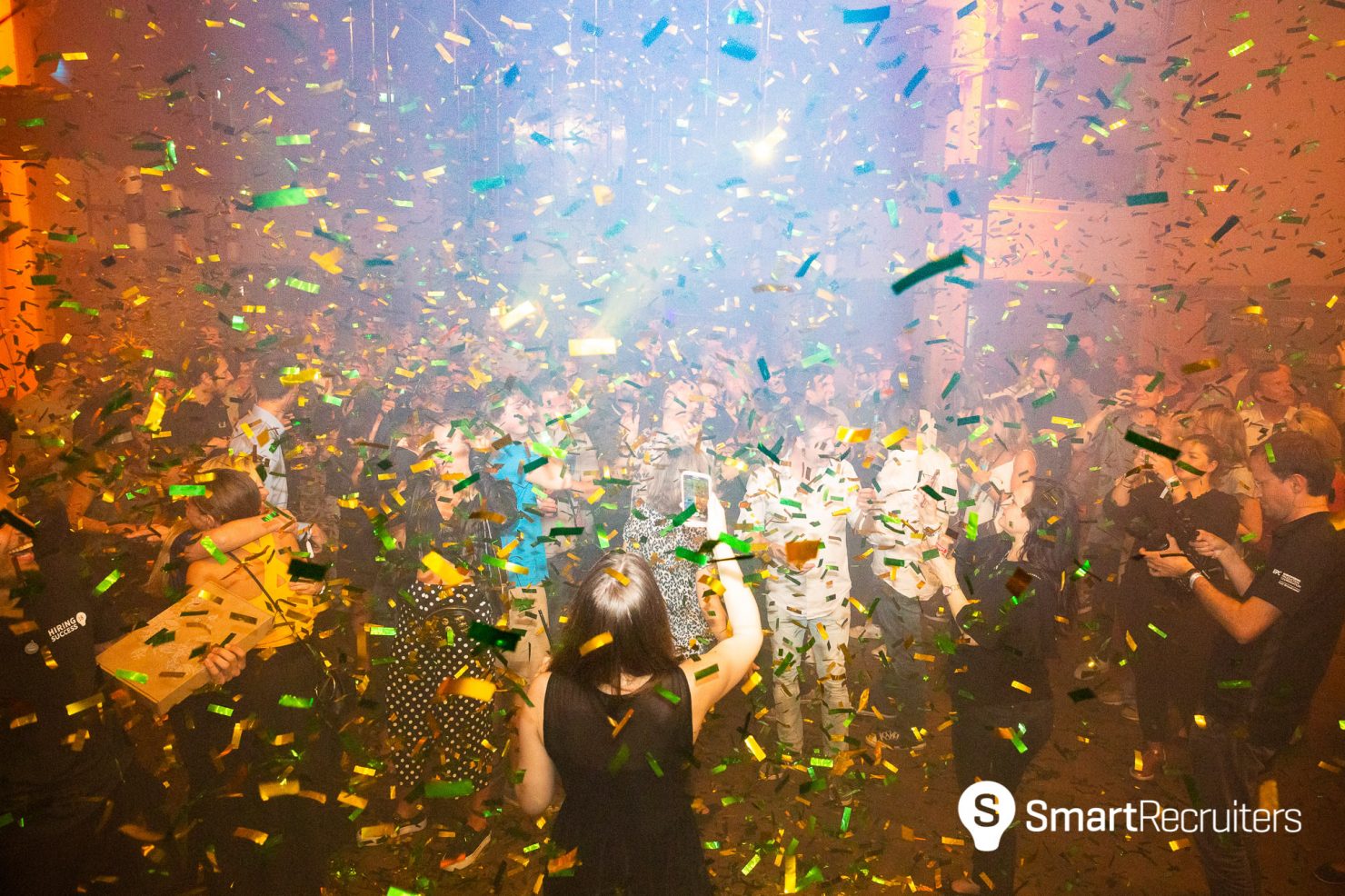 As the sun sets on our jam-packed first day, LED hula hoopers take the floor to dazzle us with a personal light show, followed by onsite food trucks with all your California style favorites, from empanadas to delicious Asian fusion.

And what carnival is complete without cotton candy or food on a stick? Don't worry, we have that too!

At Pier 27, attendees get to enjoy a sweeping view of San Francisco's iconic bay. While some work trips relegate you to little more than hotel lobbies or conference halls, the Hiring Success conference takes pride in imbuing every event with the spirit of the city. San Francisco has always been a place for creatives and dreamers, from the artists and activists of the 60s, to the innovative tech minds of today. We invite you to take a cue from the Golden City and reimagine what Talent Acquisition could be.

Speaking of the future, don't forget the big debate on our second day: What can robots do that people can't? And, how far do we go with selection by algorithm? TA industry vet and noted disruptor Bill Boorman will facilitate an interactive debate with live audience commentary. We have assembled two teams, practitioners vs data scientists, and you get to vote in real-time polls. This is a perfect time to discuss your arguments and gain insight from other practitioners.

While you're there, seize this opportunity to make new connections, process the day's learnings, and follow up with presenters who sparked your interest. The scenic vistas, classic games, and inspiring company (no scary clowns, we promise) will ensure you are recharged and ready for another nonstop day of demos, panels, labs, awards, and interactive sessions.

See you there!