Meet the recruiting strategist who's sought talent for the likes of NASA, ahead of her session at Hiring Success 19 – Americas, February 26-27 in San Francisco.
Kimberly Jones isn't afraid to point out the obvious: if a company cares about diversity and inclusion (D&I), they can make it happen. She prides herself on speaking the truth about talent acquisition (TA), and that's exactly what you will get in her session "Truth About D&I Strategy & Results" at Hiring Success 19 – Americas, February 26-27 in San Francisco.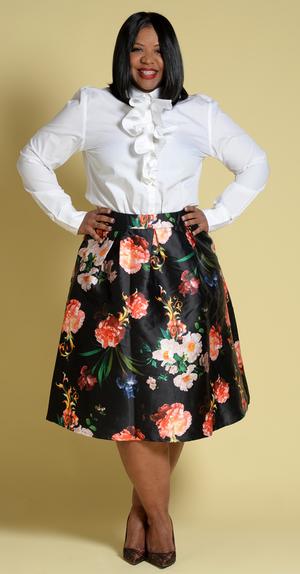 After working with name brands like GE Aviation, Raytheon, and NASA, Kimberly founded her own recruiting firm, Kelton Legends LLC, in February of 2017. Kelton Legends is a multidimensional TA consulting agency that helps organizations create aligned business and hiring strategies with meaningingful D&I initiatives. Jobseekers can also turn to Kelton Legends if they are in need of career advice or coaching.
Kimberly has always had a penchant for math and science, and to satisfy what she calls her 'inner nerd', she's been drawn to HR at aerospace and defense contractors. Working with these brain trusts has left her with some great stories. We talk with her today about how she ended up in the South Pole, and what it's really like to work for NASA.

Most recruiters don't find themselves in Antarctica. How did you find yourself there?
I was working as the diversity recruiting manager for Raytheon Polar services. Raytheon is a defense contractor, and the Polar services team worked primarily for the National Science foundation, staffing all program positions from Denver, Colorado to Antarctica.
At that point in my career I was ready for anything, so I told my leadership team to give me the craziest assignment they had. That's how I ended up at the South Pole. Another part of it was practicing what I preached. Our team was making a lot of changes to boost retention efforts, so I needed to experience the working environments I was selling.
So, when the season opened back up [October through February the ice breaks up, allowing ships to pass while the 20-hour-a-day sunshine brings out the local flora and fauna] and there was an opportunity to visit the Antarctic stations I was like, 'sign me up!'
I spent six weeks in Antarctica, most of that time at the main station, McMurdo, but also venturing to the South Pole for three days. That trip was one of the most fantastic experiences of my life!
What's the pitch for getting people to relocate to Antarctica?
Surprisingly, it's not that hard to convince people to travel to the bottom of the earth. The real challenge is getting the right mix of people.
What's the mix of people you are going for?
At that point, Raytheon was the primary contractor for the National Science Foundation. This means we were recruiting science support and lab technicians, but there were many other roles to consider. We needed engineers, maintenance people, construction workers, carpenters, housekeepers, firefighters, cooks, doctors, nurses, electricians, and even hairdressers. It's a small village, so every role has to be filled.
You will be conducting a session called "Truth About D&I Strategy & Results" at Hiring Success 19 – Americas, can you tell us more about that?
If the business is a cake, people tend to think of D&I strategies as frosting – nice to have but not necessary. What I want people to understand is that D&I strategy is more like the eggs, i.e. critical. Try baking a cake without eggs; you end up with a flat cake.
During my session, I am going to show everyone how to integrate D&I strategy directly into what they do everyday. This will impact engagement, candidate pools, interviews, and ultimately the new hires. When attendees leave this session, they will have a template for D&I strategy to take back to their organizations that has been successfully operationalized in multiple businesses already.
The slide deck and resources I will provide lay the foundation for a comprehensive D&I approach, and by substituting some of the information within the presentation, could easily be applied to another business.
What's the biggest obstacle for D&I programs?
Recruiting isn't rocket science. Believe me, I've recruited rocket scientists. It really only takes a commitment; if your organization is committed to D&I it's very achievable.
McKinsey & Company found that companies in the top 25 percent for racial and ethnic diversity are 35 percent more likely to financially outperform industry competitors. So, anyone not deliberately working to make their organization more diverse tells me they're not interested in being a competitive business.
Companies will boast about revenue, safety, and quality measures. Yet, in the areas of diversity, somehow people get so comfortable with mediocre.
You probably get this question a lot, but what was it like recruiting for NASA?
I can remember my first day of interviews. I remember seeing the NASA sign and getting goosebumps. My mission was to help the organization evolve. It was a big task, but looking back I am proud. NASA is one of the many organizations where the workforces is mainly white males. We even had one engineering group call themselves 'stale, pale, and male'.
That first year I had some very high deliverables, including implementing an new application tracking system amidst a culture that was operating in a very insulated way. The fantastic and hard thing about being around some of the brightest minds in the world is that they will challenge you – they are aren't afraid to articulate their concerns.
I had to consider their perspective, show them that I was an expert in my field, and demonstrate that even if I was doing was different, I would never do anything to undermine our competitive advantage.
I will say I burned calories for sure while I was there. There were days where I was pushed to some very extreme limits, professionally and emotionally, and on those days I would actually go sit in the space operations facility viewing gallery to watch all of the data beaming in from all over the universe. It kept me grounded in my mission, seeing these satellites that had been built and launched over 50 years ago, still functioning exactly how they were designed and engineered to work.
The word I will use is awesome – NASA is awesome.