Last year a close friend at a well known and well branded Silicon Valley company invited me to apply for a position which he felt was a good fit for my background since I had worked a similar channel program for HP with several ISVs including SAP, Oracle and Microsoft. Flattered, I researched the position and naively decided to apply to see what might develop.

The HR portal for this company was smart enough to offer an import of a existing resume from a hard disk! The rest of the one page application had routine contact information along with some HR specific questions on relocation, current job, etc. At the end of the page, I was required to cut & paste a copy of the resume or attach a resume file which should have been a clue of the disaster that was waiting for me. After all which job application would require the upload of the same file twice for a ONE page form!?
I tried to submit my profile and I got an HTML error message that my browsers settings were not supported!! The errors were not specific, so a bit baffled I tried the second time thinking I might have missed something obvious. The results were frustrating. The browser cache was being cleared by this application and I was not able to recover the data I had entered by using the Back button of the browser. I was using Google Chrome.
Now I was getting mad, so I emailed my Executive friend who replied that I should try FireFox as a browser.  But before installing another browser, I thought I should try Microsoft IE since most banks and other federal agencies have standardized on IE and I was certain this would do the trick. I was wrong and after re-entering everything for the 3rd time, I was still unable to create a profile for myself on this Applicant Tracking System! The table below is the summary of multiple attempts using different devices and different operating system that I tried in my un-successful attempt to create a profile on this company's HR portal!

I gave up after two hours and offered to meet the HR team responsible for this kind of user interface in person to thank them for the two hours I will never get back! l was indeed defeated by the applicant tracking system. Our final remedy was to schedule an appointment for me to use his company-issued Notebook and apply for this job!
The I started wondering how many other job applicants for this successful, well-branded company have such a luxury where their friend would meet them to allow them to use their PC to setup an application profile!?  How many job applicants give up after the first or second try?  Does this application tracking solution cause this company to lose talent?!  How can you measure such a loss !?
The moral of the story for me was that HR Tools such as Applicant Tracking and Assessments are strategic assets that can help a company land awesome talent.  And there is no justification for such an absurd experience in this day and age in Silicon Valley where a job applicant is unable to create a Profile after testing three operating systems, four different browser and three different computing devices!  If HR applications are not your company's core competence, then you should take it out of the hands of your IT Geeks and outsource it.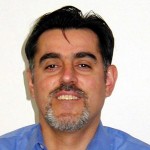 David Mortaz, VP of Business Development at IKM TeckCheck, has more than a decade of experience in Business/Partner Development, Sale, Consulting in High Tech, HR, Clean Tech, Angel Investments and Banking. He's passionate about Social Media Marketing and blogs for Food on his wife's real estate website. Photo Credit TottenBlog.
SmartRecruiters is everything you need to source talent, manage candidates, and make the right hires.