Talent is the most critical component of every successful company. Hiring the best talent, though, can be incredibly challenging. As competition for this precious resource increases, businesses can come out ahead by referencing the Hiring Success methodology.
Almost two years ago, we released Hiring Success Fundamentals, a resource that contains the foundational elements of our Hiring Success methodology. We define Hiring Success as the ability to attract, select, and hire the best talent for any role, on demand and on budget. Here's why that's so important: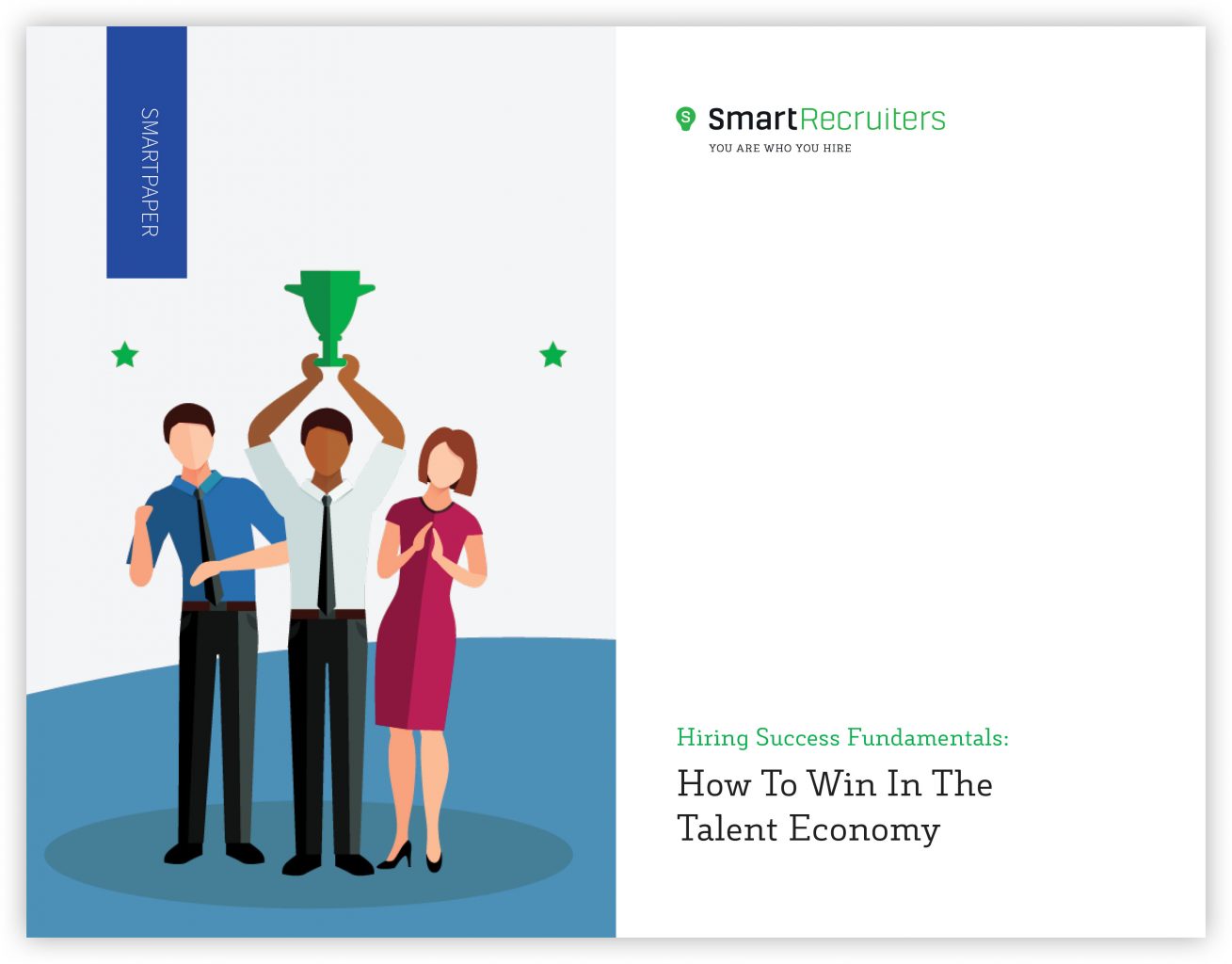 Building a strong business requires three things: ideas, money, and talent. There's no shortage of the first two. In today's free market economy, access to business capital is readily available, and there can be no doubt that we live in an age of unprecedented acceleration, discovery, and progress. As for available talent to drive all this growth? That's another story.
In 1997, Steven Hankin of McKinsey & Company declared in a landmark employment study that the "war for talent" would be a defining challenge for businesses in the 21st century. At the time, Hankin's prediction gained widespread notoriety—but then the dot com bubble burst, the Great Recession hit, and joblessness soared. When the unemployment rate rose to nearly 10 percent in 2009, many assumed that the war for talent was over. However, by 2015, unemployment was cut in half and the war for talent resumed with full force.
Since then, the importance of talent acquisition has only become more evident. Approximately 77 percent of CEOs see hiring for key skills as the biggest threat to their businesses, and 82 percent of Fortune 500 companies don't believe they're in a position to recruit highly talented candidates. Given that by 2030, there will be a global human talent shortage of more than 85 million people, it's not hard to see why this sentiment is so common among executives.

The talent shortage is a serious and concrete reality that's unfolding before us at this very moment. Fortunately, there's a tried and tested solution—Hiring Success. Since we first published Hiring Success Fundamentals in 2018, we've acquired even more expertise in talent acquisition. This knowledge has been gained through the ongoing addition of SmartRecruiters employees with years of industry experience and insight. And, of course, by helping thousands of businesses across the world deliver better outcomes through the principles of Hiring Success.
In looking back at what we've accomplished over the last two years, we realized that the sum of our professional experiences and learnings—everything we have to offer you—has far surpassed being fundamental. Therefore, we set out to revise Hiring Success Fundamentals in order to more accurately reflect the wealth of expertise at SmartRecruiters. The final product is a 150-page playbook to help TA leaders build a 21st century recruiting strategy from the ground-up. It is beautifully designed, well-written, and certain to change the field of talent acquisition for the better. It is…
The Definitive Guide to Hiring Success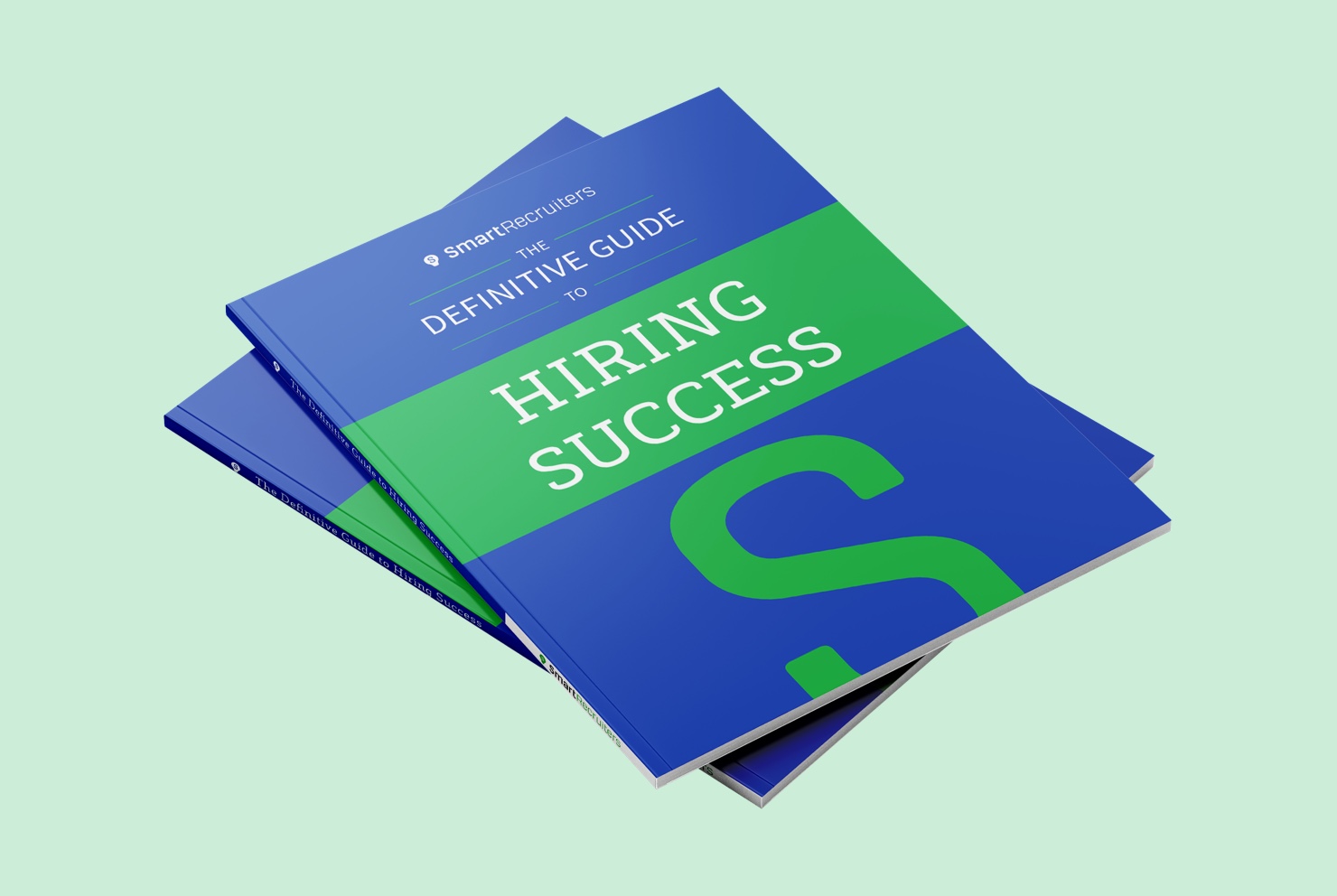 On behalf of everyone at SmartRecruiters, best wishes, happy reading, and happy hiring!
Jerome Ternynck,
Founder, CEO, & Board Member
---
To comment on this story or anything else you have read on our blog, visit our Facebook page or message us on Twitter.
Get stories like this, and much more, delivered straight to your inbox every week by signing up for our newsletter below. 👇🏻👇🏾