December saw 600 words added to the Oxford English Dictionary, here are four recruiting terms you should know, but won't find in the latest annex.
Every quarter the Oxford English Dictionary adds new words to the recorded annals of the language. The latest update in December 2018 codified gems such as: crowd-surfer, Debbie Downer, sausage fest, and 597 other words we don't know how we ever lived without. And, as impressive as this number is, we lament that many avant-garde recruiting terms still live outside the formal canon.
Maybe it's the boom of human capital management innovation or the proclivity of talent acquisition (TA) practitioners to be active on social media, but there are scads of creative terms in the recruiting industry that deserve to be shared (at least as much as sausage fest).
Here are four terms we think will make a splash in 2019. We encourage you to add to our list by tagging us on Facebook, LinkedIn, or Twitter.
Degree Inflation
A phenomenon where a university degree is required for jobs that previously did not need one. A report from Harvard Business school reveals this trend to be prevalent with middle-skill jobs like administrative assistants and production supervisors in the U.S.
Example: 16 percent of current production supervisors graduated from a four-year college, yet 67 percent of the openings for such positions list "bachelor's degree" as a required skill.
According to researchers, the cause of this trend is two-fold: 1) The fast-changing nature of many middle-skills jobs. 2) Employers misperceptions of the economics of investing in quality talent at the non-graduate level.
The reality is that college graduates are more likely to possess the requisite hard skills, such as mastery of Microsoft suite, than their non-grad peers, while both groups tend to exhibit soft skill deficits such as poor written and verbal communication.
Researchers found that employers gradually began using 'university degrees' as a 'proxy' for a certain depth of competency, not realizing that the short-term benefit (technology know-how) would be overshadowed by hidden costs – higher salaries and turnover for college graduates in middle-skill positions when compared to their non-grad peers. All while both groups perform similarly in measures such as "time to reach full productivity", "time to promote", "level of productivity", or amount of oversight required.
Jobs that are associated with middle-class stability and upward mobility (supervisors, support specialists, sales representatives, inspectors and testers, clerks, and secretaries, and administrative assistants) are now out of reach for many Americans, even those with experience, as some automated tools weed them out regardless.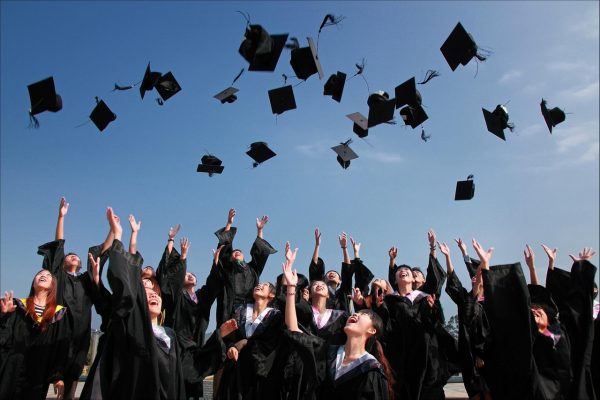 Ghosting
A millennial dating term for ignoring a former paramour until they get the hint has entered the HR lexicon, and no one is in love.
'Ghosting', in TA-world, is when a once enthused and reachable candidate becomes incommunicado without warning. This can happen at any stage of hiring, including between signing a contract and the starting day. Some HR folks have even reported that employees have begun ghosting in place of tendering a resignation.
Two important things to keep in mind about ghosting are…
Employers/HR/Recruiters are definitely guilty of ghosting candidates. Now that it's candidates market, applicants have little to no guilt about doing the same.
Employee ghosting can be a sign of culture problems or disconnect, so if there is a particular supervisor/department/location in which this happens frequently… it may be worth a look.
Note: 'Ghost' as a verb was added to most dictionaries in 2017 in reference to dating. We're still waiting for an entry about leaving recruiters in the lurch.
Talent Acquisition Suite
As more software solutions enter the world of hiring, HR and IT struggle to maintain a clean flow of data within an organization. Enter the talent acquisition suite (TAS), or the next generation applicant tracking system (ATS). As opposed to legacy ATS, TAS supports deep integration through open APIs. Suites boost efficiency and compliance as recruiters no longer have to feed data through multiple systems.
Rebecca Carr Sr. VP of Success & Sales Engineering at SmartRecruiters shares her predictions for 2019, saying,
"Recruiting software is evolving to meet market demand for end-to-end talent acquisition platforms that help companies drive productivity… The trend towards native sourcing, automated screening, campaigning, and recruitment marketing platforms is on the rise, making it faster and easier for businesses to build and convert their talent pipeline within one system. Otherwise, open APIs that support "deep integrations" with best-of-breed products is needed in order to grow efficiently."
Learning Quotient
Also known as LQ, learning quotient is a person's ability and enthusiasm to learn new skills and adapt to new situations. And it's the latest metric employers are eager to measure in future employees.
The fast-pace of digitization makes certain skills – like cloud computing, UX design, and data science – high-demand, thus dividing the workforce into the haves (those with right competencies) and the have-nots (lacking the right competencies). The latter is left scrambling to find work, while employers struggle to fill their need for the former.
In answer to this conundrum, organizations are ramping up their learning and development programs, and looking to hire candidates who will take advantage of these resources.
Jennifer Carpenter, VP of global TA at Delta Air Lines suggests creating virtual "learning lounges", where corporate learning materials can be accessed by the public, and recruiters can contact frequent/high-performing users.