A bad hiring decision can be summed up to the "square peg in a round hole" conundrum. At Farmers Insurance, we pride ourselves in hiring the best of the best for our team. Our hires are entrepreneurial and believe in making a difference in the community. Farmers has been recognized in Training Magazine for not only the best training in the industry for four consecutive years, but we are also ranked fourth worldwide across all industries. Our transition from candidate to employee is a supportive and collaborative process and we have a hiring platform that mirrors that: SmartRecruiters.

In order to be a successful Farmers Insurance Agent, you must prioritize the needs of your clients. We are not looking for aggressive sales representatives; we're looking for people with passion and integrity. By hiring the right people, we are able to create a positive brand and a positive experience for all those that come into contact with Farmers. We specialize in providing the "legally necessary" personal and commercial lines of insurance, and we do it with a personal touch. Famers Agents help people in their community hold onto assets they have spent their entire lives building and obtaining and ensure that their claims experience is as painless as possible.
One thing is for sure: we are not willing to compromise on our service or our new hires. Finding the perfect Farmers Agent was not always easy. We have high expectations and a lot of positions to fill. With that in mind, it is important our job ads get a lot of visibility so we don't miss out on any potential and we have a large pool of candidates to choose from. I've found with SmartRecruiters it's impossible to not get results.
I had some experience with SmartRecruiters at my previous job, but moving to Farmers gave me the opportunity to fully utilize SmartRecruiters through all of our Michigan locations. Before SmartRecruiters, we got around 5 qualified candidates over a 5 month period and now we get up to 60 qualified candidates a week. I was so unaccustomed to such a large talent pool that it took me 3 days to get through all my candidates. It completely changed the way we looked at hiring and sourcing. SmartRecruiters truly lets you do your job effectively as a recruiter and a hiring manager, especially when your calendar is full and you're juggling multiple tasks.
Teamwork and collaboration are priorities of ours across the Farmers offices. The network of our offices just in our District alone is huge and expansive. We have one main District office and over 60 local branches in addition to that. We are now able to collaborate in our hiring and streamline our processes. It helps bring our recruiting team together and reinforces our brand with a customized career page. Plus, how can you beat the price point of free?
The constant flow of applicants, price, exposure, and ease of collaboration are what sets SmartRecruiters apart. In fact, we receive more candidates through SmartRecruiters than all of our "big name" sources we've used previously. I'm hooked!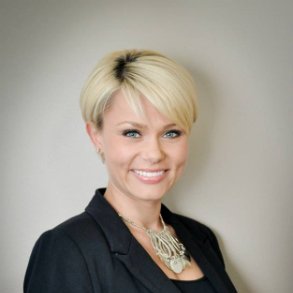 Paulina Turowska has been an insurance/financial services recruiter for 4 years. She began her career at Aflac and has been a part of the Farmers Insurance Group family since June of 2013. She enjoys building relationships with the members of her community and helping to place them in positions where they can grow and flourish. She currently lives in Novi, Michigan.