LinkedIn is the recruiters choice for social networks with 93% of hiring managers and recruiters using the professional social network in their hiring and staffing strategy.  For many job seekers, their LinkedIn profile serves as their landing page and online profile providing employers a window into the experience, qualifications, and preferences of their candidates.
HR.com says that 53% of resumes and applications are said to be filled with mistruths and falsities. And it makes sense to assume that LinkedIn profiles follow a similar pattern. Maybe even more so as profiles can be updated quickly even from your mobile phone or tablet; although research indicates that there are less professional lies on LinkedIn than resumes. When its time to hire, it's critical to quickly and effectively evaluate a LinkedIn profile to qualify the best candidates.
Complete Job History. 

Unfortunately, there are companies that exist to help job seeker game the system.  These organizations recommend that job seekers embellish experiences using companies who are no longer in business.  This makes reference checking a challenge if employers are left without anyone to contact or verify employment.  Look for job seekers who have a complete job history listed that is specific.  Profiles that are vague and filled with bankrupt companies are a signal for employers to proceed with caution.  Instead search for a number of different terms and combinations when looking for specific candidates.  Job seekers – just like employers – are challenged with using the right keyword combinations to describe their own experiences.  While working for Target from 2001-2003, I was the Human Resource Manager, although my official title was "Team Relations Leader" or TRL. To most accurate reflect my job responsibilities, my LinkedIn reads, "Human Resource Manager."
References. 

These are another tactic used to game the job seeking system as hiring managers sometimes require a certain number of references for candidates to make the cut.  Take them with a grain of salt as a candidate can create fake account and false references all day.  Look for references that are very specific, are professionally written, and speak to the very specific skill you are looking for. References are easily coached, and I prefer to connect with them directly by phone. I find that connecting with past supervisors versus co-workers or peers lends the most accurate candidate references of their actual skills and work experience.
A Picture Says a Thousand Words.  

While I have never been a fan of photos as part of the hiring and evaluation process, a serious candidate will usually have a professional photo of themselves displayed. Be weary of those who do not. In my experience, LinkedIn users who do not have a headshot displayed on their photo are less likely to be active on LinkedIn and less likely to respond to your InMail or other message in a timely manner or even at all.
Links to Blogs, Twitter, and other urls. 

LinkedIn provides a standardized structure a system in which user profiles are designed and displayed giving you only small insights into the specifics and personality of the profile you are viewing.  Job seekers who provide links to blogs, their Twitter accounts, and examples of their word are preferred as I can better determine their expertise or job fit for the position I'm looking to fill.  Although these require extra time, they provide valuable information often times the hiring manager can get go no where else.
LinkedIn will continue to be a leading source of candidates for businesses looking to hire. Recruiters and hiring managers need to know the things to look for when evaluating candidate profiles on LinkedIn. Start your LinkedIn profile evaluations with these four characteristics: job history, references, profile picture, and links provided by the candidate.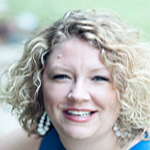 Jessica Miller-Merrell, SPHR is a workplace and technology strategist specializing in social media.  She's an author who writes at Blogging4Jobs. When she talks, people listen.  Also, connect with her on Pinterest @blogging4jobs. Photo Credit BusinessInsider.