This recruiter wants you to know: he's not an external headhunter, and he's not afraid of being "tech-augmented", either.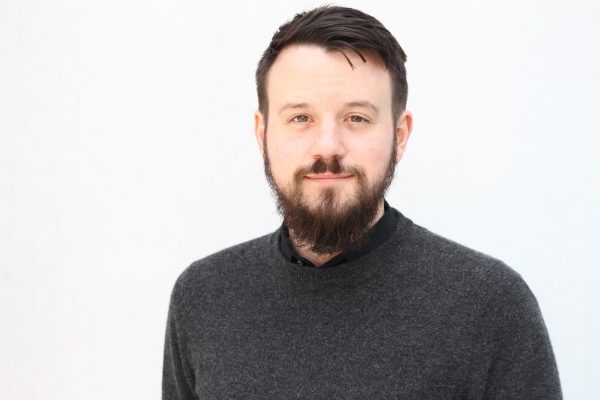 As if HR Tech wasn't moving fast enough, hiring for an industry that's changing equally quickly is no small task. Ahead of his imparting wisdom in these shaky media times at Hiring Success 18 Europe, we sat down with Sergej Zimpel, senior recruiter at ProSiebenSat.1 Media SE, founder of Purple Squirrel Society for HR, and editor-in-chief of the blog for hardcore recruiters, Dinosaurs Will Die, to pick his brain.
What does hiring success mean to you?
As a recruiter, you are somewhat in the middle between hiring managers and candidates. For me, success means both sides are happy with the outcome.
Why recruiting?
I did a couple of internships as a student, and my first job in HR involved recruiting. I liked it so much that I became a recruiter in my job after that.
In hiring for your specific industry, what is the most unique, or most specific, skill you need a candidate to have?
The digital industry is very dynamic, so candidates have to be very tech-savvy, open to change,  and curious about new stuff.
What has changed most about your job since you came on board, for better and for worse?
I got even more responsibility, which is definitely a good thing! 
How many people do you hire in a year?
About 50-70.
Do you feel what you do is given the value and credibility it deserves?
I think we have to work for a good standing with our hiring managers and managing directors. I think I can say that most managing directors I work for understood the crucial role of recruiting.
What is one thing people tend to misunderstand about what you do?
Some people think I'm an external headhunter. And some people think recruiters have to be really tough and mean in interviews.
What is one thing you're proud of having accomplished in your current role?
My network! It feels good when I can fill a role two weeks after the briefing because I have the right candidates in my network.
You are obviously not a Luddite when it comes to tech. What can you do now, thanks to tech, that you couldn't before?
I think tech helps us with a lot of boring admin stuff – and I hope it will help us with even more automatization of administrative tasks in the future (interview coordination, I am looking at you!). Another field where tech helps us is of course direct search. I can't imagine how I would find a Senior Javascript Developer without Linkedin and Github.
What are you most looking forward to as tech plays a bigger role in recruiting?
I like the concept of a "(tech) augmented recruiter" – I think/hope that tech will be able to support us with admin tasks and longlists, then we can focus even more on networking in the future.
AI, good or bad?
Good! Recruiters should be the first movers with these technologies.