For this Indian HR leader, Berlin-based Zalando has proven the perfect place for her to grow her skills, and the company.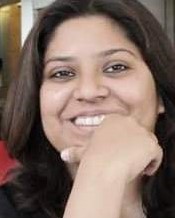 Manjuri Sinha leads the technology talent acquisition team for Europe's Leading e-commerce platform, Zalando SE. She possesses international experience in Tech business Partnering and Talent Acquisition for mid- to large-size organizations such as Accenture, and has worked and lived in India, the Czech Republic, and Germany. She also wears other hats, like speaker, mentor, and blogger. Before her session at Hiring Success 18 Europe, we asked her how her past has shaped her present and what's on the horizon for the future.
How did you come to work at Zalando? Where were you before Berlin?
Before Zalando, I was working with Accenture, as a Lead Tech Business Partner in India. My team of BP's managed employees across North America, Germany and Brazil. I was on sabbatical in the Czech Republic when I was approached by Zalando, and then moved to Berlin in 2014.
What attracted you to the company?
The strategy and the early success. Zalando is a fairly new business, yet has an exponential growth story.
What have been the biggest challenges since coming aboard?
Scaling the organization, and hiring a huge number of quality-tech-talent to continuously build the organization.
What are your next big goals?
As a Tech Talent Leader, my goals is to move towards more process automation, and take my team to the next step of being Talent Acquisition advisors.
What is something about your process you think needs to change?
To look at processes and pick out the repeatable tasks, and automate as much as possible.
How important is tech to the HR industry now vs when you started?
Very important, be it for assessment, attraction, and selection. Tech is everywhere, today technology helps us make better decisions, such as scheduling tools, CRMs, and video interviewing tools.
What will your job look like in a few years?
I would like to see it to be more strategic. Talent Acquisition is still considered an operational activity, and I would like to change this mindset.  
What would you tell your younger self before getting into the industry?
To have Patience, pick your battles, that you don't need to tackle everything at once.
What would you have done differently?
Nothing much, actually. I am where I am because of my unique journey and would not have done it differently. Maybe on the personal side yes, I would have loved to give more time to family.
What does Hiring Success mean to you?
For me, success is not only closing numbers but bringing quality onboard, adding value, aligning talent strategy with business strategy, building an organization and keeping it sustainable.