SmartRecruiters' first conference in Europe kicked off today in Berlin, with founder and CEO Jerome Ternynck setting the tone for two days of innovation, inclusion, and hiring success.
SmartRecruiters' latest Hiring Success conference was inaugurated this morning by CEO Jerome Ternynck, who took the stage at the Glashaus, a former industrial space on the Spree river in East Berlin, promptly at 9:30am.
"Hiring success is a truly universal thing," his voice reverberated throughout the hall, to 400 attendees, "and you are all here representing over 200 organizations from all over the world.
"All you recruiters, TA leaders, innovators, system owners, optimizers," listed Ternynck, "all of us who've dedicated your career to helping companies find talent, to help people find jobs—we are critical to companies' success."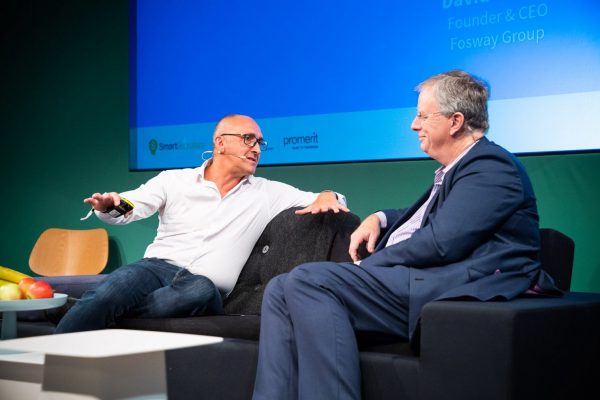 As HR Tech gets more sophisticated by the day, so does our community become truly global, as evidenced by the diverse crowds at conferences like this one. Plugging into the future of recruiting over the first of two session-packed days, speakers represented stalwart European players like Deutsche Bahn, Zalando and Lidl, as well as institutions as notorious as CERN and Humboldt University—represented by information-scientist duo, Dr. Juliane Stiller and Dr. Violeta Trkulja, linked hiring to one of the great issues of our age: forced migration.
Not everyone knows what it means to leave behind the life you know and rebuild everything, from the ground up, in an alien city. The scientists did a deep-dive with guests from Bayer and a Deutsche Banker, who is a Syrian refugee himself, into the programs available to refugees now, and how your company could start building its own systems to help integrate into the workforce talented people who need and deserve our help.
"Employers are insecure about the skills and language abilities of refugees," said Stiller, "and applicants have a tough time knowing the systems for applying. Employers can help by accepting applications without cover letters, offer mobile recruiting, and embracing diversity."
Another essential topic covered was how technology has changed when and where we work, and to assure this new world of remote work runs smoothly, Beat Buhlmann, one of the few people in the world with a doctorate related to managing virtual teams, the current GM for Evernote laid out the benefits of employing a remote workforce and relayed how to address the challenges created by managing off-site teams, from both a culture and a tech perspective. "It may sound simple, but if a candidate isn't comfortable with video conferencing or sharing their screen," he said via Zoom, presumably to prove a metatextual point, "it's going to be a nightmare."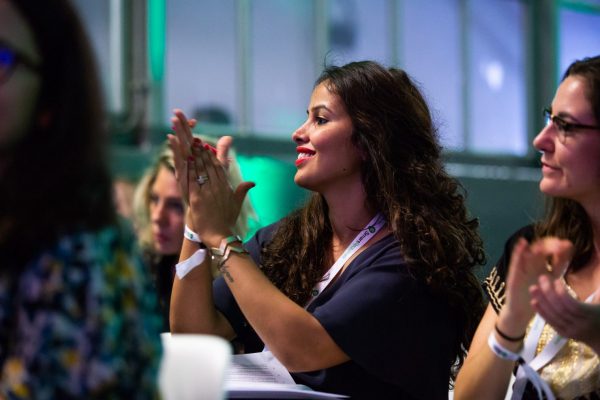 To close out the day, Robindro Ullah, TA consultant and author, and Artur Skowronski, software engineer, Virtus Lab, ask the audience: What do Tinder, Amazon, and Alexa have in common?
Answer: they were repurposed by corporate recruiters to source quality talent. The keynote speakers shared some of the most innovative recruiting campaigns ever put together, and led an interactive workshop challenging left-brain functions to raise the bar on workplace creativity.
All this boils down to the premise that brought everyone together, from thousands of miles apart, for these two days: that hiring is the frontline of business success, and the more companies understand that, the better things will be for everyone.
"Who you hire defines your company more than any other activity," stresses Ternynck. "It defines your outcomes as well as your culture. It defines your success as well as your failures. Who you hire defines you as a leader."
Follow us on Twitter and Facebook, and check back with the Hiring Success Journal for lots of #Hire18 insights coming soon.