The biggest Hiring Success conference to date continues to drive engaging content alongside top-tier networking with over 1,200 talent acquisition (TA) leaders.
Are you a compliance wonk? A D&I devotee? An HR buff? Or, an HRIT connoisseur? Do you live recruitment, breathe TA, and are always thinking 'what's the next level for the industry?' If so, get ready, because we are ready to nerd out with you at the fourth annual Hiring Success Conference, February 26-27 in San Francisco!
SmartRecruiters returns, once again, to San Francisco's storied bay for Hiring Success 19, where TA leaders from around the globe will come together for two days of interactive sessions, the latest recruiting tech innovation, and top-tier networking that will define the future of recruiting.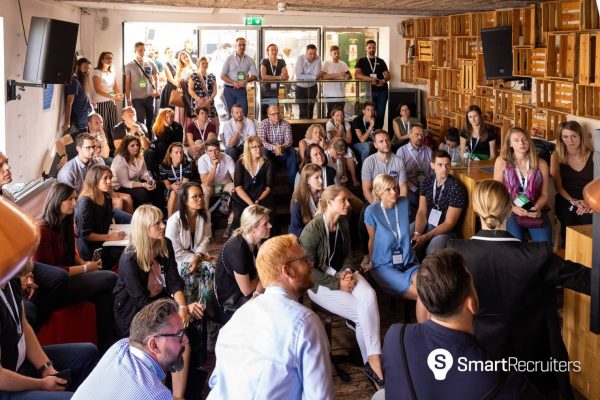 Register now until January 18 for last chance on early bird pricing!
With 50 sessions, 100 speakers, and over 1,200 attendees #HIRE19 will be our largest event to date.
Participants can look forward to the scenic views at  Pier 27 that overlook the San Francisco Bay, where floor to ceiling windows and contemporary design gives a refreshing indoor-outdoor experience that will promote presence throughout the marathon of learning that is #HIRE19.
Recruiters on the front lines of today's talent scarcity know firsthand how digitization is pushing everyone – from candidates to employees – to constantly sharpen their skills and stay abreast of the latest innovations. Hiring Success 19 helps practitioners do just that. TA practitioners share their experiences, learn from industry leaders, and workshop challenges with their peers.
Hear from practitioners like Sam Sepah, Organization Development Program Manager at Google, Anita Grantham, Chief People Officer at Pluralsight, Tara Strebe, Senior Director Global Talent Acquisition at Visa, alongside industry thought leaders like Lou Adler and Bill Boorman.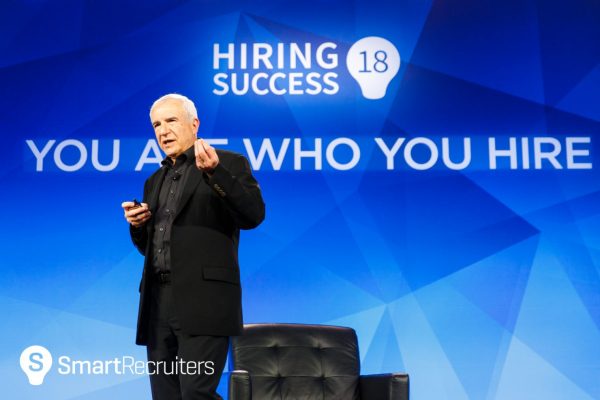 Three tracks help you create your own learning adventure. Mix and match to meet our expert content at your point of need. (full agenda to be announced shortly!)
Innovation:

Understand the latest recruiting tech and see how these digital tools will actually affect you and your practice.
Inclusion:

Stories of success and inspiration from hiring practitioners that will help you create the business case for a diverse workforce and inclusive work culture.
Hiring Success:

The case studies and hiring hacks from practitioners who have #BeenThere and know your pain points.
Two fan favorites return this year: Hiring Success Hackathon and Recruiting Startup Awards.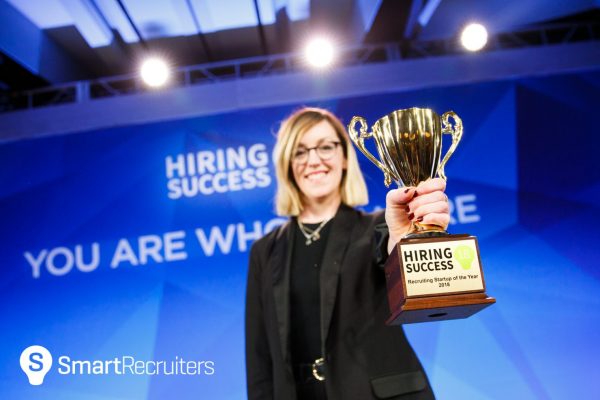 Hiring Success Hackathon Grand Prize: $5,000
This year we are excited to announce our second annual Hiring Success Hackathon. Teams will challenge themselves to build innovative features on top of the SmartRecruiters talent acquisition suite in just 24 hours. Inspired by our commitment to innovation and usability, we invite developers to join us in testing the limits of our Public API – and their own creativity.
All are welcome to apply! Submit your idea and list of participants to [email protected] by January 15.
Recruiting Startup Awards Grand Prize: Gold Sponsorship for #HIRE20
Over 100 recruiting startups leverage the power of their networks to earn a spot as one of the final six teams who will pitch it out for the grand prize in front of our expert panel of judges and the entire #HIRE19 conference. Vote here to decide who makes it to the final round!  
See the latest recruiting tech, from AI job boards, and in-depth analysis tools to chatbots with big-personality and even bigger functionality. Be amongst the vanguard when it comes to TA innovation alongside the dreamers, makers, and entrepreneurs disrupting HR tech.
***
Finally, networking: the exchange of ideas that only comes from being together with your peers (and heroes) in person. As much as we all value planning and strategy, there must always be room for the spark of spontaneity that happens when we unwind and digest all the learnings of the conference with other people who speak our TA language.
At #HIRE19 we leave space for you to make connections and follow up with presenters. Catch-up during one of the networking breaks, or meet during the Smarty Party while we all relax with food, drinks, and entertainment.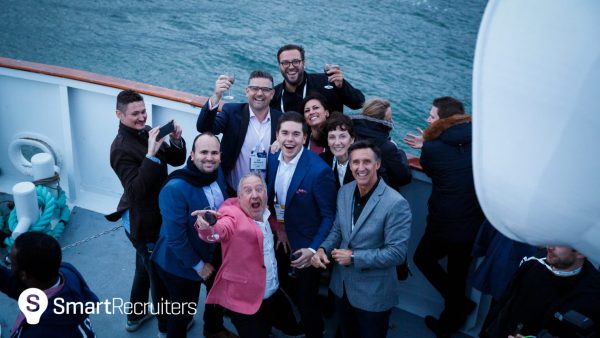 Be sure to follow us @smartrecruiters for agenda and speaker announcements.
Register now until January 18 for last chance on early bird pricing!