What can the most beloved female characters from the world's most important animation franchise teach us about recruitment, employee value proposition, employer branding, etc?
Millions of people around the world grew up with watching Disney movies, learning valuable – and sometimes questionable – lessons from the fantastical worlds populated by lantern-jawed heroes, a host of anthropomorphic forest and jungle animals, and Robin Williams-voiced genies.
Many of these classic stories hinge on one character or another seeking true love, and any amount of contemporary cynicism would only roll the eyes at how these actual fairy tale romances play out. But what would happen if we took the old premise of "someday your prince will come" and applied that to recruiting and recruitment marketing. I know, I know. But hear me out.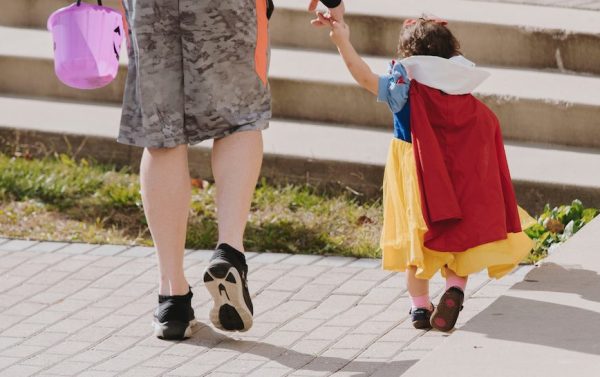 Don't be like Ariel
In The Little Mermaid, Ariel trades her voice to a sea-witch to woo a human prince. There's a whole lot here that's worrisome, but for our purposes the most egregious sin is that she radically misrepresents her value proposition to her potential suitor. From a recruitment perspective, she has two unique traits that few others are going to be able to offer: she has an incredible singing voice, and also she is a mermaid—both of which would be enticing reasons to apply for the right subset of candidates. The way she presents herself in the world (ie. her employer brand), however, erases both of those characteristics, making her appear much more generic in what she offers to potentially interested parties. It's like a small, quirky company with a lot of educational opportunities presenting itself as a straight-laced, stereotypical corporation in its branding.
Don't be like Sleeping Beauty
Movies are scarier when you're a kid, because you're a kid, but the Sleeping Beauty climax is the stuff of ageless nightmare. Prince Phillip storms the castle to rescue Sleeping Beauty (aka Princess Aurora) and fights off a dragon, which is, of course, Maleficent in her most menacing form. Princess Aurora, meanwhile, does… nothing. Sure, she was under a curse, but is that really an excuse? From a recruitment perspective, she waited passively for the right recruit to come along, which is a recipe for slow, inefficient hiring. Businesses (and princesses, I guess) need to actively source their candidates by spreading their employer brands far and wide across social media and other web platforms. Otherwise, they'll wind up waiting a long time for the right hire to magically come and save them. Not saying she should have been waiting for more princes, but if there's something that needs to get done, don't sleep on it.
Be like Tiana
Unlike Sleeping Beauty, The Princess and the Frog's indomitable Tiana is proof positive that when you have a mission, there's no sense in letting things like curses slow you down. I mean, she gets turned into a frog that it doesn't stop her from marrying a prince and, much more importantly, opening up a successful small business.
The recruiting lesson here comes at the precise moment she turns into a frog. She comes across a fellow amphibian making a number of lofty promises, and she expects him to turn into a prince when kissed. In fact, the opposite happens, and she becomes a frog herself. Surprising for a Disney Princess, but for a recruiter, this should really be the expected outcome. Your company is defined by its hires, and not the other way around. What Tiana really gets right is that she makes an effort to work with her new personnel, going on New Orleans-saving adventures that cause them both to grow and develop until they finally achieve human prince and princess form.
Be like Mulan
Which is to say, be as badass as possible. You might be thinking that dressing up as a man in order to sneak into the army would be another case of misrepresenting your EVP. But there's a subtle distinction. Mulan knows better than anyone else what her unique strengths are and she knows how to emphasize them. While we don't necessarily recommend elaborate disguises (though, we don't necessarily not recommend them), we do recommend getting a strong handle on your company's strengths and using them as the basis for your employer brand and your EVP, even when it doesn't conform to everyone else's expectations.
Of course, the real message in Mulan is about the importance of diversity. Bringing together different people with different ideas, viewpoints, and backgrounds is the type of thing that makes teams stronger, and it's something that has to begin with your approach to recruitment marketing. Especially in this era of increased competition for quality talent, using a diverse array of platforms and channels to familiarize a wide variety of applicants with your employer brand is key to hiring success. The other key? Knowing which Disney ladies to emulate and which ones not to, clearly.
*cover image via Walt Disney World Instagram