Our number one recruitment goal is building a relationship with either a new, struggling or a top producing real estate agent. Our goal for asking questions for the new or struggling agent is:

Will they make it in real estate?

What are their past accomplishments/work history? Sales experience?
What is their personality/behavior style?

The top producing agent is different in the fact that I want to know, what do they like? What do they dislike?

What are the differences of our company vs. their company?

What systems will I present to them?

The questions for new agents begin with telling me about his or her last job:
What did you like and dislike?

Why have you left, or why are you leaving, and what brings you here today?

What sales experience do you have in your past, or contact with the public?
Have you ever had to call people on the phone, or knock on doors to sell anything?

What expectations are they looking for?
Now with struggling agents (diamonds in the rough) the questions are a little more to the point:
How many people in your client base?

How often do you market to your client base?

How many FSBO (For Sale by Owner)'s have you listed?

What is your technique when calling expired listings?

How many hours in a day do you put into real estate?

What have YOU done to build your real estate business?

What are you expectations from a real estate company?

Would you be willing to meet at 8:30 every morning to get your career back on track?
Experienced agents are in a ball game all by themselves. Here are some questions that I ask top producing agents:
What three things are you looking for if you were to make a move?

What would you change about where you are now?

Are you familiar with our PinPoint or target marketing?

When you take a listing what is your marketing strategy?

How do you determine who you should market that listing to?

Would you like to earn more money? How much more? Do you see yourself doing that with your current employer?

What program do you use to manage your client database?
All of these interview questions – no matter if it's for a new, struggling or top producing agent – are designed for me to find out where they are at. It also lets me see where I can add value to their sales career with the systems that we provide. Building relationships with prospective agents takes planning, patience, and a conviction that we are providing the best product for that agent.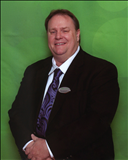 Wes Cafourek is co-owner of Better Homes & Gardens Real Estate | SOUTHWEST GROUP. BHGRE SOUTHWEST GROUP has 3 locations in Missouri. The home office in Republic, MO and two branch offices in Springfield, MO and Aurora, MO to serve the real estate needs of residents in the Southwest Missouri area.
SmartRecruiters is the hiring platform with everything you need to source talent, manage candidates and make the right hires.