I am a master packer. Seriously, I am a pro. I once fit a weeklong trip to London from Oklahoma City in a carry on suitcase and a backpack complete with an assortment of clothes and work items like my phone, laptop, camera, and the assorted array of cords that accompany such things.
Proper packing of a suitcase takes planning, organization, and a little flair.  For example, I like to roll up my clothing very tightly fitting more in a smaller space.  Items are packed in order of priority and their importance with the most used items being packed last. All this organization, planning, and strategy can be applied to writing your job ad.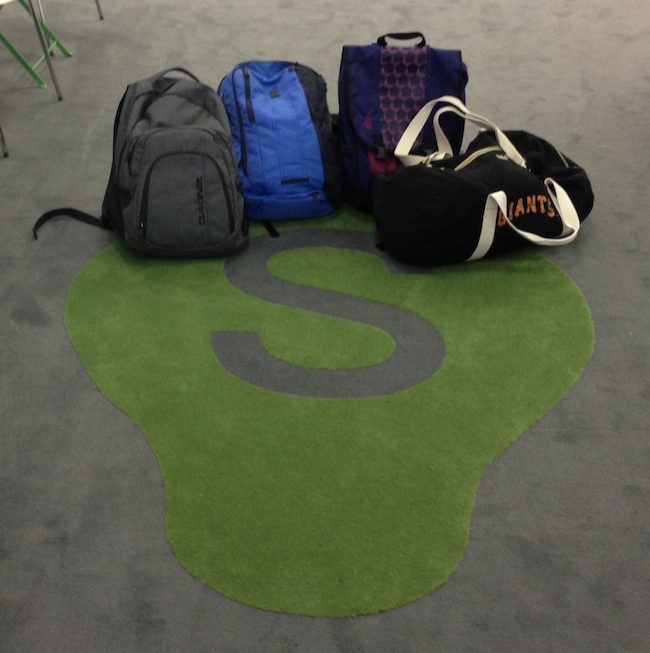 ✔Choose Your Message Carefully.  Since I have limited space in my suitcase, I choose my wardrobe very carefully.  Outfits and pieces can be worn multiple ways and are organized based on the weather and purpose of my trip.  Your job ad is the same.  The marketing must craft your message of the job, share your company's story, and stay true to (or better yet, improve) your employer brand.
✔Neutral Colors Are Best.  As I mentioned my shoes, scarves, pants, and jackets work together to pull off multiple looks with as little time and effort. I like to be in control and hate carrying around extra weight in the name of fashion. Consider the simplicity of bullet points. Trendy and flashy accessories like jewelry, hats, and boots take up space and detract from my overall job ad and employment brand message.
✔Organize Your Efforts but Be Creative.  One of my favorite travel accessories is my cord organizer keeping my smartphone and laptop cords and batteries from being a jumbled and knotted mess.  The bag's intended purpose was originally for cosmetics and jewelry, but it provides a different solution that leaves all my must have electronic accessories easily within reach.  Standard job ads are boring, and while you should organize your efforts to suit you target job seeker audience, don't be afraid to be a little creative and unconventional especially if it serves a higher purpose – gaining the attention of your targeted and qualified candidate audience.
Writing a job ad that encompasses the job opening is not easy.  It requires planning, creativity, and consistency.  Arm your recruiting team with the proper traveling accessories and equipment to source, recruit, and hire the best qualified candidate for your organization.

 Jessica Miller-Merrell, SPHR is a workplace and technology strategist specializing in social media. She's an author who writes at Blogging4Jobs. When she talks, people listen.