How one school is utilizing HR tech to hire incredible teachers that truly make a difference.
America's public schools face many challenges, from funding to keeping up with rapid innovation in other industries. Today, the number of teachers is dwindling, with enrollment in US teaching programs falling by 15 percent between 2006 and 2015, leaving many to wonder how schools will find quality educators to prepare the next generation for future challenges.
With the literal future at stake, many schools are stepping up to the challenge by harnessing tech to find the next crop of inspirational educators. One such institution achieving success in rocky terrain is Uncommon Schools, the public charter school whose handy use of tech successfully scaled their employer brand and advertising reach to attract, select, and hire educators to staff all of their 54 locations in six cities across the Northeast.
The results speak for themselves, with 99 percent of Uncommon School's students being accepted into four-year colleges since 1997, and 76 percent of students earning—or are on track to earn—a bachelor's degree. This is an amazing feat, considering that 82 percent of the students they serve come from economically disadvantaged backgrounds. 
We caught up with Amanda Craft, Senior Director of Recruitment for Uncommon schools, at Hiring Success 19 to discover the recruiting strategy that finds teachers who produce such outstanding results. 
If you want to learn more about Hiring Success EU – Amsterdam, September 10-11, 2019, check out our agenda here!
What are the challenges that your schools face when hiring teachers?
Right now we're in the midst of a national teacher shortage. There are more teachers leaving the profession than entering, so we have to be both creative and competitive to bring in the top talent and get them excited about coming to our schools.
Diversity is also very important to us, especially since 95 percent of our students are black or Latino, and 85 percent qualify for free or reduced-price lunch. According to a John Hopkins University study, students of color who have at least one teacher of color in elementary schools are more likely to pursue a college education. So, we place a strong emphasis on recruiting people of color to join our team and lead our schools. It is super important to us that our students see themselves reflected in the people who teach, lead, and guide them. I am proud to say that over 50 percent of our teachers and staff are people of color, compared to a national average of just 18 percent.
How do you navigate these issues?
We're doing a lot of brand awareness. We are making sure that people know that our schools are committed to being both joyful and rigorous, full of love and learning, and fiercely dedicated to closing the achievement gap. We also ensure that aspiring and experienced educators know our schools are great places for people looking to develop their craft and grow professionally in a strong teaching environment.
How is your team leveraging HR tech in this process?
Since we're hiring for over 50 schools, and the majority of our candidates are millennials, technology has become a huge part of our recruiting process. HR technology helps us advertize our job postings and digital branding across platforms like LinkedIn, Handshake, and Glassdoor—all through our SmartRecruiters Talent Acquisition Suite (TAS).
…And what results have you seen thus far?
Since we implemented our new HR technology, we've seen a 95 percent increase in applications in the first 30 days after launch. We've seen a 60 percent increase in applications and triple the number of leads collected at career fairs. We've also doubled the number of conversions from staff referrals into applications. In part, a lot of this success is due to features like automated email messages sent to candidates saying, 'We're so excited you're interested. If you fill out an application, it'll increase your chances of getting a job.' That is happening without my recruiter needing to go in and decide who should receive an email.
Additionally, we've significantly diversified our sources and improved our job board integrations since using SmartRecruiters. The overall result has not only been an increase in application volume but also the quality – We've seen a 93% increase in the number of teacher candidates who qualified for an interview compared to last year despite needing to fill fewer openings.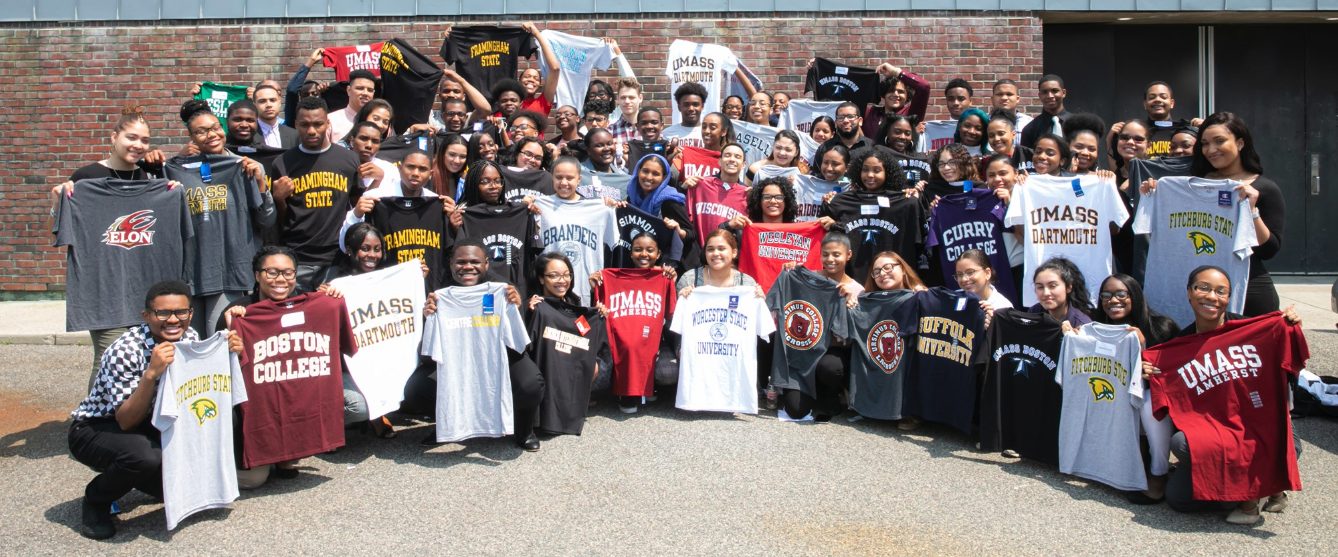 How has your organization's candidate experience changed?
Filling out the application is much easier. We've already seen an increase in application completions since we implemented SmartRecruiters versus what we were doing before. Furthermore, we now use scorecards and reviews to ensure consistency of interviews across our regions. We have made it so that when we are hiring someone in Newark they have the same candidate experience as someone in New York City and we're looking at the same criteria to evaluate both candidates. One of the ways we are eliminating biases is with an objective candidate and interview experience.
What are you looking at in terms of optimization going into the future?
We're capturing more data about each candidate through the full-cycle recruitment process. Our long-term goal is to connect the lead and applicant information to how successful the new hire is in the classroom. In the end, we could potentially source more great teachers by tracking all of the information to where we found them and what motivated them to apply.
Any reflections on recruiting in the education industry?
If you don't have the right people in the building, you're never going to be successful. The number one indicator of a student's future is the adult in front of the classroom. The teacher is an essential factor in a student's ability to grasp a concept or master a standard. Once a school attracts and retains those key difference makers, they have the ability to coach and develop other teachers, as well as create a strong culture that allows students to flourish.
People are the backbone of any organization. That is undoubtedly true in education, Uncommon Schools and almost any organization for that matter.
See more from leaders like Amanda in the next part of the blog series – 10 Things I learned at Hiring Success – where we find out what it is like hiring for a global industry in transition with Jonathan Mears of Visa