An authentic and engaging welcome email from HR is a critical component of any onboarding strategy. To help new hires feel like they're a part of the team before day one, here are a few writing tips to keep in mind.
The first day at a new job can be nerve-racking and overwhelming. Between meetings, training sessions, and paperwork that needs to be filled out—there's a lot for new hires to process. If you're a stakeholder in the onboarding process, you need to help newcomers feel more confident and prepared. One of the best instruments for doing so is a welcome email from HR.

The purpose of this email is not just to welcome new hires to the team, but also provide them with all the necessary information about their soon-to-be colleagues and your company's culture. To help you craft the perfect welcome HR email, here are some writing tips to follow.
What Is a Welcome Email and Why Does It Matter?
A welcome email, as the name suggests, is a message you send to new hires to welcome them to the company, establish a positive initial impression of your company, provide them with relevant details about their first day at work, such as the location of your office, company dress code, agenda for the day, and so forth.
Moreover, it's an opportunity to introduce new employees to their future coworkers and establish a connection ahead of time. This helps new hires not only feel prepared for their first day on the job, but like they're an accepted part of the team, too. All of this helps lay the foundation for a successful and effective onboarding process.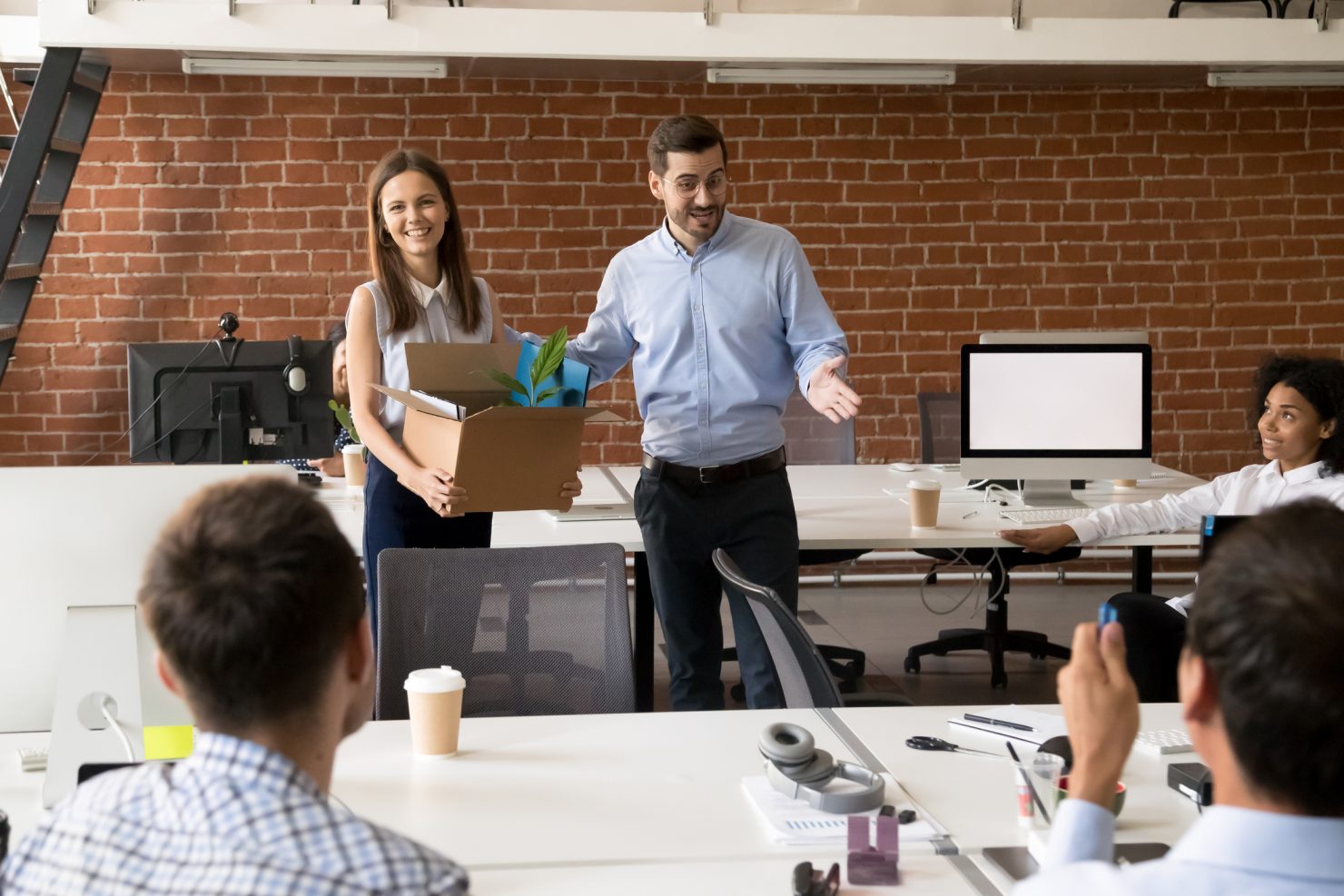 While workplace communication statistics say that 60% of employees don't read emails from HR, welcome emails have a 91% open rate, which demonstrates their significance for company culture.
Just to be clear, a welcome email is not meant to be administrative. It should not contain requests for documents like tax forms, proof of identity, etc. that are required to finalize work on an offer of employment.
Writing Tips for Welcome Emails
The tone of welcome emails should mirror your company's culture and brand personality and come across as warm and inviting while maintaining a degree of professionalism. To combine these two components and make the email more effective, consider these writing tricks and tips.
1) Craft a Catchy Subject Line
Be sure that the subject line of your email is as specific as possible, as it's the first part of the email new hires will see. Clearly state the purpose of the email to avoid confusion, but make sure that it's descriptive and engaging at the same time.
Here are some examples of good subject lines:
---

---

---

---
Use active verbs, vocatives, and elements of curiosity to encourage employees to open your email.
2) Choose a Tone That Fits Your Company's Personality
Your welcome email should reflect the overall spirit of your company. If it's casual and laid back, then convey that with an appropriate tone, and don't be afraid of coming across as friendly.
If your company's culture is more conservative, then address the recipient accordingly. However, be wary of coming across as too rigid. What you need to do is find a fine line between formality and familiarity.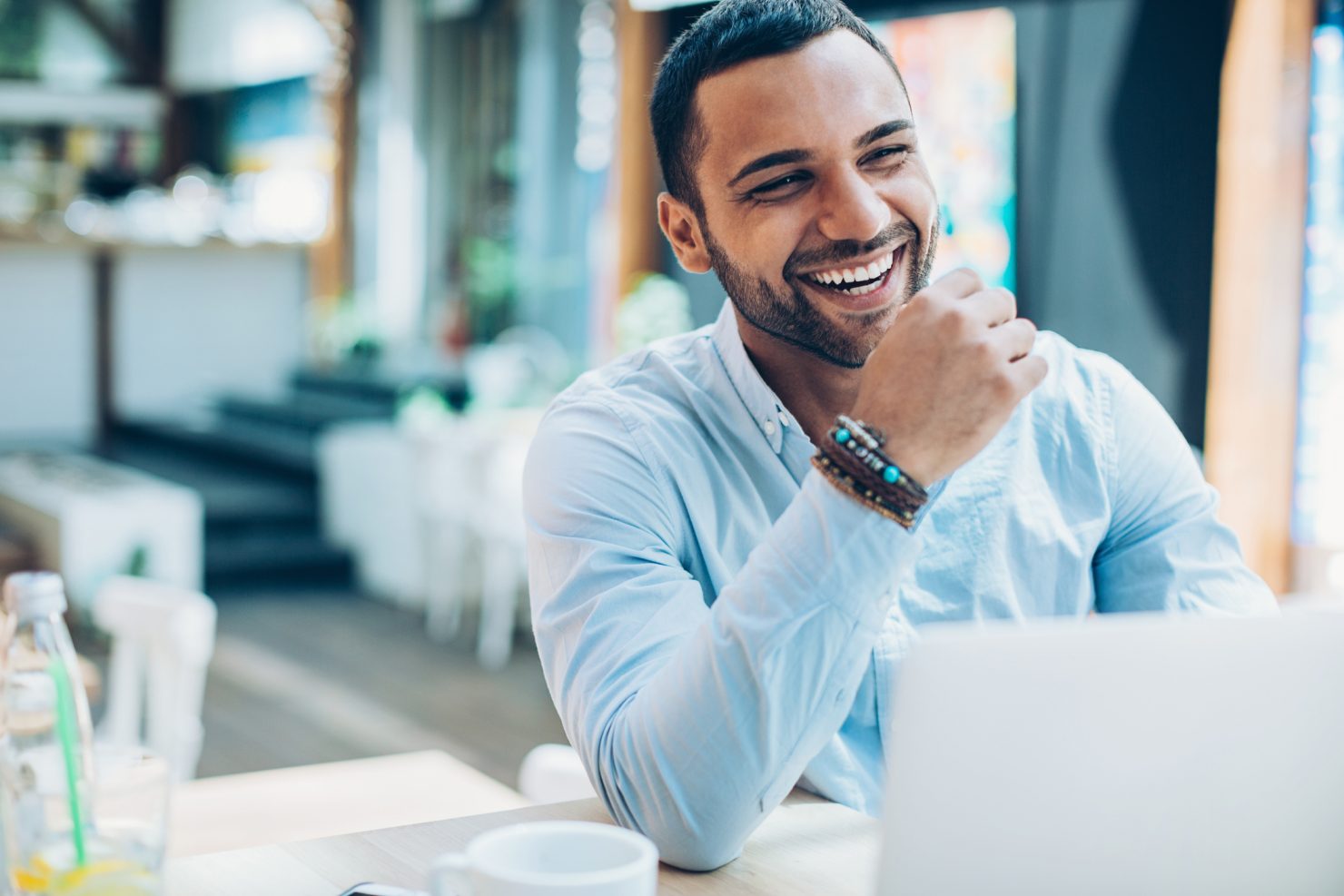 No matter which tone you decide to use in your welcome email, here are a few best practices to keep in mind:
Use short and simple sentences.
Avoid slang, jargon, technical terms, and bureaucratic language.
Use active verbs, power words, and positive adjectives.
Avoid redundant adverbs such as "very," "really," "truly," and "extremely" as they can come off as vague and insincere.
Be careful with CAPS and exclamation points: They can easily make your email seem too emotional or forceful.
3) Be Visual
There's nothing wrong with sending a good, old fashioned text email. However, if you have the option to use a stylized email template that fits within your brand guidelines, then go for it.
You can even go the extra mile and add a well-placed GIF or emoji if you'd like. Remember, a welcome email is meant to be an ice breaker, so it's okay to be a little playful. 👌🏽
4) Check for Typos and Grammar Mistakes
You only get one chance to make a first impression. And the fact is that typos and other writing mistakes impact how people see you. Yes, it's okay to miss one or two typos in a message (we are just humans, after all). However, even the most forgiving grammarian can only be so forgiving when it comes to mistakes.
It probably goes without saying, but always double-check emails before sending them. As a precaution, consider the following tips:
Lean heavily on your browsers' spell checker.
Use an app such as Grammarly.
Memorize common grammar and punctuation mistakes to avoid in written communication.
Read your emails out loud to make sure they don't contain any embarrassing typos.
Now that we've covered the basics, let's take a look at some examples of welcome emails.
Welcome Email Example #1
---
Want to use this welcome email as an inspiration for your own? Download the template here for free!
---
Welcome Email Example #2
---
Want to use this welcome email as an inspiration for your own? Download the template here for free!
---
Conclusion
Taking the time to craft a simple, but cordial welcome email to new hires is a thoughtful gesture that will not go unappreciated. Be engaging and creative; also beware of sounding too formal or dull, even when following your company's brand guidelines.
Have you considered all the ways that you can ensure a seamless, memorable onboarding experience for new hires? Remember, you only get one chance at first impressions.