Insight, inspiration, vision and innovation define HR Tech World shows. HR Tech World San Francisco gathers the Who's Who of the industry to share ideas on how to transform their organizations, identify the best technologies and ways to apply them for maximum impact and increased value. The show features Peter Hinssen, Karen Parkin, Gary Vaynerchuk, Pat Wadors, Francine Katsoudas, Josh Bersin, and more.
We're extremely excited to be a part of HR Tech World in San Francisco from June 14-15, 2017 at booth 302. It's going to be an amazing event with a killer lineup of speakers, and we know there's going to be a lot of great things to do. More and more companies are joining the SmartRecruiters family, and we can't wait to share them with you. In addition to that, we'll have giveaways, speakers, and best practice talks.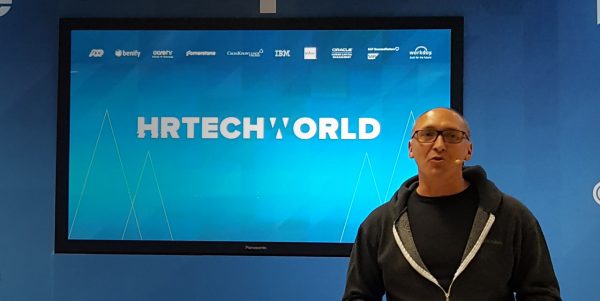 Additionally, our CEO Jerome Ternynck will be speaking at the conference about "How to make hiring success measurable." Jerome will demonstrate how TA functions can make contributions to the board room beyond cost and time metrics. We think this is a 'can't miss' session.
Stop by booth 302, we'll have plenty for you to explore on the SmartRecruiters platform. We'll also have recruiting experts to help you think about different ways to improve hiring in your company or organization.
If you'd like to schedule an appointment, you can do that here.
And if you're not attending HR Tech World in San Francisco, but are interested in learning more about SmartRecruiters, you can request a demo here!