"I knew I wanted to join a dynamic company with a good team that was working on something big, and trying to fix things," says SmartRecruiters' Natalia Baryshnikova.
As the new product manager, Natalia works to keep all teams on task and ensure the hiring platform is moving forward in its development. If there's a problem, it's a guarantee Natalia will identify it, assign the right team, and provide the solution in due time.
But Natalia wasn't always building products. While doing her graduate studies at MIT, she was thinking of joining a big technology company, and considering offers from companies like Samsung. However, she was concerned that working for a big company would limit her opportunities to make an impact and move fast. After some time reevaluating her career path, Natalia decided that building products for a young dynamic startup would be the best way to apply her skills and experiences.
"I have always cared about the scope of the problems I'm working on. An MIT professor once told me, 'Don't just spend your life making money. Work on something that's going to change the world."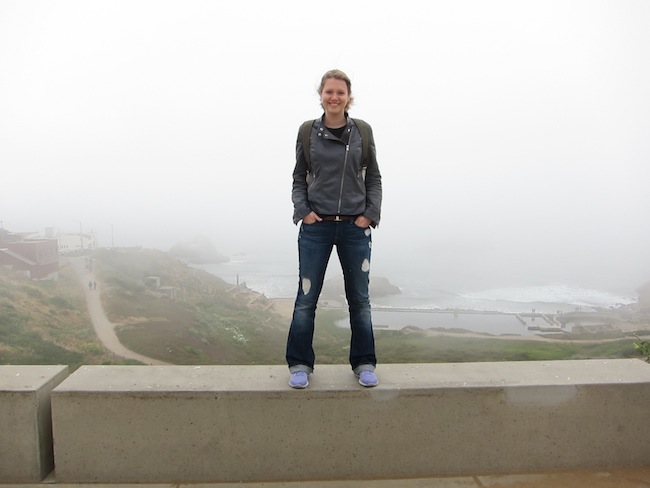 Natalia, originally from Russia, moved to California in search of a startup that would be a good match for her skills and where she could be happy, productive, and add value.
After meeting people from all walks of life, from employees and entrepreneurs at startups to big companies, she figured out her skillset and interest was most applicable to product management.
"There are two components," explains Natalia on the purpose of a product. "One is practical and one is emotional. The practical component is to serve, to help solve a big or small problem in an awesome way. The emotional component is to delight, because no matter how practical the thing you're doing is, the key experience always involves user delightment. When something is awesome you can't help but get excited about it."
To Natalia, a great product experience is everything, a problem waiting to be solved.
"I didn't apply to some jobs while I was in graduate school because companies were using complicated recruitment tools. I literally quit in the middle of the process because it was so painful. I was thinking to myself, 'If the company doesn't care about its applicants, then its level of care for its employees is probably worse.'"
SmartRecruiters of course, is all about a great user experience and making hiring easy, which is what stood out to Natalia.
"Recruiting is an industry in which you can potentially make a big impact by helping the unemployed gain employment, and employers find the best candidates. It's a very honorable role. The problem is big. The market is big. It's ambitious."
It is with this passion and thought process that made Natalia a perfect fit for SmartRecruiters. That, and her cover letter began:
 "I am fun to work with but I get shit done."
According to Natalia, what makes work fun is a great team, and how passionate you are in what you're doing. What gets shit done on the other hand, is persistence and being nice to people because you can't always get things done on your own. You always need the help of others.
Natalia is one of the many fun and passionate employees at SmartRecruiters with clear goals and a big future.
"When I talk to people [a year from now] and say I work at SmartRecruiters, everyone will be, 'Oh I know you guys, I use you guys!' That's something I'm hoping to achieve. I think the plans the company has is ambitious and interesting to do. I hope to be a part of that and help our sales team focus less time on phone calls because the product will speak for itself. It's a very noble goal. I look forward to getting there."