Jerome Ternynck, SmartRecruiters CEO, will host the iHR 2012 Competition at Europe's #1 HR Conference – HR Tech Europe, Amsterdam RAI, 5 pm October 25th.  iHR 2012 features the top startups presenting their ideas, product and company to judges and conference attendees with the chance to win €10,000 Sponsorship Credit to attend HR Tech Europe 2013.



CEOs of the six iHR finalists will have five minutes to explain why they have this year's most innovative solution in HR technology, and then, will five minutes of piercing questions and innovative answers with a panel of esteemed judges. The iHR 2012 judges are:
Five Global Investors
Three Analysts/Industry Leaders
Three Enterprise Leaders/Practitioners
Three 2011 iHR 2011 Finalists
"I look forward to facilitating discussion at the intersection of awesomeness and technology," said the host, Jerome Ternynck. "I am honored to be introducing the great companies of the iHR Competition to HR Tech Europe."
Over 100 HR tech startups vied to be in this competition, and only six were invited to present. The six finalists for the iHR 2012 Competition are:
GoodJob calls themselves, "The only referral platform that engages your employees in your quest for top talent!" Founder & CEO Assaf Eisenstein will present.

Hunite "is an independent specialist and marketleader in integrated eHRM solutions." They say, "We unite people and systems in one, out of the box, easy to use portal calls themselves." Founder & CEO Michel Slager will present.

InTunex is "a Finnish tech startup developing a unique social business application that will change the way people share and connect expertise inside organizations." Founder & CEO Janne Ruohisto will present.

Sciomino says, "Start mining the knowledge and experiences of your colleagues. And monetize your corporate social network." Founder & CEO Edwin van de Bospoort will present.

Small Improvements offers "Performance reviews and 360 degree feedback made simple. Loved by companies like Atlassian and Quiksilver. Free for 10 users." CEO Per Fragemann will present.

TalentBin "is a talent search engine that helps you source great candidates from across the social web!" Co-Founder Peter Kazanjy will present.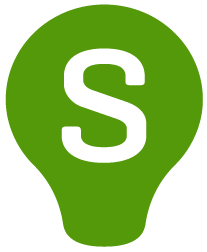 SmartRecruiters is the social recruiting platform that makes hiring easy. Leveraging the latest cloud technologies along with intuitive design, the SmartRecruiters platform gives social enterprises everything they need to post jobs, manage candidates and make the right hire. The mission of SmartRecruiters is to eradicate unemployment by removing friction in the labor market. Its 20,000+ customers have created over 100,000 jobs. Founded in 2010, SmartRecruiters is backed by Mayfield and based in San Francisco, CA.