Recruiters and TA professionals gathered for the second day of SRD18 to share insights, network, and beef up their recruiting toolboxes—here's what we walked away with.
"What is your power word?" asked Anna Ott and Robindro Ullah as they welcomed audiences to the main stage of the Ellington Hotel in Berlin for the final day of Social Recruiting Days 2018. "Transparency", "Surfacing", and "Algorithm" flitted across the screen as the two conference emcees discussed how these terms are quickly becoming part of the modern recruiting lexicon.
More than a simple etymological exercise, exploring the ideologies behind these words is important when considering the future of candidate experience, workflow, and technology in the TA industry. After all, with issues like candidate experience and artificial intelligence moving to the forefront of conversations surrounding new trends in recruiting, it's no wonder why "Transparency" and "Algorithm" made the buzzword short list.
Discussions about what's next in recruiting were the major focus of the day's schedule, which featured interactive sessions that armed recruiters with new tools to do their jobs better, explored topics of diversity and inclusion, and took a deep dive into the challenges of being human in a digital industry. For those who were unable to attend the conference, here are five of our biggest takeaways from Social Recruiting Days 2018.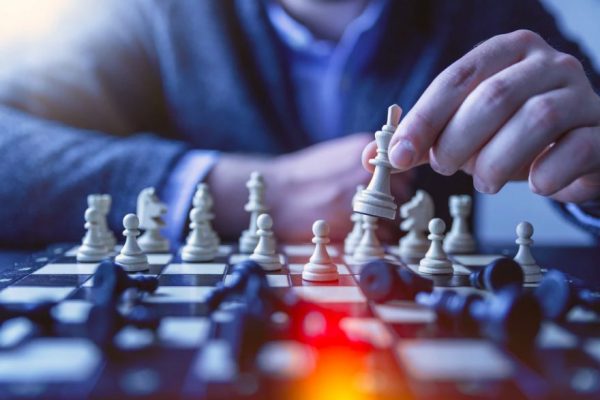 1. A candidate's resume or CV does not indicate their performance in the three major criteria of top performers.
Traditionally, resumes and CVs have been a recruiter's bread and butter, but according to Bas van de Haterd, truly evaluating a candidate goes well beyond what's on paper. In his session, "Beyond the CV", Bas shared his insights after experimenting with a number of industry-grade digital assessment tools to see how data reveals a candidate's job compatibility.
According to Bas, ambition, talent, and character, are three key areas that distinguish great candidates from good ones, and many of them can be quantified with assessment tools. "It's about testing the candidate's genetic and psychometric abilities," said Bas, through game-based tests like those from BrainsFirst, which accurately measure a candidates' cognitive abilities, their eye for detail, problem-solving abilities, or communications styles—skills that would not be found on a typical CV.
2. Having an LGBT+ friendly culture is in the top 3 criteria of choosing where to work.
In fact, in the US and DACH regions, having an inclusive workplace culture was ranked number one priority for LGBT+ employees, more than salary level and geographical location. This reporting came from Stuart Cameron, founder of Uhlala, who survey over 4000 LGBT+ professionals worldwide for his presentation about one of the largest underserved talent communities in the world.
According to Cameron, the number of self-identifying LGBT+ people worldwide is roughly 340 million people, but only 50 percent of the population feels comfortable enough to be open at work. Moreover, 80 percent would go back in the closet if they changed employers. In the UK, 33 percent of LGBT+ employees feel that being out would be a career risk.
Cameron highlights companies that are working to build more inclusive work cultures for their LGBT+ employees, applauding PayPal, McKinsey, Adidas, Allianz, Apple, Facebook, and Google for their efforts, but recognizes that we still have a long way to go to make this community feel safe, celebrated, and included at work.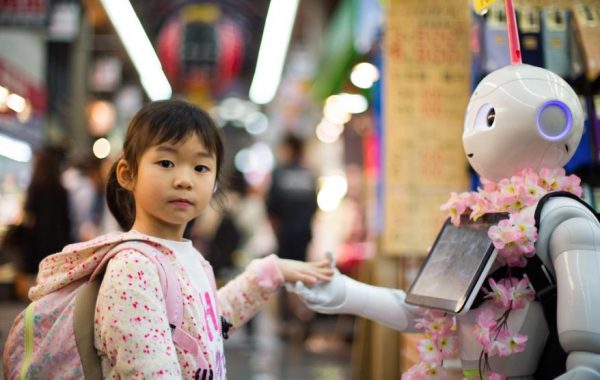 3. The more digital we become, the more human we must be
"Feel first, think second", says Dave Hazelhurst, partner and director of client services at Ph. Creative, a global marketing an advertising agency. "Think about the actions and behaviors you want to drive", he continues, addressing the recruiters in the audience. To Hazelhurst, understanding your customers and clients—or in this case, candidates—is how you not only build a killer employer brand, but how you attract the best talent.
Hazelhurst looked at the pain vs. pleasure dynamic, claiming that we are far more motivated by pain than we are pleasure, so recruiters should be thinking about how to ease a candidate's fears, doubts, and worries first. From there, we can consider how to make the candidate experience more enjoyable—"effortless" according to Hazelhurst.
4. If you want to continually hire the wrong people, stick to traditional recruiting practices
Dr. Uwe Kanning, professor of Business Psychology at Osnabrück University, brought equal parts knowledge and laughter to the main stage with his tongue-in-cheek session about the ways that companies are making the wrong recruiting and hiring decisions. Dr. Kanning claims that, despite hundreds of HR-related publications are distributed each year, most hiring teams still "go with their gut" rather than look at what the data says.
Dr. Kanning argues that most interviews follow a similar pattern that rarely includes job-specific evaluation criteria. As a result of our human bias, we base our decisions on criteria that has nothing to do with the actual job requirements—factors like attractiveness, weight, or ethnicity. Traditional "assessment systems" are built on intuitive decision making, and the longer we rely on the old way of recruiting, the more companies will be stuck with the wrong candidates.
5. We may soon get rid of CVs, resumes, and cover letters—and both candidates and recruiters will be better off for it.
MoBerries, Talents Connect, and Talentcube took over the main stage to discuss how their services are redefining the status quo of talent acquisition. From changing how recruiters source candidates for IT and STEM positions, to swapping the traditional CV and cover letters for video interviews, the future of recruiting looks to be going all digital, mobile-optimized, and no longer reliant on candidate-provided documentation.
Video interviewing remains a top tech choice for companies this year, with two-thirds of the World's Most Attractive Employers (WMAEs) already using the technology according to Universum's 2018 Employer Branding Now report.
These changes, they argue, represent what candidates want from their job-search experience, make it easier and more convenient for them to apply, and limits the probability of candidate misinformation or misrepresentation. It's clear that recruiting is moving towards a more candidate-centric model, and these slick startups see a chance to make the process faster, better, and more technology enabled for both candidates and recruiters.