HR, is your ATS a partner in GDPR preparation? Or, are you, like many others in talent acquisition, left to figure out these new data regulations on your own?
We surveyed a group of TA leaders from across ATS providers and most GDPR-related questions leave HR shrugging its shoulders. "I don't know" shouldn't be the mantra for a huge piece of legislation that comes into effect May 25th, 2018—affecting all the EU member states, of course, but also anyone doing business with these countries—that means you, America!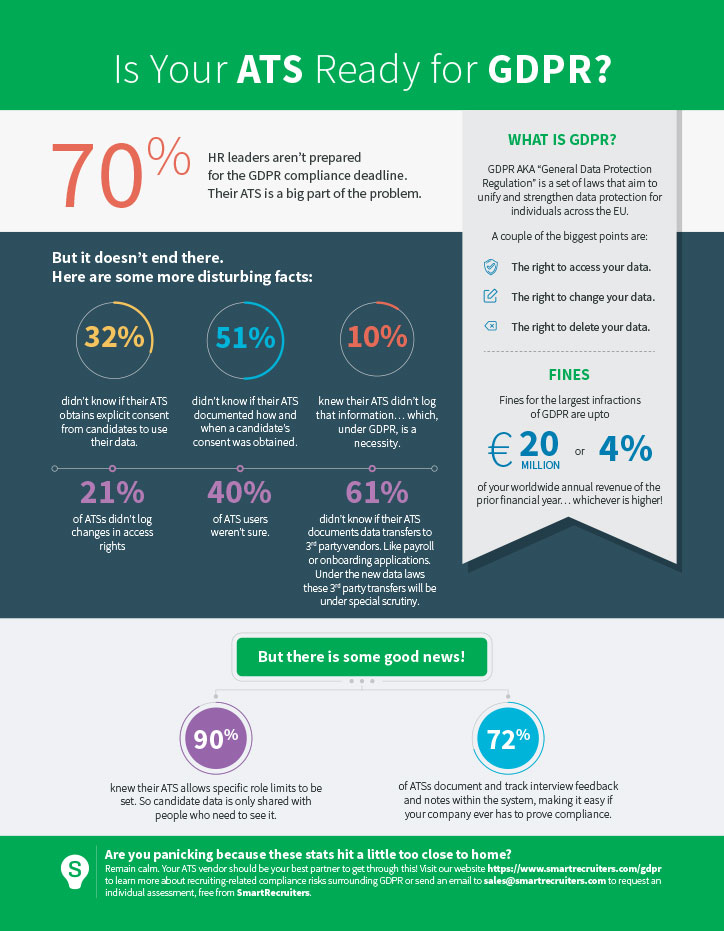 GDPR is a principle-based piece of legislation, which means compliance has to be in your company's DNA. There's no one-size-fits-all solution. However, we have some essential information that will get you started. Check out our SmartRecruiters' GDPR Resource Kit or FAQ page for answers to all the most common recruiting questions concerning data privacy.
Share this infographic on your site. Copy and paste the code below.