"I was sitting on the couch, drinking a glass of wine, when I received the email notification for a new candidate, Igor Ginzburg," said SmartRecruiters Design Lead Jason Hegyessy. "I opened his Candidate Profile in the Hiring App."
The Hiring App imports candidate information to a company's SmartRecruiters account, but it also allows the hiring manager to view a candidate's social media accounts within the app, like Twitter and LinkedIn. Jason quickly reviewed the candidate's professional history.
Mobile Hiring
Within ten minutes of expressing interest to become the next SmartRecruiters Product Designer, Jason responded via email from the Hiring App, inviting Igor to the office for coffee.
"It was very quick," recalled Igor. "I'm thinking, this is no bullshit, they are excited about my experience and things are moving."
The next day, the two met. Afterwards, Jason pulled out his iPhone 5 to share his impressions with the hiring team.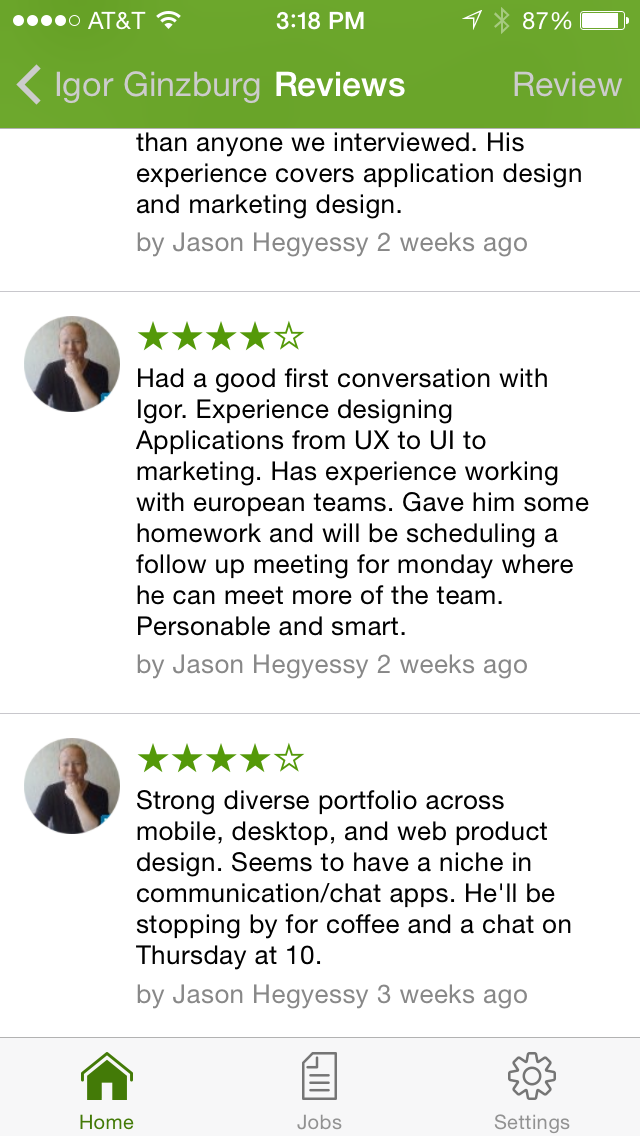 Over the last few years, Igor had been a freelancing for many innovative companies. Too many to list here. But one day, he decided to take a break from a passion project – creating the brand identity for his wife's new business, FluidGirl – and decided to see which hot venture backed companies were hiring. He found a targeted SmartRecruiters job ad.
"Usually if there's a job application and I have to fill out a bunch of fields, I'm passing," said Igor. "Too much work when my work speaks for itself."
We eat our own dog food. One of the advantages of working for one of the most innovative recruiting technology companies is getting to use cutting edge products just before they reach market.
Jason invited Igor for a second round of interviews with the rest of the team. Afterwards the CEO Jerome Ternynck, the Director of Product Danny Lee, and SVP of Product Maksim recorded their notes in the Hiring App, forming a robust and accessible on-the-go Candidate Profile.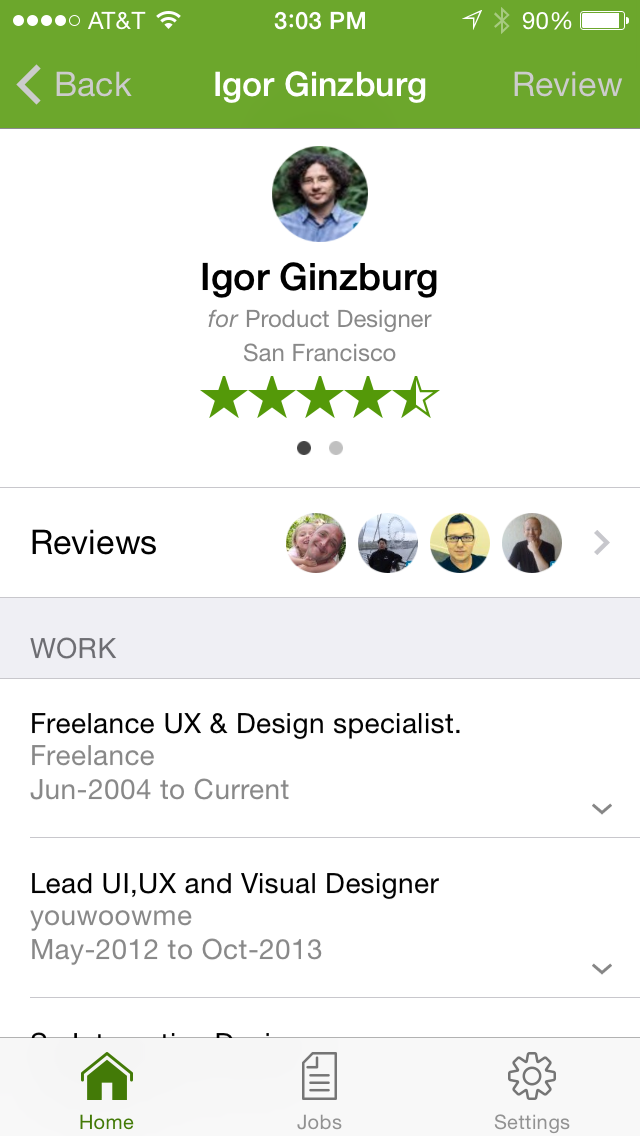 "I'm a heart based person," said Igor. "I was looking for a company that's big, but also a place where they value me and I can influence the product, the experience."
When Igor talks about design, and the experience it creates – through seemingly minute details of every day life, like how the location of the soap in the bathroom can hurt or help your experience – it became clear that it's time to hire.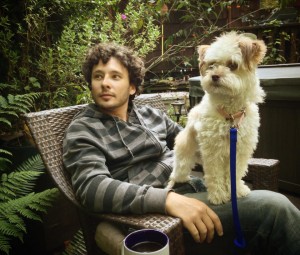 After a Chequed Reference check, Maksim used SmartRecruiters to extend a job offer.
"I was eating brunch with my wife when I decided to accept the SmartRecruiters' job," said a satisfied Igor.
Six days after expressing interest, another top designer works with SmartRecruiters.
Mobile apps are about engagement. Recruitment is dependent upon timing. By improving the timeliness of your engagements, your company's recruitment efforts have a competitive advantage. Download the Hiring App for iPhone or Android.