The war for talent is on, and employers cannot waste time finding their next hire. When it's time to post an open job you want to know that the right people are going to see it. And really, what good is posting a job if no one is going to look at it? Eliminate the problem entirely by posting open jobs where you know, without doubt candidates will see it.
These are the Top 8 Most Trafficked Job Posting Sites in alphabetical order:

CareerBuilder meets your recruitment needs whatever they may be. You can target your audience, define your message, and gain access to the right people.  US Alexa Rank: 143
Craigslist has everything you could possibly need, including jobs. Come looking for furniture- find your next hire. Or the other way around? US Alexa Rank: 9
Facebook is where people live. Post your jobs where candidates spend the most time. Post jobs easily using the SmartRecruiters' Careers Tab or with targeted Facebook job ads. US Alexa Rank: 2

Glassdoor has employee reviews, salaries, interview tips, and open jobs. Glassdoor is great for the whole picture, which is why so many candidates spend their time there. US Alexa Rank: 451
Indeed attracts 80 million unique viewers and over 1 million new resumes each month. If you didn't find the perfect candidate the first time around, there's always more fish in Indeed. US Alexa Rank: 64
LinkedIn is used by 93% of hiring managers and recruiters. Applying with LinkedIn makes the application process easy, assuring you won't miss out on candidates fleeing from a horrific application process. US Alexa Rank: 14
Monster has been doing it right since the very beginning of online job posting. To get your job in front of a global audience, Monster is the way to go. US Alexa Rank: 113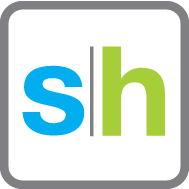 SimplyHired takes pride in making the job search simple, effective, and enjoyable. The job and candidate search is overwhelming as is, SimplyHired make the process as headache free as possible. US Alexa Rank: 466
To attract the right talent you have to look in the right places. Posting your job on these job boards promises and influx of candidates. Wouldn't you rather have too many options than too few? Use SmartRecruiters to post your open jobs to all of these sights with just one click.