D&I may not have a finish line, but that doesn't mean we want to have the same conversation 50 years from now.
Torin Ellis, host of SiriusXM CareerMix, author of RIP the Resume, and leading diversity and inclusion (D&I) strategist joins SmartRecuiters for the fourth year in a row at Hiring Success 19 – Americas for an expert panel on the economic value of diversity.
Torin started a recruiting firm in 1998 and what he saw in the industry wasn't always pretty. Up close with transactional Talent Acquisition, he was privy to the dearth of diversity across industries. He found himself asking "why" a lot – Why was there only one black person on the whole North American sales team?… Why were there so few in management?… Why were company leaders talking about a 'war for talent', yet failing to consider non-traditional candidates? The list went on. And although in his capacity as a headhunter, he did his best to boost under-represented talent, he wanted to do more.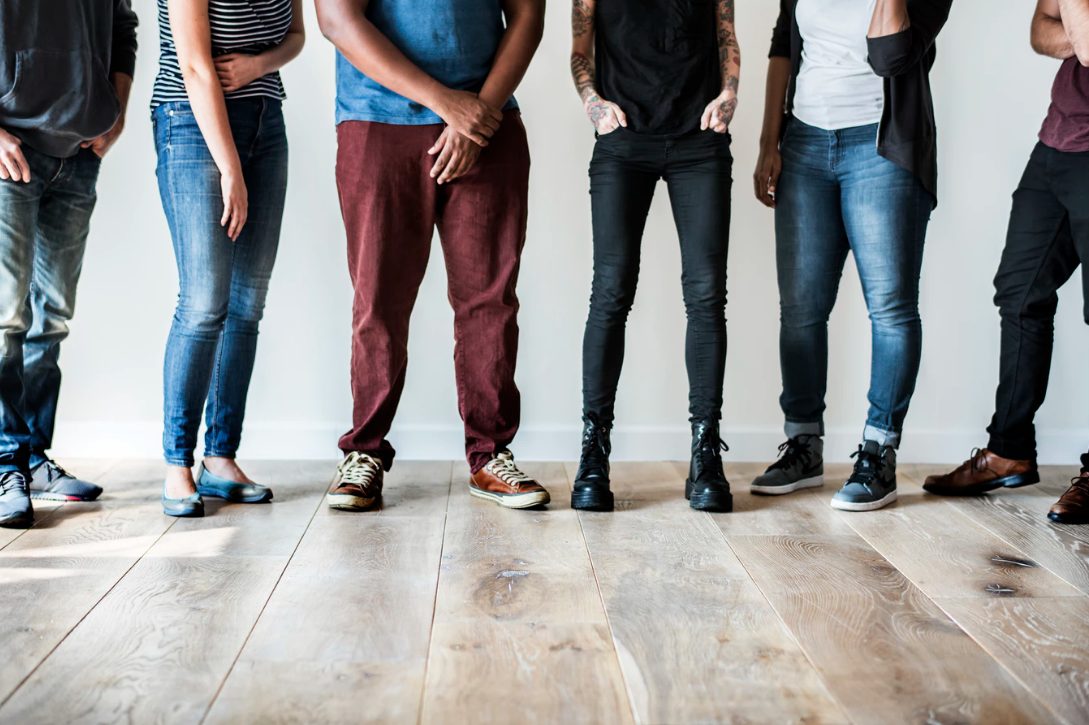 So, in 2010 he decided it was time to face the issue head on and founded the Torin Ellis Brand, a boutique HR agency to advise companies on D&I strategies and risk mitigation.
During this time of economic recovery in the years after the 2008 financial downturn, D&I was not on the forefront of the workplace milieu, and when it was the news was dismal – homogeneous workforce and biased hiring processes, but Torin didn't want to focus on the bad press.
"My thought then, and I follow this principle today, is that I need to get more people involved," says Torin. "If we keep having punitive conversations about D&I, that aren't solutions-oriented, then I know white men are going to run in the opposite direction. I know that white women may not participate. I know that black men are going to continue to be frustrated when they get passed over for a job or a promotion. And I know black women will continue to have to work until August to make the same amount of money that their white male counterparts made in by December of the previous year."
His main goal is to not have the same conversation 50 years from now, and what he preaches are solutions-based D&I programs, that achieve more than a press release. Learn the three tenants of successful strategies, and the next challenge work culture faces.
Give us the outline for a D&I strategy that is more than window dressing?
Empowerment
Strategic Exploration
Tactical Execution
Empowerment: We need people to speak up. D&I programs fail when there is silence. So part of the strategy needs to be grassroots where people leverage their own power to tell their higher-ups 'D&I programs are something we need'. The other part is management creating avenues for those voices to be heard and the concerns addressed.
Strategic Exploration: Be willing to sit amongst people that are different from you and explore a variety of strategies. Know that there will be gambles and mistakes. Be genuine with apologies, and don't be afraid to recalibrate. Most of all, trust that the community will be receptive to genuine efforts.
Tactical Execution: Not everyone can be in the meeting making the decision, so include people at different levels. Talk to the people on the ground, understand their needs, and empower them in the execution of the program goals. These people can be the evangelists, amplifiers, and action-takers that translate your D&I efforts from paper to practice.

Last year you started your session 'The Power of Diversity' by quoting Bernard Coleman the III, global head for D&I at uber saying: "The house burned in front of them but they wanted the data to prove it. That is the audacity and ridiculousness of making the business case: convincing one of the obvious. If the smoke doesn't alarm you, the fire certainly should."

Why did you share this and what does it mean?.
That quote arrested my spirit. It made me think, there is absolutely no reason, people like myself, should have to spend an inordinate amount of time trying to create a business case for diversity.
For the last 20 years, people have been saying there's a war for talent. Well, if there's a war for talent, then why are organizations not embracing – or even seeing – different talent pools? Why are organizations not looking for ambitious and creative ways to nurture non-traditional candidates?
Too many companies are paralyzed in their comfort zone of 'we are preparing a white paper on why diversity is important'… It's a thin veil covering a lack of progress.
Watch last year's session below!
Looking to the future, it's hard enough to implement D&I programs in a traditional workspace, how will organizations find success in the gig economy?
We have a more disparate workforce than we've ever had before. Companies struggled with D&I programs when everyone came to the same place to work. So, how are we going to do it when people are all over the place?… How are we going to make sure that remote workers still feel a sense of culture and inclusion?
The truth is we don't have definitive answers to 'what' will be successful in this, the fourth industrial age. We are beginning to employ the tools from like big data, analytics, AI, and nanotechnology, which is a great start.
What people need to understand is that D&I doesn't have a finish line, but that doesn't mean we can't get somewhere.