Detailed reporting is being phased out by dashboards, bringing new focus on key recruiting metrics and how to leverage them in the C-suite.
Modern organizations realize that data should lie at the heart of an organization's decision making. As such, today's talent acquisition leaders are expected to measure their hiring teams' recruiting performance, compare against benchmarks, and make quantitative improvements. This means CHROs not only need strategies and tools for capturing and analyzing data, but they also need to understand what recruiting metrics and key performance indicators actually mean.
Building benchmarks can be a daunting task without prior experience working with data sets. The data doctors at Namely are experts at building benchmarks that generate useful, company-specific insights into company talent health. Find out the details of how they build benchmarking packages that give TA the ammunition they need in the boardroom.
Traditionally, human resource (HR) and talent acquisition (TA) leaders relied on admin-generated reporting for insights into metrics like time to hire, time to fill, and cost per hire. According to a recent webinar presented by The Association of Talent Acquisition Professionals (ATAP), practitioners are now moving away from text-heavy reporting in favor of visual KPI dashboards, with a renewed focus on summarizing important data and effectively communicating it to the right people so they can make better decisions. ATAP polled webinar attendees and discovered that 50 percent of TA practitioners already have a dedicated dashboard at their organization. For organizations that currently do not have a dashboard, 38 percent are actively planning and/or building one.
When using KPI dashboards, ATAP argues that TA leaders should shift their attention towards metrics that truly matter to their businesses. For most organizations, important metrics to consider fit within the framework of cost (Hiring Budget), speed (Hiring Velocity) and quality (Net Hiring Score)—what we at SmartRecruiters call Hiring Success.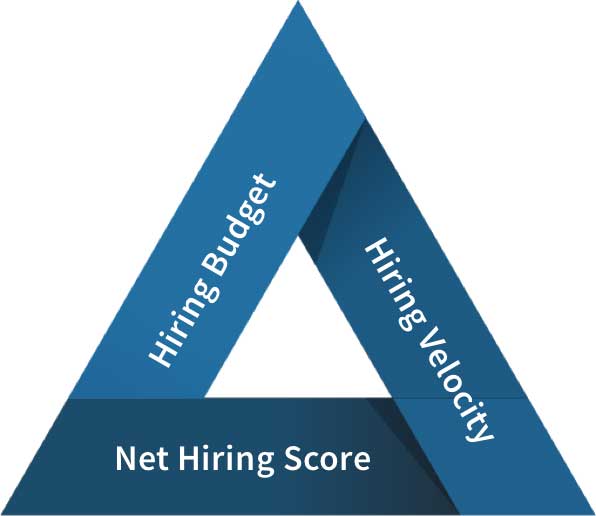 Identifying these metrics is an important first step, but how can TA leaders create Hiring Success at their organizations? ATAP stresses the importance of reinforcing cultural practices surrounding data interpretation and integrity to maximize the impact of KPI dashboards. In turn, these efforts will strengthen TA's presence in C-suite conversations and critical business decisions.
Data Interpretation
Traditional reporting offers a high degree of detail but also requires substantial analysis for interpretation. As a result, even though everyone may have access to the same report, their understanding of the data can differ greatly. Providing context to help stakeholders understand the data is necessary, and KPI dashboards offer a more digestible summary of important metrics in a way that our brains can easily understand (50 percent of the human brain is devoted directly or indirectly to vision).
More important than the numbers, however, is education and communication. Every TA team needs to establish benchmark performance metrics and educate stakeholders on normal variations in the data. TA leaders are responsible for helping recruiters and HRBP understand the dashboard mechanics, how it works and why it matters in order to foster a data-driven culture at work. Put another way: TA leaders should focus on behavioral training rather than the dashboard itself.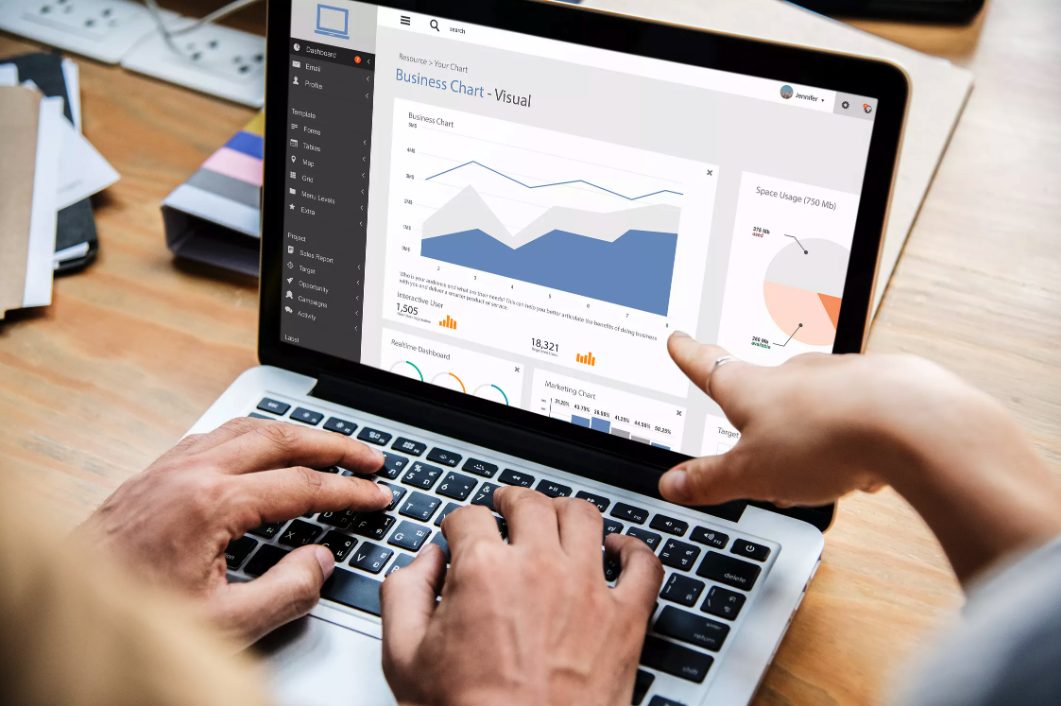 Data Integrity
"If it's not in the ATS, it didn't happen," says webinar host Kristy Nittskoff, Founder of Talent-Savvy, a recruitment strategy optimization consultancy. Implementing a single system of record is useless if employees work outside of it. Encouraging employees to log all hiring actions in the ATS in order to track and measure accurate data is critical. Moreover, KPI dashboards use data from the ATS to build out metrics, and incomplete data can skew the results, leading to inaccurate interpretations, poor business decisions— or, worse, violate compliance laws, which currently cost US companies an average of $222 million annually.
Recruiters, admins, and other ATS users are ultimately responsible for logging complete and correct information, thus mitigating problems associated with dirty data. How important is clean data? According to one study, a strong organization that uses clean data can generate up to 70 percent more revenue than its average counterparts. Otherwise, it's garbage in and garbage out.
Impact of Data
The primary purpose of collecting data is to inform business decisions. More high-quality data translates into insights around whether or not a current talent acquisition strategy is working. TA leaders can then iterate, update, or revise processes according to what the data suggests.
SmartRecruiters sent customers a recruiting ROI survey last year and gained key insights into critical metrics surrounding candidate experience, hiring manager engagement, recruiter productivity, budget, hiring velocity, and quality of hire. These metrics demonstrate the measurable impact TA has on an organization and reiterate the importance of data as a powerful negotiation tool.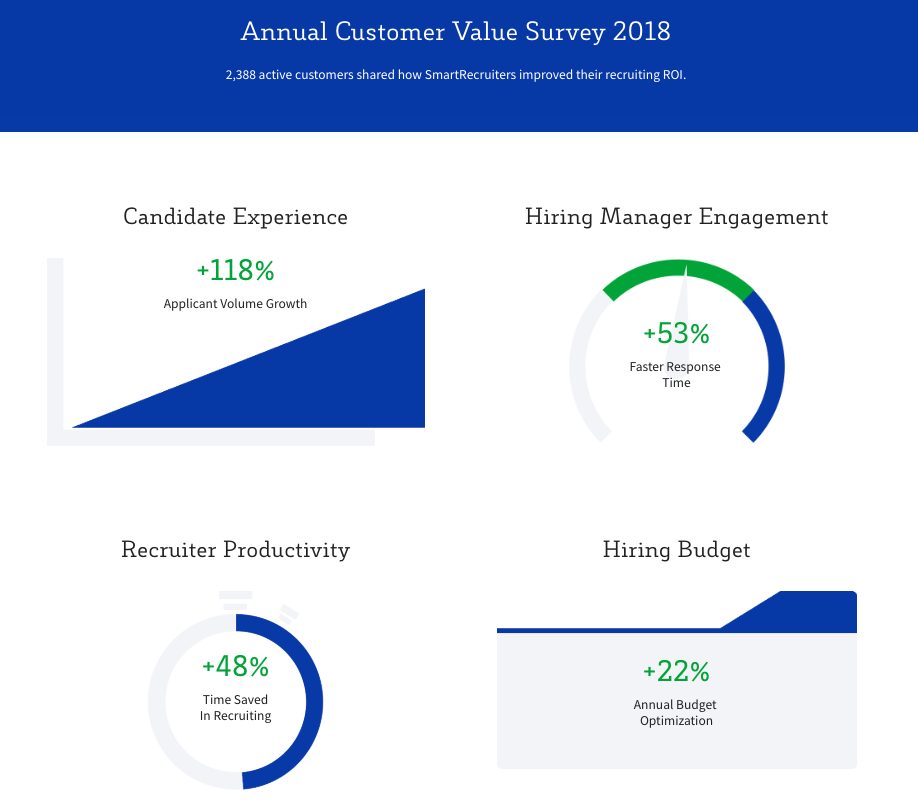 Given the right leverage, data can support requests for more resources or headcount for talent acquisition. Alternatively, data can protect TA teams, pinpointing problems with the hiring process that exist outside of TA's control. For example, if data shows hiring managers are unresponsive, thus hurting the organization's hiring velocity, it's likely not TA's fault.
Data Culture is Key
LinkedIn's Global Recruiting Trends 2018 found that 50 percent of hiring professionals rank big data as a major part of their strategy, but TA leaders have long struggled with finding simple and effective methods of communicating performance metrics to executive leadership. Recruiting KPI dashboards signal a change in how TA can prioritize the data that truly matters to their organization, and how to present the information to important stakeholders in an impactful way. These tools, combined with a strong data culture in the workplace, best prepare TA leaders to enter the C-suite with data-driven confidence.