SmartRecruiters recently launched SmartMessage, the industry's first natively-built text recruiting solution. This will allow hiring teams to reach a wider pool of candidates and deepen their engagement—bridging the divide between employers and applicants, one message a time.
Connecting people to jobs at scale is our mission at SmartRecruiters, and making communications easier between candidates and hiring teams easier is one of the key objectives we set out to accomplish in launching SmartMessage, a natively-built text recruiting product.
With an average open rate of 95% and a response rate of 45%, messaging presents an incredible opportunity for hiring teams to effectively reach candidates at scale. In May 2020, seventy SmartRecruiters users from ten different companies began testing SmartMessage as part of our early access program.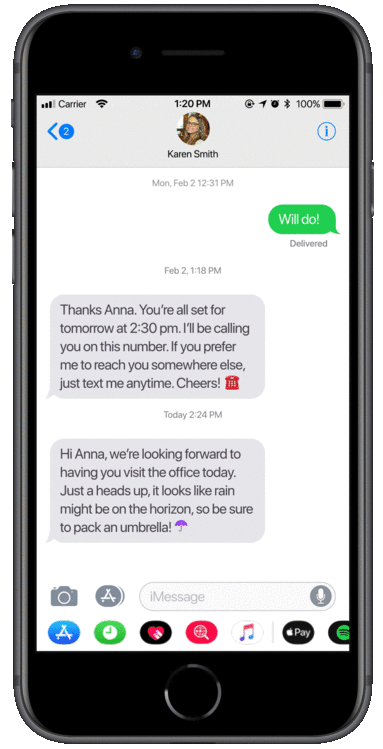 Coming from a variety of industries—healthcare, government, education, farming, retail, and real estate—the test users and companies all shared the same overarching goal: to reach and engage candidates more effectively. During the testing phase, we worked closely with the group of test users to determine how we could turn their goal into reality.
During this process, we found that more than 60% of our customers' candidates prefer messaging over other communication channels—for a variety of reasons.
Some candidates are constantly on the go and prefer messaging, as it's asynchronous in nature and allows them to respond at their convenience. Others simply don't have stable access to the internet or have never fully adopted email in their personal or professional lives.
Consequently, we realized that there's still a lot of work to be done in removing the communications barrier between hiring teams and candidates globally and making jobs accessible to candidates from any and all backgrounds.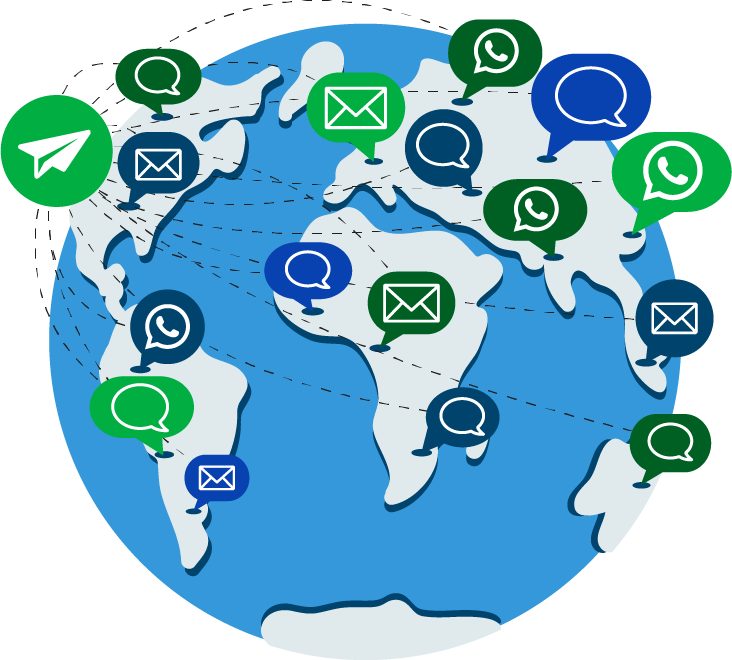 SmartMessage helps to bridge that divide by leveraging SMS and WhatsApp so that hiring teams can communicate with candidates—via a channel of their choice—wherever they are in the world.
SMS and WhatsApp also help ensure that candidates respond quickly and move through the hiring process efficiently. Point in case: SmartMessage early access customers revealed that, on average, their candidates responded to messages 80% faster than other channels.
SmartMessage in Action: Re-engaging Dormant Candidates
Jeff Goody, Talent Acquisition Manager at Salud Family Health Centers, found SmartMessage to be particularly useful in re-engaging dormant candidates. Candidates sometimes missed emails that accidentally ended up in their spam folders, coming to the erroneous conclusion that the hiring team wasn't interested.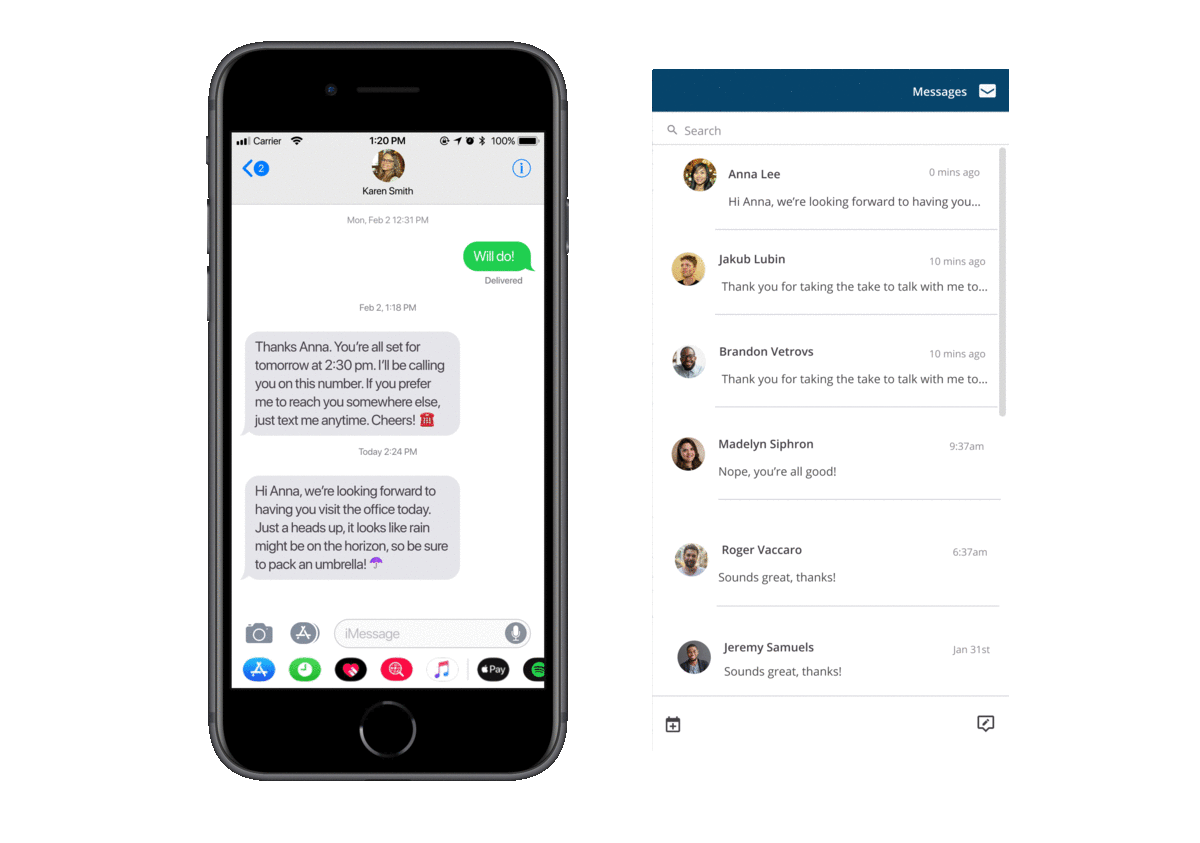 Jeff decided to give SmartMessage a try to better stay in touch with candidates.
And it did just that. A combination of messages and phone calls, drawing attention to next steps, helped to reactivate dormant candidates. The overall candidate response rate increased significantly. In fact, he and his team were hugely impressed when they realized that oftentimes, candidates reply to messages within a matter of seconds; a mark of incomparable engagement compared to email and telephone.
Impressed with the results, Jeff decided to adopt SmartMessage as part of a multichannel communications strategy—one that would bolster candidate engagement.
The Future of Texting for Next Level Hiring
The first release of SmartMessage lays the groundwork for a rich conversational recruiting software that empowers hiring teams through the entire process—from sourcing to onboarding. Developing this product in-house is advantageous as we're able to do so while working closely with our customers, allowing us to carefully consider their needs.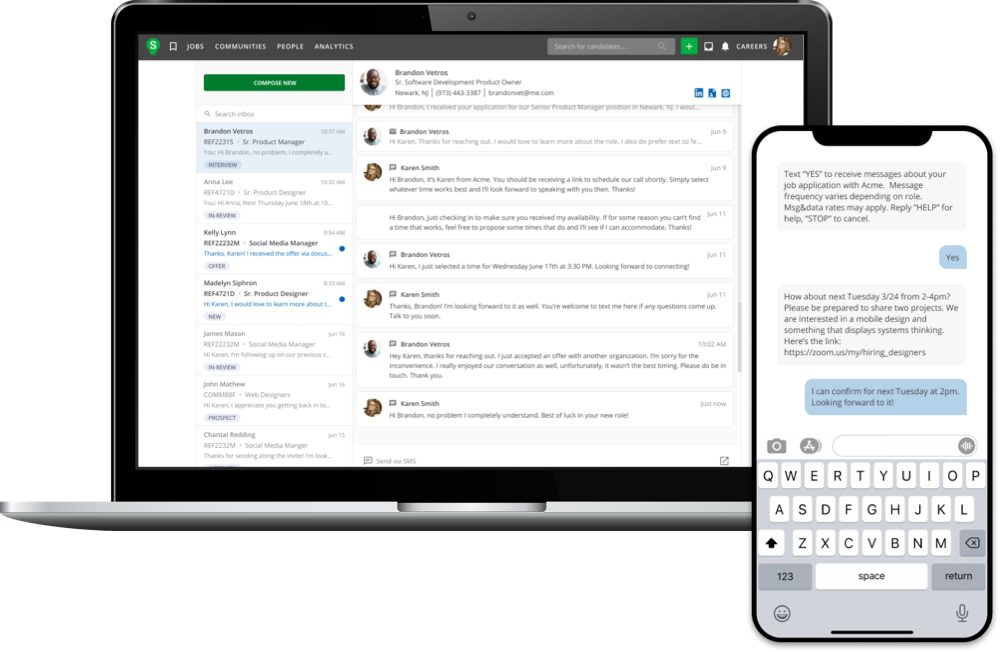 Almost all of the features that early access customers have indicated are important to them have already been added to our product roadmap and will be implemented in the next couple of quarters.
SmartMessage will continue to expand, eventually enabling users to engage prospects and seamlessly convert them—from CRM to ATS—into new hires. All thanks to messaging. Looking toward the future, we envision texting being fully embedded into each step across the entire hiring process.
It's our goal to optimize SmartMessage via automation, allowing for synergistic workflows and a matchless hiring experience for both candidates and recruiters.
Stay up to date on all SmartRecruiters' product releases by regularly checking our "What's New" page!