Recruiting is constantly evolving and companies need to reevaluate the value they put on talent and technology.
Founded in 1946 in Troy, Michigan, Kelly Services pioneered the concept of 'temp workers' when they began connecting growing companies with readily available office employees in the post-war economic boom. Today, as one of the largest staffing firms in the world, the company provides a veritable bouquet of services in specialty areas from education to engineering.
One of the reasons Kelly Services has continued to lead the market is the organization's commitment to agility, as well as its ability to leverage technology to consistently deliver amazing results in an ever-changing labor market.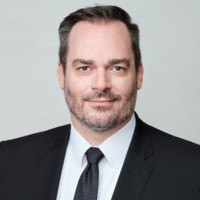 Part of the Kelly Services team driving this future-facing strategy is Tim Pröhm, VP of Digital Product Development. It's Tim's responsibility to discover and understand the up and coming digital trends in the world of Talent Acquisition (TA). And, after over two decades of experience in the trenches of  TA and recruitment process outsourcing (RPO), he's up to the task!
We caught up with Tim at  Hiring Success 19 – San Francisco, where this leader shared with us what he's seeing in TA now, and his recommendations for the future of recruiting.
If you want to learn more about the next Hiring Success EU – Amsterdam, September 10-11, 2019, check out our agenda here!
In your experience, what do organizations need in order to succeed in the current landscape of TA?
Nowadays, every organization understands talent scarcity and they know they need to compete for talent. I think the 'how' of it is three-pronged: creating an employer brand that speaks to their target audience, optimizing processes through the intelligent use of technology, and leveraging pinpoint solutions to find that person that will contribute the most to their organization.
What are some of the challenges that are 'top of mind' for TA today?
The biggest question I'm seeing is, 'How can I attract passive candidates?' In the past, you could simply post a job ad and people would actively apply. Now, that talent is scarce, people simply don't apply, so you need to go in front of talent, you need to make sure you advertise your brand and really transfer a compelling value proposition.
This is something where traditional TA organizations say they struggle because they don't do that from an outsourcing and RPO perspective. The best organizations have shifted their focus to attracting and approaching candidates as one of their main functions and that is something that will continue to be important.
Is TA finally in the boardroom?
The saying, 'TA needs a place at the table' has been tossed around for a long time. Companies realize access to talent is critical and if they don't have the right talent in their organizations, they are going to struggle to achieve their business objectives.
On the other end, I think that TA is becoming more complex than ever before, especially with Applicant Tracking Systems (ATS).  There is talk of some companies not wanting to hire permanent employees, and are instead looking to the gig economy and the 'human cloud' for solutions.
There are a lot of changes happening in the marketplace in the ways people want to work, how you get in contact with people, and how you can attract them to your organization. So, from an HR/TA perspective, you really need to make sure that you have a good strategy in place and can make strategic recommendations to the board, and the CEO of the organization. Talent was once commodity, but that's not the case anymore.
What has been your experience with the trends in HR technology and where do you see them going?
Fifteen years ago,  it was much more about process optimization, now it's about technological optimization. Today, when you go to conferences, the question is 'how can I find that new niche technology that helps me to get a competitive advantage when fighting for talent for my brand?'
A few years back, the biggest innovation was the ATS. Now, there is talk about chatbots, artificial intelligence, and how TA can utilize blockchain… All this didn't really exist three years ago. Everything is digital now and I think the speed of change from a technology perspective will increase even more.
If you had one piece of advice to give TA leaders, what would it be?
I'd say get your processes in order so you can automate. I think automation is one of the biggest things for the future. Talent no longer waits, so if you have a two week or more decision process, people are going to go somewhere else. I think based on that, a lot of TA functions don't really have a straight process flow in place today, and they don't think about making them automatic. That's a mistake…
See more from leaders like Tim in the next part of the blog series – 10 Things I learned at Hiring Success – where we find out what it is like on the front lines of the war on talent with Matthieu Rivière of Devoteam.