This Blog Post is from the e-book, "2013 Recruiting Technology Trends" by Recruiter.com (Read it!). An examination of recruiting technology trends with expert commentary and helpful advice for recruiting practitioners.
The transparency of the modern Internet user has transformed recruiting, and simply put, anyone hiring must learn from the analytics, content distribution, and conversion tactics that marketers leverage.

In 2012, we've seen the two large gorillas of HR software, Oracle and SAP, make big moves into the talent management space with the acquisitions of Taleo and SuccessFactors respectively. And we also witnessed the formal birth of a third major player in Workday's IPO.
This is not to say that the recruiting technology market is top heavy; on the contrary, recruiting technologies everywhere are playing catch up to the rapidly evolving behaviors of Internet users (or more aptly put, "candidates").  In my mind, great new technologies that connect the dots of candidate behaviors to job opportunities will emerge and prosper.
I see five major growth points for recruiting technologies in 2013:
1. Death of the Resume.  The resume lacks context. It's a piece of paper. I want to be able to learn about a candidate's former company in one click. When I read a professional reference, I want to be able to click on the personal's professional page to gauge the relevance of this recommendation. Employers want context. Applying with social profiles gives employers the information they need to make a quicker and more informed hiring decision. In January 2012, SmartRecruiters reported social media profiles attached to 22% of job applications; in December 2012, SmartRecruiters reported social media profiles attached to 40% of job applications. More candidates want to apply with social media profiles.
2. Death of the Applicant Tracking System.  Applicant tracking simply does not encapsulate the modern hiring process. What is the applicant? A person. People want engagement, and the traditional applicant tracking system lacks engagement. The candidate must be treated as well as the customer. In 2013, we will see recruiting technology solutions gravitate toward customer relationship marketing, and the result will be a candidate experience that leaves a positive impression of your employer brand whether the candidate is hired or not.
3. Google for People. As more and more of our lives transition to online, we leave behind an increasingly wide digital trail. Some companies are starting to index and aggregate all this activity to build rich profiles. We will soon see sourcing tools leveraging Big Data to offer real-time access to 1 billion "resumes."
4. Mobile. Everyday a higher percentage of internet traffic comes from mobile devices. Ericsson reported that the internet usage on mobile devices doubled from the end of 2011 to the end of 2012. Our reliance on smartphones and mini tablets is not slowing anytime soon. Now it's time for employers to acknowledge that. Mobile-friendly career sites – where people can easily view jobs and express interest from their phone – is now a must have for any employer.
5. Wider Net, Pickier Employers. A company is only as good as the people it hires. In the knowledge economy, savvy employers understand what it takes to acquire top talent: build a wide net and make the right choice. The technology to source smarter and faster is here. Engaging candidates over the internet is easy. Assessment science is increasingly precise. The Smart Recruiters will be picky in 2013.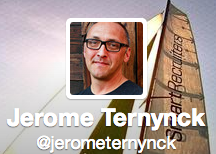 In weighing the value of a recruiting technology, ask yourself, does it adhere to these market trends? If so, you will be ahead of the game in recruiting top talent, and when it comes to the lifeblood of your business, that is the only thing that matters.