In a recent study of 30,000 hires, we found exactly where the most time is wasted in hiring… and this is how you're going to get the lead out.
It likely comes as no surprise that 'interviewing' is the longest stage of the hiring process, taking almost half of the total time to hire, according to our recent study of 30,000 hires from multiple industries, disciplines, and countries.
The interview process is fraught with schedules to coordinate, goals to align, and feedback to share, which is why recruiters often struggle to shepherd candidates through this step in a timely manner. The bottom line is that the interview stage involves the most people, and is critical to vetting the candidate's competency and fit for the role. However, the importance of interviewing doesn't mean it should create bottlenecks in your hiring process. In fact, a lagging screening process can actually undermine the effectiveness of your team's hiring in general – candidates have a poor experience, hiring teams become fatigued, and top applicants may find other opportunities.
In our study, we found that the average interview process takes 9 days, while the fastest 25 percent of hires complete the interview process in 3 days, and the slowest 10 percent need a whopping 18 days.
See the full study here, including time-to-interview compared to the rest of the hiring stages.
It's clear that time-to-interview is a universal pain point for hiring teams, but there is hope. Recruiters can set the stage for efficiency by going through this checklist in advance to boost their hiring metrics, and hire the best talent before your competition does.
1.
Create Urgency: Establish a clear timeline for hiring the open position, and present a clear value proposition to your team as to why it makes sense to onboard by a particular date. Maybe the company will need this role filled in order to hit the quarter goals or to support a new project. If your hiring team understands how this new person will help them, they are more likely to be proactive about the process.
Our study found that companies are especially slow when it comes to internal hires and referrals – which take on average of 14 and 17 days, respectively. Hiring managers tend not to feel the same urgency with 'familiar' candidates, so make sure to monitor their progress more closely.
2.
Establish Clear Plan of Action (PoA): Determine the types of interviews that need to take place in order to assess the candidate's competency for the role, create an order for the evaluations, assign hiring team members to each round, and decide roughly how many candidates should make it through each stage of the interview process.
3.
Get Feedback: Make sure everyone on the hiring team knows what type of feedback they need to provide post-interview, and where it should be recorded (applicant tracking system [ATS], Slack, email, etc.). Consider scheduling an extra 10 minutes at the end of the interview for your team to fill out individual or group evaluations.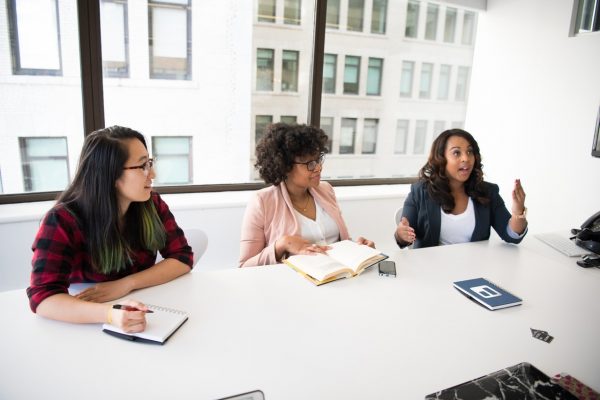 4.
Avoid the Scheduling Black Hole: Scheduling is where your PoA will really come into play. If you've already established who needs to be in which interviews (executive leadership, team lead, department head, etc.) then it's time to take advantage of your ATS' scheduling capabilities or even Google Calendars to find a time that works for everyone. Just don't start an email thread – everyone knows that's a bad idea.
Feedback will also play a role in scheduling. The faster you know which candidates should progress to the next round, the faster you can schedule their next interview, so don't hop over step four.
5.
Interview Alternatives: During the PoA stage you will determine the types of interviews your team will conduct, but it never hurts to consider alternatives to the traditional in-person meetings. Many recruiters will start off with a phone screen, move to online evaluation, and talk via video chat before inviting the candidate into the office. These methods allow recruiters to establish a rapport with candidates before committing to a live visit, and provide a great alternative for out-of-town applicants or hiring team members who work remotely.
Check out our marketplace to search online evaluations and assessment tools for everything from coding to soft skills.
6.
Use Your Tech: In our study, we found that hiring managers who made use of our mobile app hired an average of two days faster than those who only used their desktop computer, so make sure your hiring team is aware of the tech tools available to them. As a recruiter, you have the best understanding/knowledge of the types of resources available to you and your hiring team – don't take that knowledge for granted!