The results are in—companies need creators, not administrators, and here's where you're going to find them.
Creativity will be the third most sought-after skill by 2020, right behind complex problem solving and critical thinking, says the World Economic Forum's Future of Jobs Report. Why did this skill jump from the number 10 spot up to number three in a matter of five years? The answer is simple: automation. With machines getting smarter, many administrative tasks can be dumped onto computers, leaving employees free to—well, be creative!
Over the next two years, the challenge will be finding candidates with the imagination to push your company forward. Stay ahead of the curve when it comes to sourcing the right skill and find the innovative talent you need for tomorrow.
It's Nice That is a community of creatives on a mission of inspiration through sharing. Founded in 2007, this site has a reach of over a million visitors every month and has the option to view portfolios and projects of potential applicants.

Started as a newsletter in 2000, Krop now hosts thousands of designers's portfolios from around the globe. Find the perfect creative for your business by browsing here.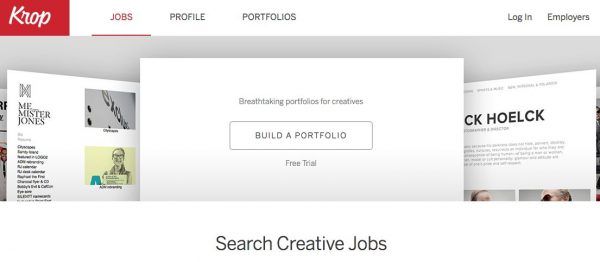 Founded in 1997, this project gallery and job board now sees 150,000 projects published every month, and you can see them directly on the site. Post alongside giants like Sony and Microsoft and be assured that your post will reach the quality candidates you seek.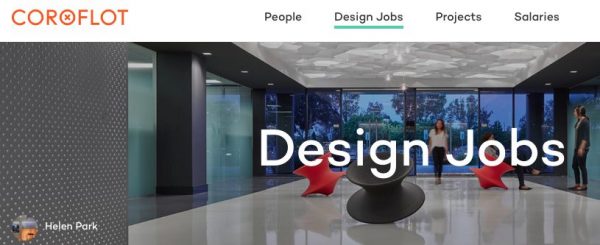 Authentic Jobs connects creative professionals with great opportunities to share their skills. Used by The New York Times, Apple, and Twitter, thousands of candidates check this job board daily to stay up to date with the latest opportunities in their field.

AIGA is the oldest professional design membership program, and currently boasts 70 chapters and 25,000 members. This is a place where designers come to learn, collaborate, and find new opportunities.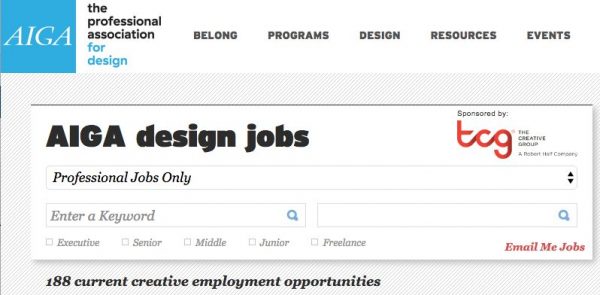 Behance is a platform to showcase and discover creative work. Designers build profiles to connect with possible clients and employers can easily navigate the platform to find their perfect candidate.

The Dots is a new kind of professional network for creatives and project-based workers that want to collaborate on new projects. Browse candidate profiles, see the kind of projects they've worked on in the past, and find the ideal addition to your team.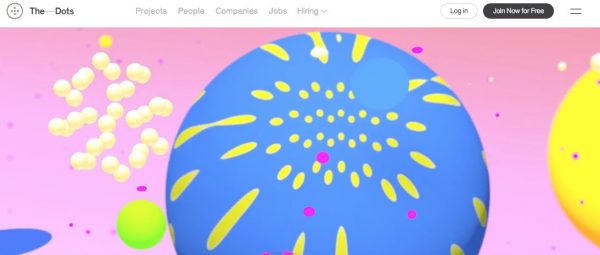 Creative Pool is a creative industry network that connects brands, agencies, and creatives through project sharing. Promote your work and your collaborations to discover—or be discovered—by the perfect employer.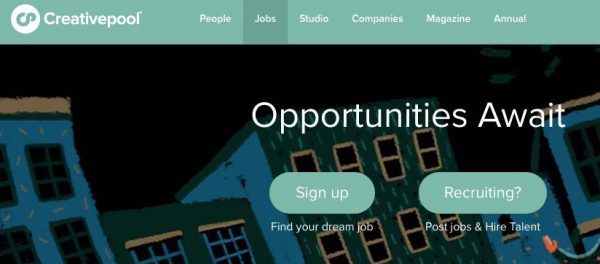 If You Could is a beautifully simple job board that requires no login or profile building. The paired-down interface doesn't mean you reach fewer people though! This platform works with It's Nice That to bring your ad to the over a million monthly visitors who are already in the network.

One of the leading UK job boards for finding creatives of all types. Whether you need a curator or a set designer, you can find one here.

Design Week Jobs receives 12,000 applications to their site each month. Don't miss the chance to connect with the 100,000 UK creatives who regularly use this platform to learn about the latest opportunities in their industry.

Founded in 2009, Dribble has become the creative destination where designers answer the question "What are you working on?" Tens of millions of people count on this platform for visual inspiration and as well as to find their next project.

Creative Hotlist is a dedicated career service for visual communications where candidates can upload resumes and prior work and employers post about new opportunities. What makes this site special is the powerful search functions that help you narrow down the talent you need quickly and effectively!