Many a year, I've spent too many hours that I'd care to share watching the NFL Draft. At times, it is both heartwarming and gut-wrenching; the stories of so many inspirational college athletes, usually narrated by ESPN's Tom Rinaldi, are relayed within the broadcast that you find yourself rooting for each of them to get a chance to live out their professional dreams.
As an employee of SmartRecruiters, I now realize the true nature of the NFL Draft: it is the best public example we have in the United States of the talent acquisition process. NFL front office professionals —general managers, player personnel, scouts—are the equivalent of a company's talent acquisition team and the NFL coaches operate as the proxy for hiring managers —the people who will develop and interact with the new players on a day-to-day basis.
This year's NFL Draft, due to the public health circumstances we are all confronting, makes it the greatest experiment in virtual recruiting, hiring and onboarding, from which all companies can learn to adapt and refocus their hiring process steps to excel at the new normal.
Virtual Recruiting Lessons From the 2020 NFL Draft for Your Company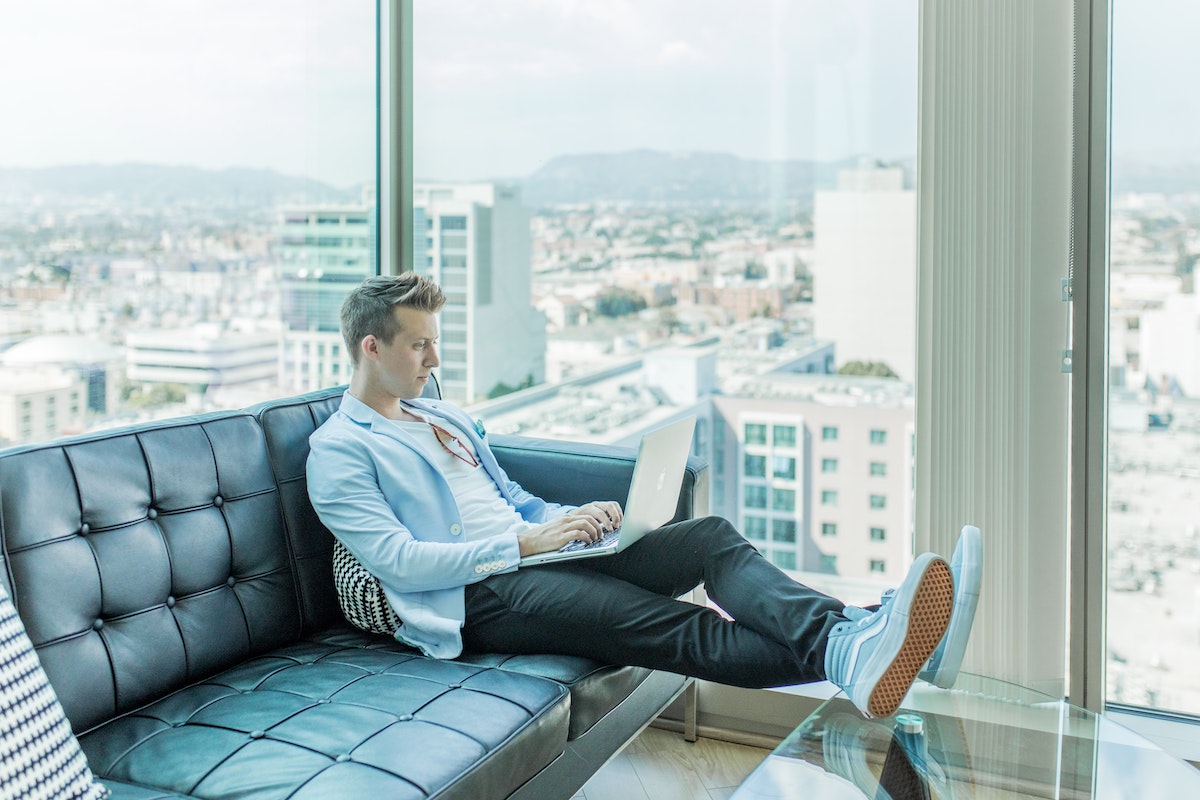 While the NFL was able to host its central recruiting event of the year, the NFL Scouting Combine, in late February, the teams of the league were not able to attend the usual slate of pro days, whereby college athletes perform drills and participate in interviews at their alma mater. Therefore, the full breadth of assessments that NFL teams utilize to evaluate their new hires was abbreviated.
The in-person assessments of the traditional recruiting schedule generally provided an opportunity for the talent acquisition professionals of NFL teams to find diamonds in the rough. For instance, maybe a player didn't perform amazingly well during his collegiate career, but he scored off the charts in both the physical and mental tests during his pro day.
Therefore, in this year's Draft, it begs the question as to whether teams will have to rely more on the traditional markers of future athletic success: a player's college stats and physical measurements.
In addition, teams might rely more on recommendations and evaluations from former coaches and teammates of players than ever before, since teams cannot conduct the extensive in-person interviews they are accustomed to.
As a result, the NFL's hiring teams might exercise more caution than ever before, preventing unheralded college players from getting their first professional opportunities.
This possible phenomenon represents a cautionary tale for talent acquisition leaders across the country. Many of the tools recruiting professionals were utilizing to break down previous barriers to employment and finding talent in places that otherwise were overlooked, such as reverse recruiting events, have now been curtailed.
Additionally, budgets for many recruiting teams have been truncated, forcing even more difficult decisions about where to spend remaining recruitment investments. Nonetheless, I think this is the moment where a company can really fortify its true social mission and public purpose by continuing to find alternative, virtual methods to recruit from diversified talent pools.
For example, over 26 million Americans have become unemployed in the past five weeks; both a sobering reality and nonetheless, an incredible opportunity to build a talent pool for new hires. If your company is still hiring, the talent community of possible candidates is arguably more plentiful now than it ever will be, so be bold and utilize all of the virtual resources at your disposal to take your previous in-person events and shift them into a virtual reality.
The scenes we will see of draft picks shedding tears of joy and hugging their loved ones after being selected during the NFL Draft can also be a scene your company recreates by hiring talent that is currently on the employment sidelines.
Virtual Hiring's Impact on the Relationship Between TA & Hiring Managers
The virtual setting of this year's draft highlights the importance of the relationship between a hiring manager and a talent acquisition leader. In the normal setup of a NFL Draft's war room, a NFL's team primary hiring manager, the head coach, is seated right next to the team's head of talent acquisition, the general manager.
In-person, you are able to arrive at last-second decisions based on impromptu conversations and real-time developments. With the individualized war room setups in the home offices of the hiring and TA teams, the head coach and GM will need to be on the same page well before they make their selections.
This example presents many learning opportunities for hiring managers and talent acquisition leaders in the non-sporting world. The coffee machine chat when you have deliberations about an interview that just took place will not be occurring in the near term.
Therefore, you have to make sure you are properly documenting all of your recruiting recaps in interview feedback forms that might traditionally be reserved for in-person back-and-forths.
In addition, while letters of recommendations and candidate assessments are always critical elements of an effective recruiting process, virtual recruiting, like the NFL Draft this year is revealing, makes these aspects even more valuable because you will need to rely more on non-subjective forms of candidate evaluation without the traditional face-to-face interview.
The traditional measuring sticks of resumes and cover letters will continue to play important roles, but if you want to continue to find the equivalent of the 6th round pick that nets your company's next Tom Brady, you will need to broaden your virtual recruiting scope to include more data points that reveal a candidate's potential.
Once, you have hired your talent via a completely virtual process, the NFL Draft is also providing a clue as to how you can carry over culture building and onboarding practices in a virtual environment.
The NFL has sent the hats and jerseys of each team to all the players who will potentially be selected in the first round of the NFL Draft, continuing the tradition of a new draftee donning the swag of his soon-to-be employer.
During traditional recruitment and onboarding, many companies utilize their swag as offerings of commitment to new hires. If the resources are still available at your company, you should also continue to provide the company swag that employees can feel proud to wear or place on their laptops while working from home.
Final Thoughts
In summation, the NFL Draft this year will not only be an entertaining viewing experience for the casual observer, but it will also be an educational watch for recruiting professionals because NFL teams decided now is not the time to defer the dreams and talent development of young professionals.
Instead, they have lifted and shifted their entire recruiting and hiring approaches to virtual environments, set up "war room" offices in their home basements, and are declaring to the entire country the time is now to bring to life the professional aspirations of first-time job seekers.