Founded in 2004, Tipico is the leading sports-betting provider in Germany. The company has quickly grown and employs

more than 600 people,

thanks to their Talent Acquisition Team. Meet one of the Managers behind the charge.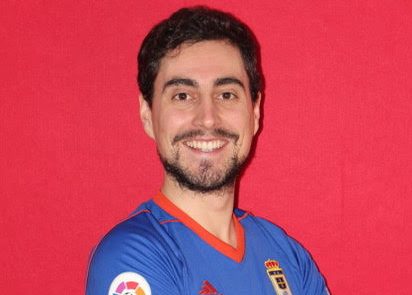 For Antonio Arias Lopez, becoming TA Manager at Tipico last October just made sense. He's a football fanatic and a total HR head. How often do those two passions intersect? Since his appointment, Lopez has been hard at work with his most notable contributions being the reduction of time to hire by 50 percent year over year, hiring 40 percent more staff with only a 15 percent bump in hours-worked by his team, reducing agency hires by 80 percent, and quintupling the number of tech applicants.
We sit down with him following his "All the Ways to Assess" session at Hiring Success 18 Europe. Read on as Lopez opens up about the strategies that yielded such incredible results for his team, how he implements tech, and why he thinks the future of recruiting lies within the gig economy.
You joined Tipico last October, what about their employer brand made you want to work there?
Three reasons: Number one was football. I've always been a massive fan (I am a proud holder of my Real Oviedo season pass since 2003). Two, the great work was done by Jonathan Pace, our HR Marketing man, which made Tipico really attractive with videos of the beautiful offices in Malta, fantastic employee events, and really high Kununu/Glassdoor scores. Three, SmartRecruiters. In my previous role, I had done a deep analysis of all the systems available in the market and SmartRecruiters was at the top. So, when I saw this was the system the role was hosted on, I knew that I would not need to spend months getting budget and implementing a new ATS.
What is your favorite part about working in HR, and what would you say is your specialty?
I'm a recruiter, through and through. I get people good jobs in the most efficient and fastest way possible while making sure both candidates and hiring managers are happy.  To me, the best part of the job is working with people and making an impact in their lives.
Everyone has his/her hiring success stories. It's motivating to remember when I enabled someone to go from a boring job to handling experiments in the international space station – or to take people out of long-term unemployment into senior engineering positions.
In your opinion, what is the role of technology in HR?
It's an enabler, not a threat. It may replace "tasks" but not many people. I don't understand people who are afraid of tech. In every team I've managed we became more productive thanks to tech, and no jobs were lost. On the contrary, people could develop themselves and we could spend more time doing what recruiters need to – be out there talking to people about jobs.
What is something your HR department does you think all should?
I put a big emphasis on my teams getting together. I have ten people spread across four locations, and we make quarterly meetups where we look at ourselves and bring experts in to train us. It takes money, but it shows good ROI. The flow of communication is better and team members work together to solve problems unprompted. Our team is at the point where I can get a Maltese recruiter to fill a Munich job, because they know each other's roles.
What do you think the next big thing in talent acquisition will be and why?
For business and recruiters, it will be a shift towards filling skills gaps, not just seats.
Whereas before, someone who needed an excel expert for four hours would look at an expensive training for an already burdened employee, now, the global gig economy posits a new solution to that problem – just hire an excel expert for four hours!
We need to lose the fear of using freelancers, and find a way to bring freelance recruitment in-house.