Today, SmartRecruiters announced the launch of the new Store on our hiring platform. You can now browse through our recruiting services in a single marketplace, to help you source, engage and ultimately hire the best talent for your team and company. All of our partners and their products are on display in the Store – including Job Boards, Recruiters, Assessments and Databases. If you haven't checked it out already, click here and have a look!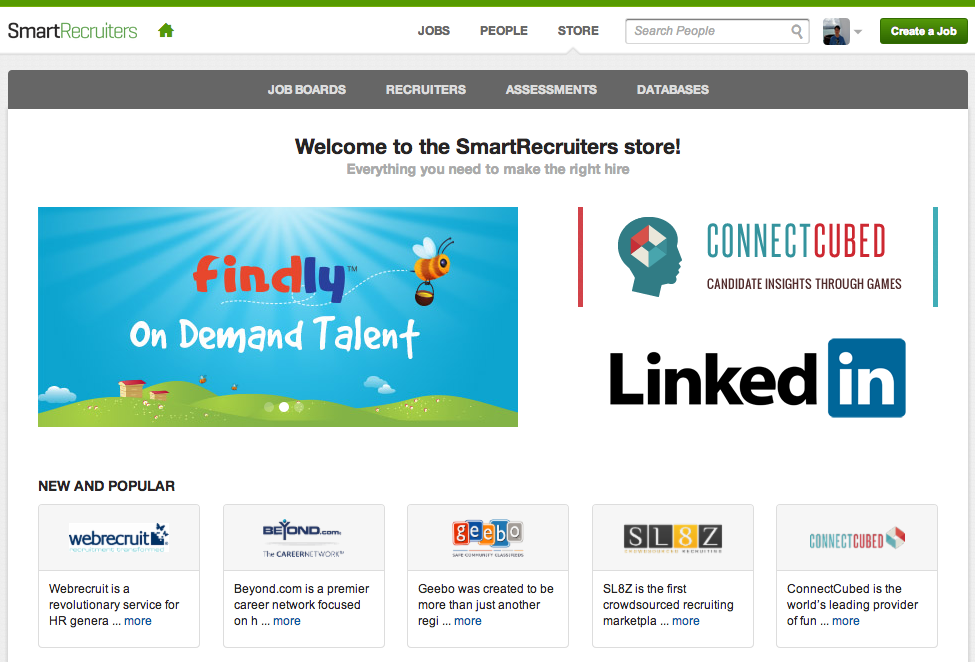 Feature Walkthrough
You can access this feature by clicking on the new 'Store' link in the top header bar (next to 'Jobs' and 'People'). You'll find a healthy cross-section of all the different partners in our marketplace. At the top is our 'Featured' section, where you'll see images of the most recognizable and in-demand partners in our Store. Below is our 'New and Popular' section, where you'll find a mix of the newest partners we've teamed up with and those that are rising in popularity. The rest of the page is organized by product category (Job Boards, Recruiters, etc.) and highlights some of top partners in each.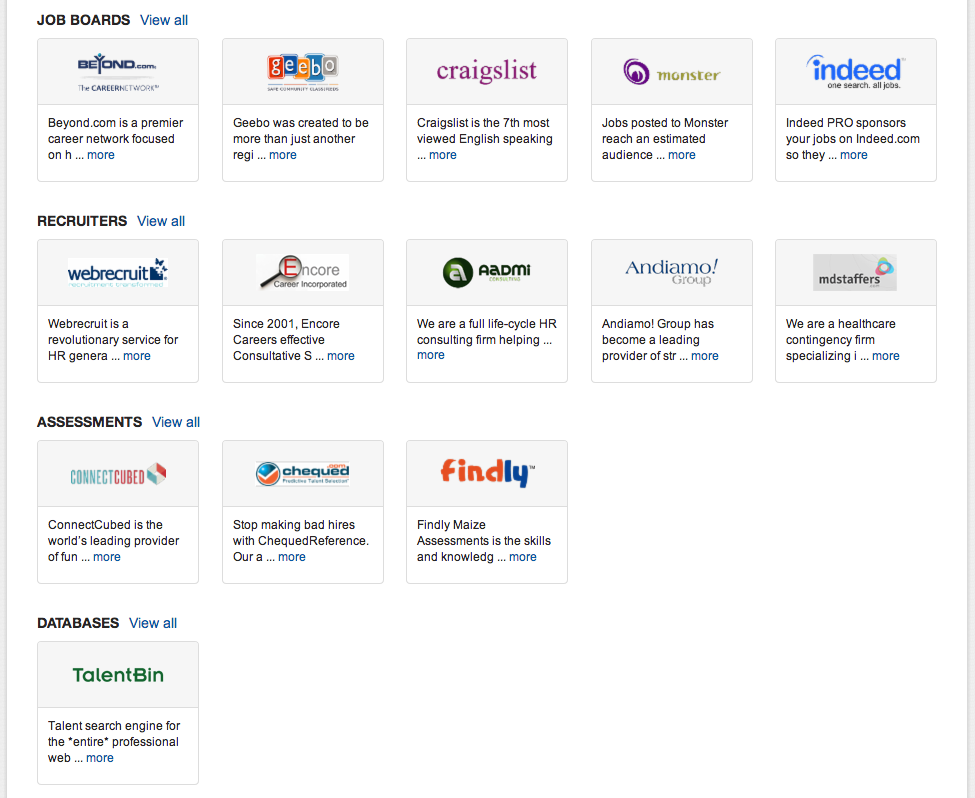 At the very top of this storefront page, you'll also notice there is a 'Store' header bar with links to each of our product categories. You can use these shortcuts to go straight to a particular page to browse specific partners. Some of the product category pages, like Job Boards for example, also have additional 'sort by' and 'search' fields to find the partner services that best match your needs.
If you click on any of our partners in the Store, you can view more details about their company, the services they offer, and the pricing of their services. In a few weeks, we will also support the ability to view media files showcasing our partner services (videos, documents, images) AND let you read and write reviews about them, both of which will help you make more informed decisions along the way.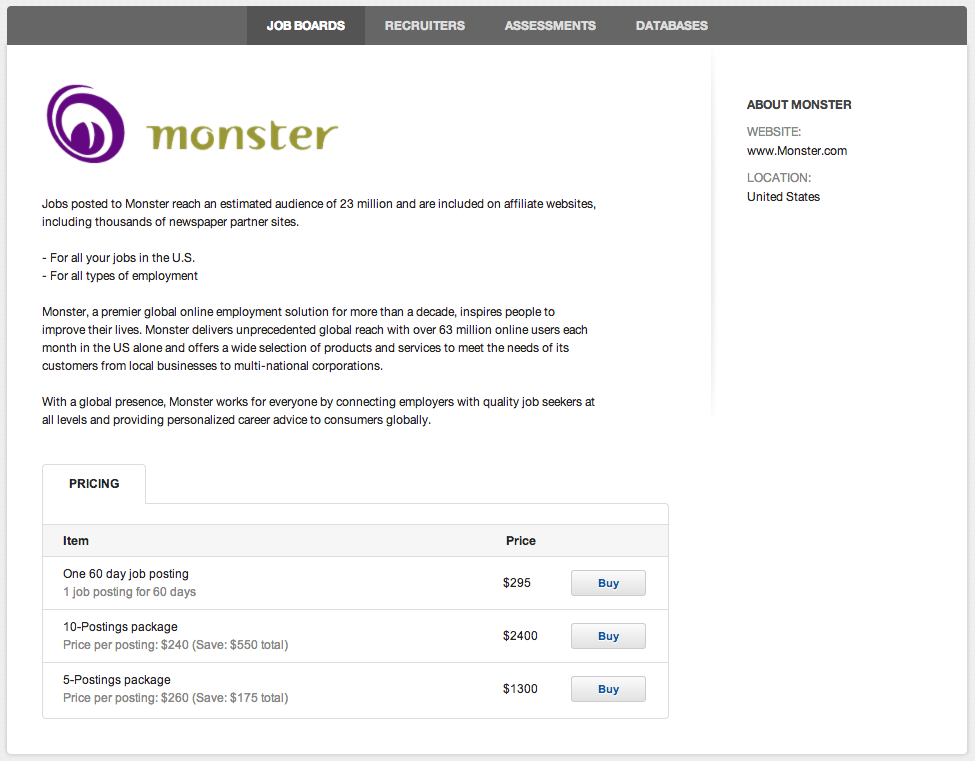 What's Coming Next?
The new Store brings all of our amazing partners to the forefront and puts a spotlight on all the recruiting services that we offer on the SmartRecruiters platform. This is just the first step and we plan to keep investing in the marketplace to deliver the best experience and value for our users.
What if there were useful recruiting applications and plugins that you could download? What if you could see what other users hiring in the same industry recently purchased? These are questions we keep asking ourselves, and we believe the answers will make the recruiting process easier for everyone. We continue on our mission to deliver these features into your hands. Stay tuned!