The importance of numbers on your resume cannot be stressed enough. All achievements are quantifiable, a fact that Todd Nevins, the co-founder of the job board icrunchdata, underlined when speaking with Software Advice—a company that serves as a resource for companies looking to buy recruiting software—in a recent interview.

While the interview focused on mistakes candidates should avoid when applying for big data jobs, Nevins' advice can be applied universally: "Put numbers on your resume," he said, "Percentages. Growth. Not just what you did, but the impact on the business."
For instance, if you're going to mention you lowered the number of customer service calls made to your organization on your resume, include by how much. What was the percentage? Or how many fewer calls were coming in each day?  And saying you increased revenue is a no-brainer, but potential employers want data to back up those claims, and that means numbers. But what does a successful, numerically dense, curriculum vitae look like?
Which numbers should you include?
There are many numbers you could include on your resume, but you don't want it to end up looking like an equation. Some words are, of course, still necessary. So which numbers are most important? That depends on your experience and the type of job you're applying for. In general, there are three types of numbers you could highlight:
Growth: How much did revenue/calls/clients grow during your tenure?

Savings: How much money did you save the company during your time there?

Time: How long did it take you to accomplish these laudable achievements?
Devin Albert, a technology account manager at Oracle, highly recommends displaying your numbers as percentages when possible. "Absolute numbers may be difficult to compare, depending on the field or industry," she says. "Percentages, on the other hand, are a fair and standard measurement." Albert gave the following example to illustrate her point: Sarah may have closed $500,000 in a quarter, while Sally closed at $2 million. While Sally might look superior to Sarah when viewing the raw numbers, Sarah actually achieved 105 percent of her goal, while Sally only achieved 95 percent of hers.
Granted that percentages are a great way to illustrate your accomplishments, it should also be noted that in some instances, hard numbers can be much more demonstrative of actual achievements. For instance, say an inbound marketer grew his or her company's Twitter followers from 10 to 50. That would be 400 percent growth for a feat that really, isn't all that impressive. Displaying it as a percentage in this case is actually somewhat misleading. So, just keep these factors in mind when listing your achievements and choose the appropriate type of number.
Given these pointers, an overall good rule of thumb is to include numbers that help you stand out from the crowd. Even if you only hit 90 percent of your goal for the month or quarter, but you were the highest contributor, add that. The main goal is to include numbers that have substance behind them and allow you to talk in more detail about the true value and impact you can bring to the table.
What does this look like for different positions?
Of course, it's important to provide relevant data points for the type of role you're applying to. Marketing performance metrics are very different from sales performance metrics. Here are a few examples for reference:
Sales or Business Development – For these types of jobs, including numbers is especially key. You have attainable and quantifiable goals at all times. As such, numbers are an absolute must on your resume. Any sales resume could include some variation of the following:
Increased revenue by 15% in the CRM market in 3 months.

Managed and developed 5 million dollars in sales pipeline with a portfolio of over 250 customers.

Beat quota by 30% annually, increasing gross sales totals by $100,000+ per year for year-on-year growth.

Hired, trained and mentored 10-12  new sales people per quarter.
Inbound Marketing – For these types of positions, the revenue you generate isn't as easy to track as it is for sales or business development. Instead, you're growing a following, building a brand, and, quite often, producing content like there's no tomorrow. In that case, you might want to include something along these lines:
Managed marketing programs driving 80-90% of customer acquisition, resulting in a multi-million dollar sales pipeline.

Helped drive 70% of lead goals through SEM campaigns.

Increased average CTR by 15% year-over-year through keyword optimization, advanced targeting and bid management.

Created 4-5 pieces of content per month for company newsletter, helping to increase email house list by 2,000 subscribers in 2013.
If you include bullet points such as those above, you'll have a much greater chance of getting that coveted job offer. In fact, actual experience bears out Nevins' theory that numbers can help you in your job search. According to Albert, strategically placing numbers on her resume significantly increased her chances of receiving an offer for a sales role. As she says, "Sales is a numbers world. When I spoke the language of the interviewer, I sounded more reputable and had a stronger argument."
But no matter what role you're applying for, Nevins succinctly captured a job hunting truth in his interview, "Numbers speak louder than words." That said, if you want your application to stand out from all the other 'noise,' you better increase the numerical density of your resume.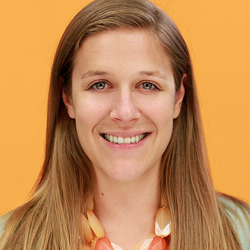 Erin Osterhaus is the Managing Editor at SoftwareAdvice.  She focuses on the HR market, offering advice to industry professionals on the best recruiting, talent management, and leadership techniques.
SmartRecruiters is the hiring platform with everything you need to source talent, manage candidates, and make the right hires.